1. Toner
Wash your face, apply toner, then moisturize. "Often people don't know what toner is, and they think it will strip the skin," said Stacey Mason, a Beauty Therapist at Glassworks Gym and Spa. She added that a good toner doesn't only remove remaining impurities; it restores your skin's pH balance, too.
2. Wash off makeup before going to bed
"Leaving make-up on overnight leaves your skin clogged, tired, and dull," Sian Jones, Manager of Claridge's Health Club and Spa explained. "I always ensure I do a thorough double cleanse every night using a warm cloth."
3. Exfoliate
"If you don't exfoliate, you might just be putting moisturizer on dead skin!" Mason warns.
4. Keep it simple
"Everyone expects me to have a crazy routine, but if you use the right products with great ingredients you don't need it to be complicated,' according to Debbie Thomas, an advanced skin specialist. Debbie cleanses her face in the shower before applying SkinCeuticals antioxidant serum, a light hydrating serum, and then a tinted SPF.
5. Massage your face
"When applying moisturiser at night, massage the skin"' Jones advised. Do firm upward movements to lift and tone, while, gentle outward sweeping movements will eliminate toxins. Deep massages will help your moisturizer soak in, too.
6. Glow from the inside out
"Our skin is delicate, and so it's important to treat it with care. Beauty and wellness go hand-in-hand," Danielle Lagrange, Spa Director for La Reserve Paris, Ramatuelle and Geneva noted. Watch your diet, get a good night's sleep, and exercise.
7. Repair skin while you sleep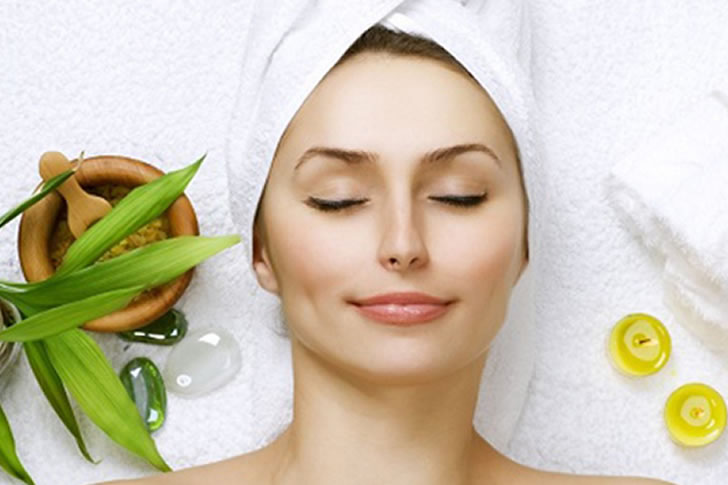 "A good therapist knows that night is when your skin rejuvenates," explains Mason, who makes sure she cleanses thoroughly before going to bed. She cleanses at night "often using Clarisonic Mia 2, which is good at stimulating circulation as well as removing dead skin cells." Then she applies a renewing night product that contains AHA or BHA "so I wake up with fresh, glowing skin."
8. Stick with products for at least three months
"People tend to jump between products too quickly," says Thomas. She said our skin needs three months before displaying the best results.
9. Use your freezer
"Try freezing your toner," says Thomas. "Then for an instant pick-me-up, pop one out and rub it over your face and neck. Keep it moving, as you don't want to get an ice burn." The cold increases blood circulation. Give it an extra circulation boost right after by alternating with a warm compress.
10. Get a facial
"They are treatment for the skin," says Mason. She says we need it every six weeks.
Based On Materials from Marie Claire
Photos from Flickr