If you want to know about different and the best anti-aging products, it is much better to start searching for reviews on what other people have already tested and liked than resorting in marketing claims from fact and gimmicks from necessity. Did you know that Amazon's five best-selling anti-aging products have already reached nearly 8,000 five-star ratings? It is a good sounding board for your skin-care concerns.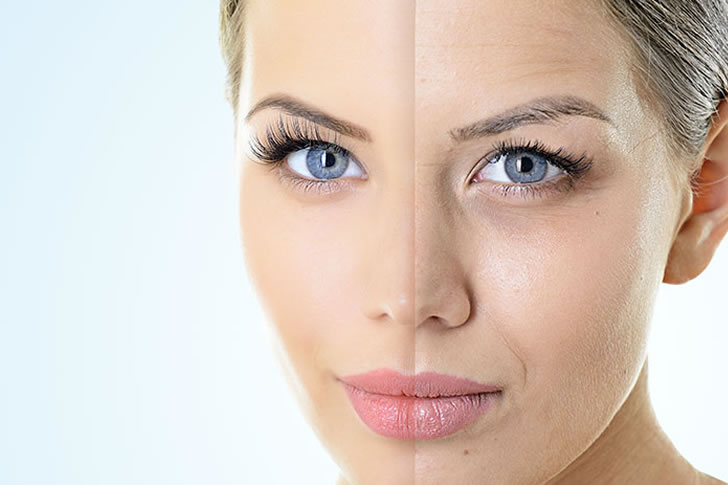 1.TruSkin Naturals Vitamin C Serum – This anti-aging serum with powerful vitamin C and hyaluronic acid have already reached more than 8,000 5_star reviews and they swear by it. The two most essential ingredients help in boosting collagen production and preventing fine lines. And did you know that it is also a plant-based formulation means it has no additives or fragrances? It is just a healthy, all-natural ingredient like jojoba oil, aloe and witch hazel.
2.Amara Organics Advanced Age-Defying Moisturizer – Eighty percent of reviews of this product are either four or five stars. Amara Organics' Age Defying Moisturizer has also earned the tag, "Amazon's Choice." There are many positive reviews on this anti-aging product for an example of this is the results have seen overtime like it diminished wrinkles (like of the forehead's "thinking line", more smooth and youthful-looking skin and reduction of under eye bags. Other people also stated that the moisturizer is easily absorbed by the skin and the product lasts for a long time. One Amazon customer stated that she didn't need another Age-Defying Moisturizer for six months.
3.Radha Beauty Miracle Retinol Moisturizer– Radha Beauty Miracle Retinol Moisturizer is truly an impressive five-star roster totaling almost 3,000. There are many happy customers who stated positive reviews that they noticed that this retinol cream has helped them reduced some fine lines, faded dark spots and a dewier or more glowing complexion and the cream is not greasy that is why they liked it.
4.Active Wow Youth Enhancing Gel– There are many satisfied customers that say it brightens tired eyes and even if you have poorly slept or you have a lack of sleep, it leaves your face looking refreshed. This lightweight formula is infused with Aloe Vera and green tea extracts that are both an invigorating and soothing combination.
5.Amara Organics Vitamin C Serum– This is another product on Amazon and it is from Amara Organics' best-selling an anti-aging product that is also listed as "Amazon's choice". It is infused with Vitamin C serum with Vitamin E and hyaluronic acid. There are 3,300 people who gave this serum a five-star rate and eighty-four percent of the 4,500 reviews have given it four or five-star reviews. People note positive results that it improved their skin tone, faded spots and clearer skin with fewer breakouts.
6.Amara Organics Retinol CReam– Amara's third anti-aging product is rounding out Amazon's six top-rated anti-aging product. It is a retinol cream with vitamins E and B5 and hyaluronic acid. It is also an "Amazon's Choice" and many users say that it gives them fewer wrinkles have clearer skin and it reduces acne and has overall better skin tone. There is this stand out reviews in Amazon that says unbelievable and says that it is going to be insane because after using it for a week for just one time a day, the happy customer says that few lines on her forehead are absolutely gone.
Who needs to opt to plastic surgery for having a younger looking face and skin if you have the best anti-aging products anyway? You can buy this all at amazon.com.
Cover Photo Credits:turkiyaholidays.com