Cosmetic surgical procedure has been quite common nowadays. Thus, these procedures are not a new trend. According to the data from the American Society of Plastic Surgeons (ASPS), cosmetics procedures are nearly a quarter of a million more that was performed in 2018 than 2017. Thus, the number of people undergoing cosmetic procedures has risen steadily over the past five years.
As per the ASPS, the data shows that last year 1.8 million cosmetic surgical procedures were done. The top 5 is breast augmentation (up 4% from 2017), liposuction (up 5%), nose reshaping (down 2%), eyelid surgery (down 1%), tummy tuck (about the same).
The body-sculpting procedures such as the buttocks augmentations improves the size, contour, or shape of your butt, and thigh lifts, that reduce the excess skin and fat of your upper legs, also saw an increase. In 2018, 15.9 million minimally-invasive procedures were also performed. Of which, is the most popular procedures were, Botox (up 3% from 2017), fillers (up 2%), chemical peels (up 1%), laser hair removal (down 1%), microdermabrasion (down 4%). It's a diverse list, but most of these likely share one thing in common.
Dr. Lara Devgan, MPH, FACS, chief medical officer at RealSelf, in a site a site where people learn about cosmetic treatments, share experiences, and connect with providers, said that "Most patients seek [cosmetic] procedures to feel like the best version of themselves. There's a magical paradox I'm helping people achieve: looking the same but better."
Thus, here are some reasons that people are getting into cosmetic procedures.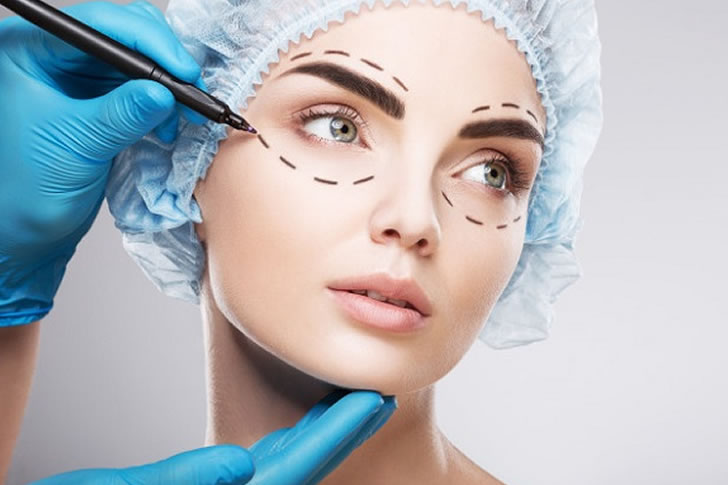 1. More screen time
The author of the "Finding Beauty: Think, See and Feel Beautiful" and founder of Sweetgrass Plastic Surgery in Charleston, South Carolina, Dr. Dennis Schimpf thinks that selfies, cellphones, social media platforms have a great influence for people to desire for plastic surgery.
2. It is currently more acceptable
The president of ASPS and a clinical professor of surgery at the Hofstra University, Alan Matarasso, MD, FACS shared that when he first started his private practice in New York city 25 years ago, he ahd to literally put a back-door because people do not want to be seen walking in the front. It shows that it is not yet accepted in the past.
3. It is more affordable
Cosmetic surgery is only affordable for the uber-wealthy people at some point in the past. Hence, most of them are celebrities. However, Schimpf mentioned that today, Schimpf's most common patient is usually "a working professional, often double-income family or a stay-at-home mom who now, after having children, would like to regain the physical appearance she once had."
4. The technology is more advanced
According to Matarasso, the technical procedures that is used in the cosmetic procedures become more reliable and safer. Thus, the instruments and products that the experts now have are more trustworthy. Also, nonsurgical treatments are likewise rapidly evolving arena. Matarasso added that "Lasers didn't exist 10 years ago."
5. More health benefits
Matarasso also added that getting cosmetic procedures does no t only increase your self-esteem but, in certain circumstances, some cosmetic treatments can benefit your health." For instance, botox has been shown to help with conditions such as chronic migraines, Bell's palsy, chronic migraines, and perhaps even major depression.
6. Boosts the self-confidence
In a 2019 survey by RealSelf/Harris Poll, the top motivations among those who had or thinking to get a cosmetic treatment are "to improve self-esteem/confidence" and "to look as good as I feel." It also revealed that it is consistent across both nonsurgical and surgical procedures. These reasons have not yet change since RealSelf launched a decade ago.
Source: Health Line