ADELE, NET WORTH—$150 MILLION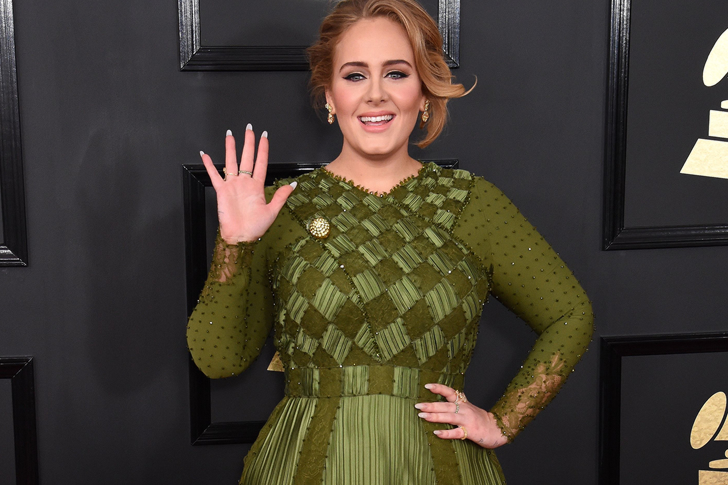 Adele is truly a remarkable musician. In an industry where autotune is increasingly becoming the norm, her voice makes waves for its otherworldly vocal strength and range. This is probably why, despite the fact that her last album came out in 2015, she's still ranked as one of the richest musicians in the United Kingdom.
Adele, for all practical purposes, seems to be away from the limelight for the time being in preparation for her highly-anticipated fourth studio album, which was delayed due to the pandemic. However, she does make exceptions as she recently hosted an episode of Saturday Night Live. Keeping a low profile certainly adds to her allure! She has nothing to worry about as far as her finances are concerned. The gargantuan amount of investment money she's made from her previous albums are more than enough for someone to retire multiple times over.
CHRIS PRATT, NET WORTH—$60 MILLION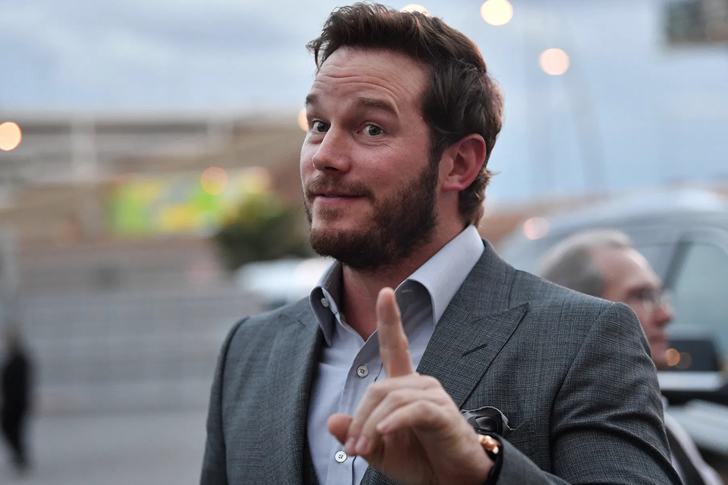 Chris Pratt's net worth isn't as meteoric as some of his Marvel co-stars, whose individual net worth, at least for more than a few of them, exceed the hundred-million-dollar mark. With a net worth of $60 million, Chris is no slugger, and he's filthy rich compared to us plebeians. His career's trajectory is quite remarkable, considering it was only in 2009 when he played the role of Andy Dwyer in the NBC sitcom Parks and Recreation, a role that was supposed to be temporary but would later become his breakout role.
Much to his credit, he's a huge star who's come a long way from his humble beginnings of waiting tables at Bubba Gump Shrimp Company in Maui, Hawaii, where director and actress Rae Dawn Chong discovered him. The actor has enjoyed a successful list of hit movies. So far, Pratt's highest-grossing film is Avengers: Infinity War, grossing $678,815,482.
STEVEN SPIELBERG, NET WORTH—$3.6 BILLION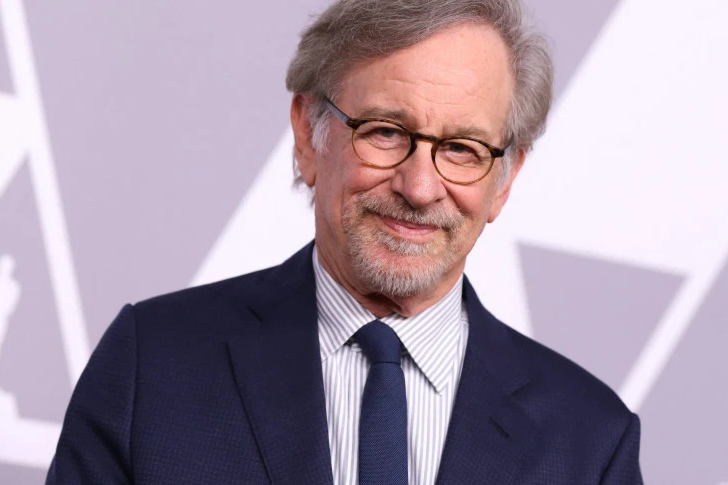 Steven Spielberg, the man who could rightly fit in anyone's list of Best Directors in History, has a career spanning five decades. Some of his films have become so popular that they are now, to one degree or another, fully enmeshed in the cultural zeitgeist. Everyone has heard about Jurassic Park, Saving Private Ryan, and Indiana Jones, and this is a testament to just how influential the man is to the culture at large. He was even responsible for saving Universal back in the '90s when the studio was strapped for cash.
Throughout the movie industry, Spielberg has earned huge success from movies such as E.T. and Jaws. It was Jaws that marked the start of the Hollywood blockbuster movie genre. With a net worth of $7 billion, Spielberg is undoubtedly one of the wealthiest and most influential players in Hollywood and will continue to be so for years to come.
ED SHEERAN, NET WORTH—$160 MILLION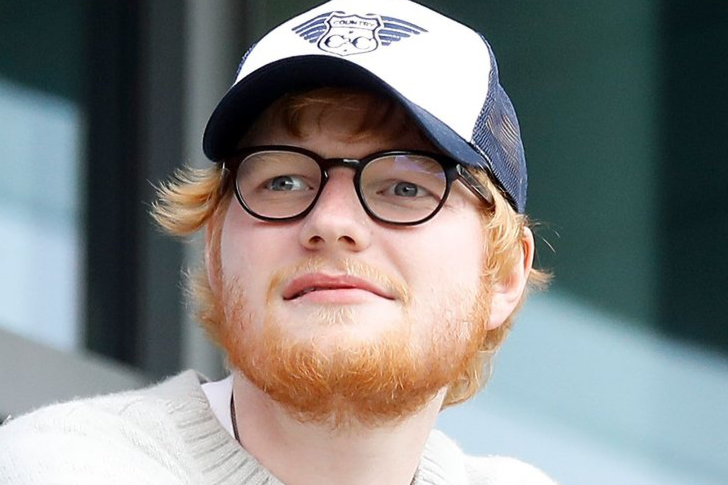 It's hard to believe that it only took two years for Ed Sheeran to nearly double his total net worth. Now it's estimated to be in the range of $200 million, which is twice the amount it was in 2018. Many attribute this to Sheeran's constant touring, and we're inclined to agree. One tour he did in 2019 reportedly brought in $340 million for the Sheeran team.
Between 2017 and 2019, Ed Sheeran embarked on his highest-grossing tour of all time, ÷ Tour, which earned $775 million. Things are looking great for the young musical prodigy, given the many accomplishments he's had thus far. In fact, he'll need a slew of financial advisors soon enough to handle his net worth, which will no doubt be doubling yet again in the years to come and might be well on his way to becoming a billionaire.
SYLVESTER STALLONE, NET WORTH—$500 MILLION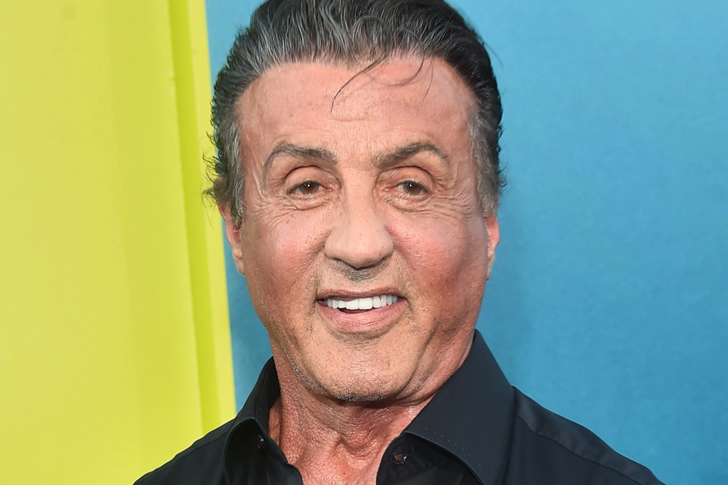 Sylvester's Stallone, who everyone knows for playing the iconic movie characters Rocky and Rambo, is one of Hollywood's richest people. Not bad for someone who wrote the story of Rocky and was offered $350,000 by the studio to not play the role. Of course, Stallone knew at the time that he was the only one who had the electricity to play the role, so he rejected the offer, stood his ground, and said it's either he would play Rocky or no one would.
The studio eventually relented, and the Rocky franchise went on to make $1.4 billion at the box office. Stallone grew up "pretty broke" and couldn't afford any more cash loans. He had no idea about the success that was about to come to him. Playing Rocky Balboa was just the start of Stallone's successful career in Hollywood. Since his hit movie, Stallone has starred in over 60 different movies such as Demolition Man, The Specialist, Cliffhanger, The Expendables franchise, and Tango and Cash.
DUFFY—NET WORTH, $9 MILLION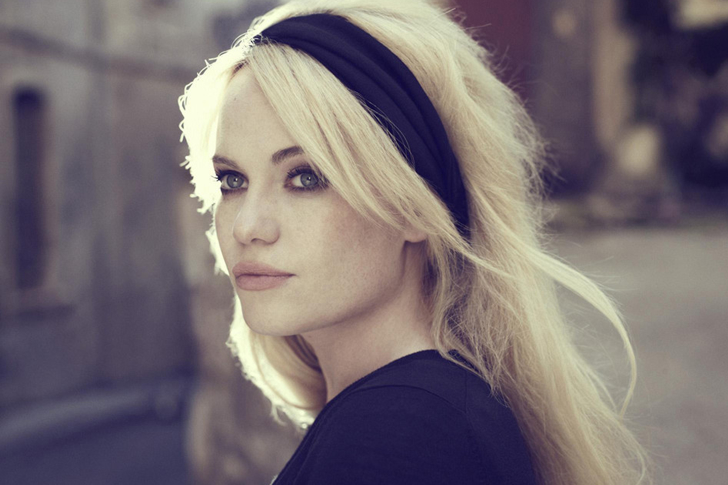 British singer and actress Duffy has got a past that would inspire dreamers and aspiring artists with day jobs everywhere. Her singing career began under the name Aimee Duffy in 2004. She juggled two jobs while recording her first self-titled extended play. In 2008, she released her debut album, Rockferry, after signing a recording contract with A&M Records. Little did she know that her album was her ticket to stardom, garnering millions in sales.
She won a Grammy Award for Best Pop Vocal Album and three Brit Awards a year later. In 2015, she appeared in the thriller Legend and contributed an original song to the film's soundtrack. She would go on She's since taken a hiatus from music, but we're sure her $9-million net worth will even increase as she continues her successful career. We're looking forward to seeing what kind of investments she's planning to do with her money now that she's worth millions.
DRAKE, NET WORTH—$150 MILLION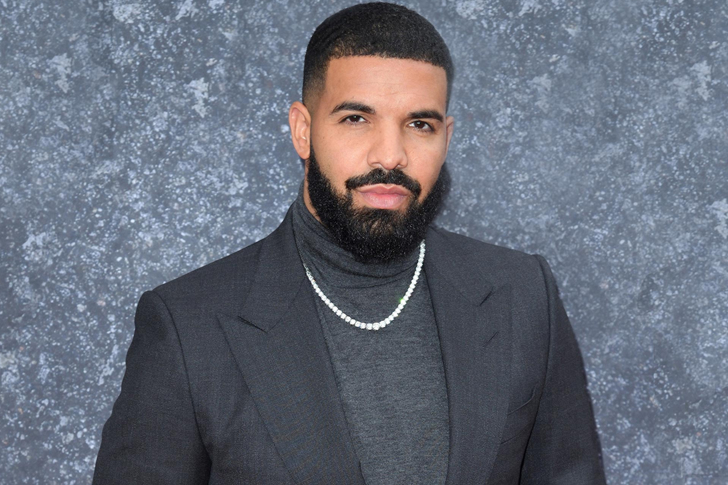 Drake is always on someone's Best of the Best list. Whether it's because he's one of the most famous, one of the most popular, or, for this article's purposes, one of the richest, he can typically be found somewhere in the top five. The 34-year-old singer is famous for his lavish spending habits. Besides his $390,000 Grand Vividus mattress, Drake loves to splurge on purchases such as a 50,000 square foot Drake Manor in Toronto and a $1,425 pair of Nike Air Max 97 "Jesus Shoes", which are filled with holy water from the Jordan River.
It is not at all surprising that he is among the wealthiest celebrities out there, given that he's not just a hip hop artist. He's also a very successful businessman, whose investments include his own record label and a label under Nike. He is also the global ambassador for the Toronto Raptors.
JIMMY KIMMEL, NET WORTH—$45 MILLION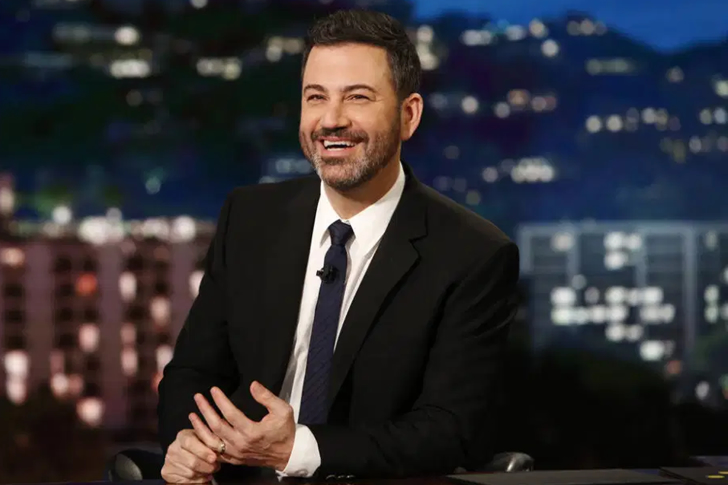 Jimmy Kimmel has come a long way from hosting the obscure but controversial The Man Show. He's now more mainstream than that, hosting the late-night talk show Jimmy Kimmel Live! He had a fairly normal childhood in Las Vegas, but it was there that he reportedly got into radio hosting. He shared that, as a radio host, he'd frequently get offers to do television shows, but he turned them down, thinking television was not his thing.
Well, now he's the host of a late-night talk show and is one of the most recognizable faces on TV—not to mention, he's also one of the richest people on TV. Jimmy Kimmel's annual salary reaches the $15 million mark, and just a year ago, his net worth of $35 million increased to a whopping $50 million. In the coming years, there's no doubt that he'll increase his total net worth yet again. He'll be needing a reliable financial advisor to help him with his money.
KENDALL JENNER, NET WORTH—$18 MILLION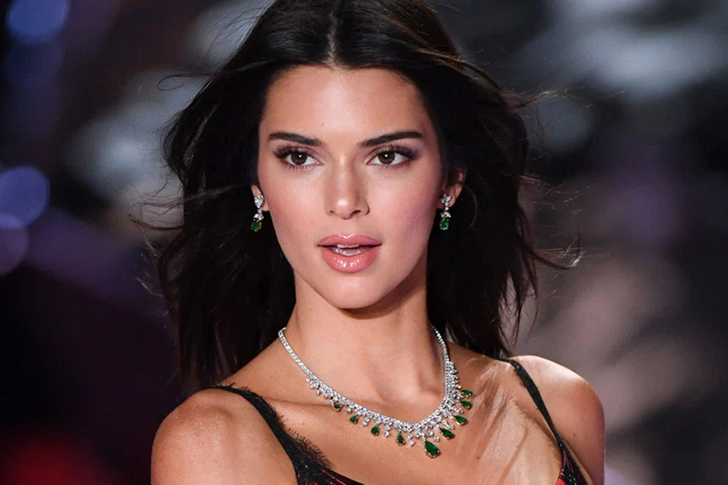 Kendall Jenner is one woman who needs no introduction, given how ubiquitous her family is in Hollywood. Indeed, even those who don't care to watch a single episode of Keeping Up with the Kardashians know who the Kardashians are. They are a family whose vocabulary don't include the words bankruptcy or money loans. And while Kendall, with her $45 million net worth, might not be filthy rich by Kardashian standards (she seems to have the smallest net worth in her family), she's definitely rich by ours. Of course, this is in no small part because of the fat check she regularly receives for being a part of her family's television show.
Kendall Jenner gives credit to her work as part of the show, Keeping Up with the Kardashians, and her other gigs as a model and brand spokesperson for the hefty paychecks. In 2018, she earned the title of the highest-paid model in the world for the second year in a row.
GARTH BROOKS, NET WORTH—$350 MILLION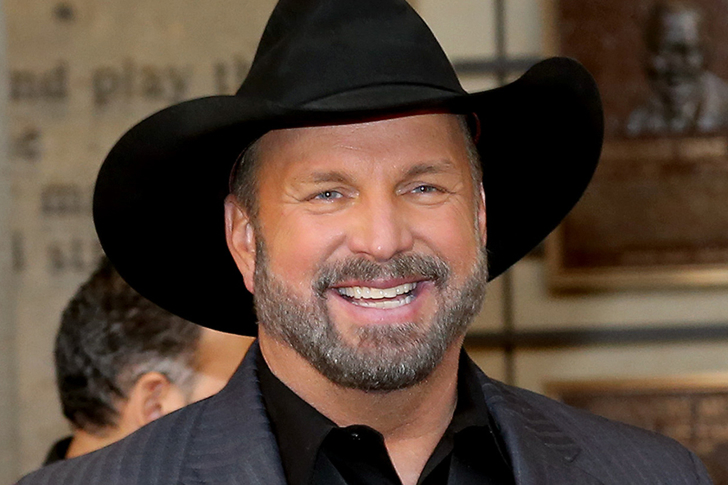 If you are like Garth Brooks, a musical artist with seven certified diamond status albums and more than 170 million records sold, then it's a safe bet to say that mundane matters like mortgages or cash loans are the furthest thing from your mind. Well, Garth is not just a successful country music artist; he is also known as the quintessential country music performer.
He's one of the few country music artists who've defined the genre with his unique sound and mixture of pop and rock elements. Therefore, it's par for the course that the man gets to sleep like a baby at night knowing he can buy pretty much anything he likes. After all, with a net worth of $400 million, he's got enough money to last him several lifetimes. Luckily, Garth knows how to pay it forward. In 1999, he established the Teammates for Kids Foundation.
LAUREN LAKE, NET WORTH—$1.5 MILLION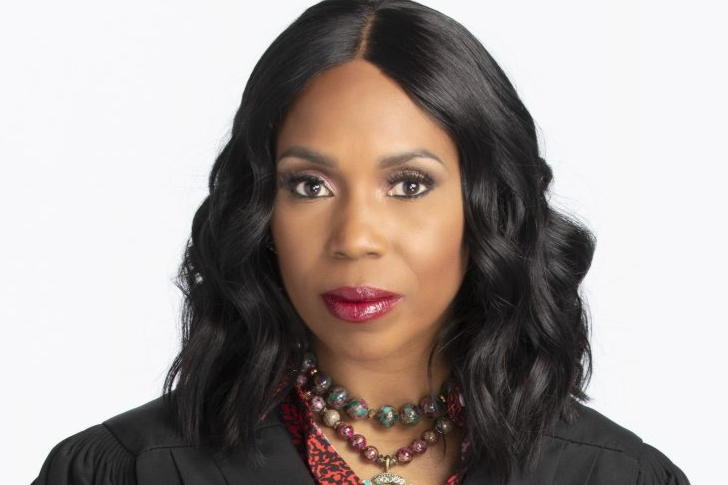 Lauren Lake is one feisty lady who wears more than a few hats. Are you ready? She's a lawyer, fashion designer, singer, motivational speaker, real estate mogul, and lastly, a talk show host. She's best known for being the host of the television courtroom series Lauren Lake's Paternity Court and the author of the somewhat popular book Girl! Let Me Tell You… Judge Lauren is a highly sought-after lecturer and speaker.
She has been seen giving out keynote addresses for countless civic, social, legal, student, and business organizations across the country. In any case, she's not exactly a high-profile celebrity, but she's found success on television as a host and as a guest on other popular television shows like Dr. Phil and Regis & Kelly, which explains her enviable estimated net worth of $1.5 million. It's certainly not as high as others on this list, but nevertheless, it's a testament to her success and to her capabilities.
SELENA GOMEZ, NET WORTH—$60 MILLION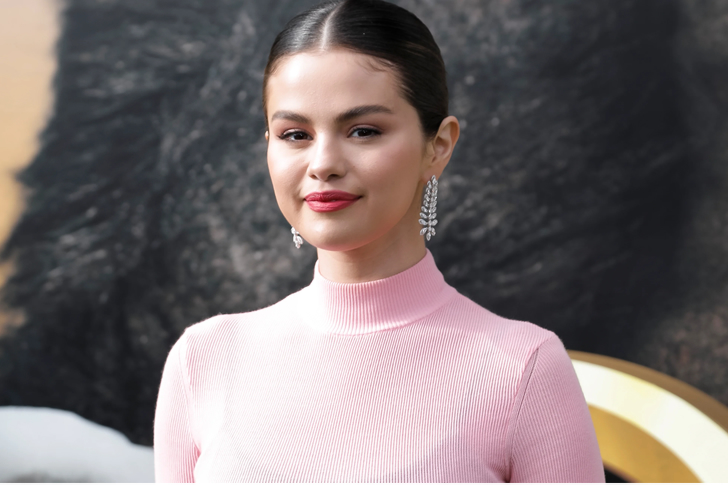 Despite that Selena is still young at 28 years old, people unfamiliar with her will be surprised to know that she's already a veteran in Hollywood, with a successful career that spans close to two decades. That's how old she is in the business. And it's no surprise, either, that she's now worth approximately $75 million, considering she's been working since she was nine years old. She must have made some strategic investments!
She is one of the most successful stars that came out of the Disney Channel, to be sure, which is the place many young performers see as a stepping stone to bigger things in Hollywood. After establishing herself as one of the rising stars in Disney, Gomez turned her attention to music. She consistently churned out chart-topping albums from 2009 to 2015, and with world tours in between. She doesn't only earn money through her music, however. She has also taken on a number of projects through the years, from producing to associating with major fashion brands such as Coach.
DO WON AND JIN SOOK CHANG, NET WORTH—$3 BILLION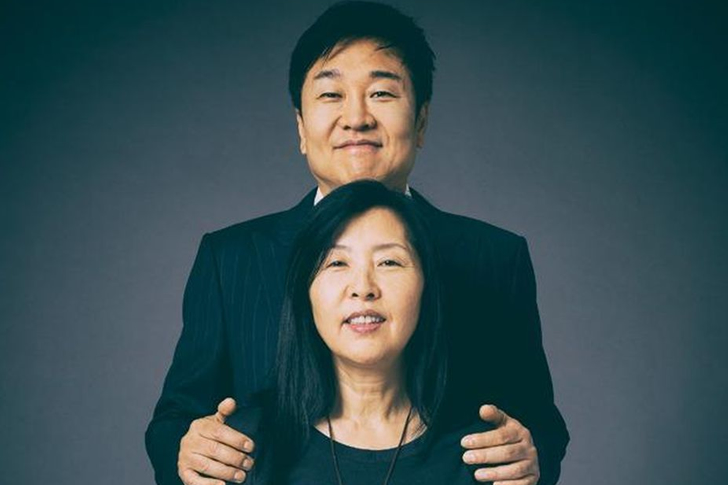 We're not sure if this couple qualifies as celebrities, but to some degree they must, because they found one of the largest apparel retailers in the world, Forever 21, which reportedly has around 470 different stores in 57 different countries. They first opened the chain in 1984 with a 900-square-foot store in Los Angeles and managed to hit $700,000 in revenue in the first year, prompting them to launch a new store every six months. Their revenue peaked in 2015 at an estimated value of $4.4 billion.
However, the couple filed for bankruptcy in 2019 because of a massive sales slowdown, but of course, they had already amassed a huge fortune by then. And there's a lot to be inspired from the story of this couple because they immigrated to the US from South Korea with nothing but a high school diploma, and yet they were still able to create a billion-dollar empire with a not-so-good credit report and just a mere $11,000 in savings.
CHANCE THE RAPPER, NET WORTH—$33 MILLION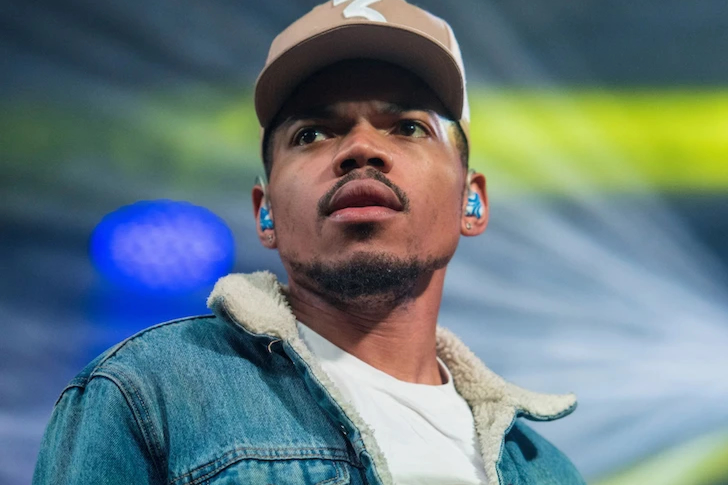 Chance the Rapper is an American hip-hop artist who's noted for his inimitable style. He entered the industry at a young age, amassing a strong following since. His success has only skyrocketed since he stepped into the music industry. He has also collaborated with several huge names in the music industry, effectively galvanizing his position as one of the artists to look out for.
Indeed, the man's rise to stardom has been, how shall we say, unorthodox. He didn't attach himself to any producer and hasn't sold an album or single. Instead, he chose to release his music for free through DatPiff. He explained that he never wanted to sell his music because he thought that putting a price on it limits it and inhibits him from ever making a connection. We're happy to report that the investments he's made in this unorthodox method of making money have worked out for him.
BEN AFFLECK, NET WORTH—$105 MILLION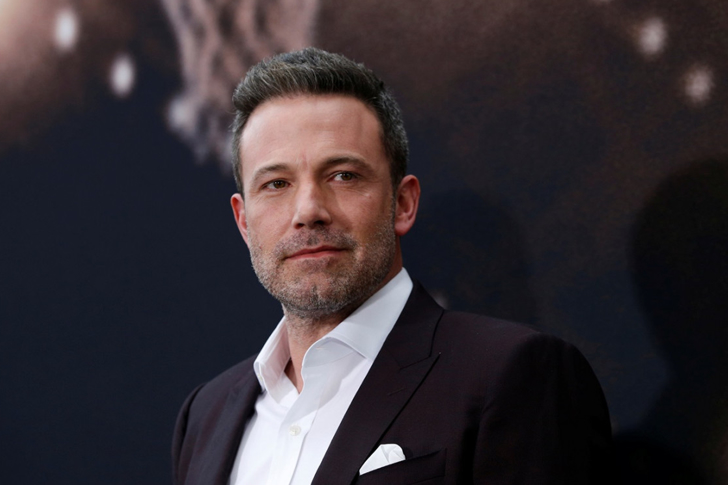 Ben Affleck is easily one of the biggest and most recognizable names in Hollywood. Affleck got his big break when he starred in the film Good Will Hunting in 1997, which he co-wrote with fellow actor and best friend Matt Damon. He's also well-known for his appearances in various films such as Armageddon, The Town, Argo, Gone Girl, Boiler Room, and Pearl Harbor.
The man has been in so many films that it's hard to determine which in particular is worth mentioning. He's played a high school bully, the best friend of a genius, a Wall Street lawyer, a mobster, a bank robber, and best of all, the Dark Knight. It's completely unsurprising that he's been able to amass a fortune of $150 million. Affleck also co-owns the production company Pearl Street Films and co-founded the nonprofit organization Eastern Congo Initiative.
MARK ZUCKERBERG, NET WORTH—$72 BILLION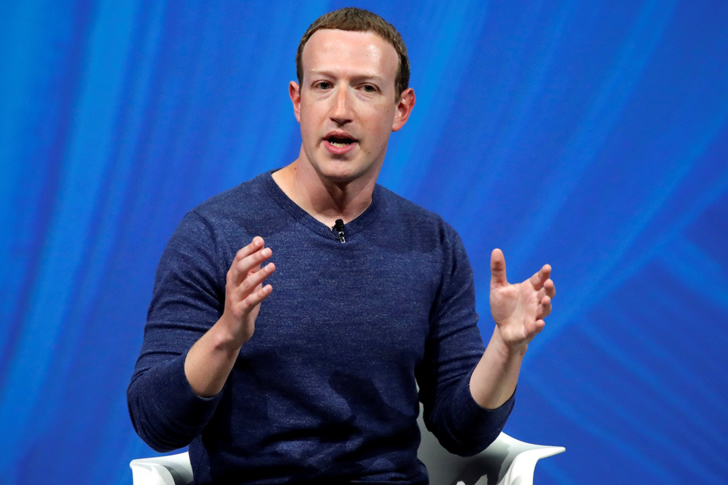 Mark Zuckerberg, whose eventual founding of Facebook was immortalized in the film The Social Network (a film, we should add, he took a lot of issue with), is one person that needs no introduction. Indeed, if one hadn't been living in a cave for the past decade or so, then one would be familiar with the tech billionaire. Of course, it was the creation of Facebook that precipitated Zuckerberg amassing a $105-billion net worth.
He developed the social networking website just from his college dorm room at Harvard University and eventually left college to focus on the site during his sophomore year. One thing people might be interested to know is that Zuckerberg, as the CEO of Facebook, only gives himself an annual salary of $1. Of course, he's still a billionaire, so it's not like he'll be facing bankruptcy or have any credit card debt anytime soon with that paltry amount.
ELON MUSK, NET WORTH—$20 BILLION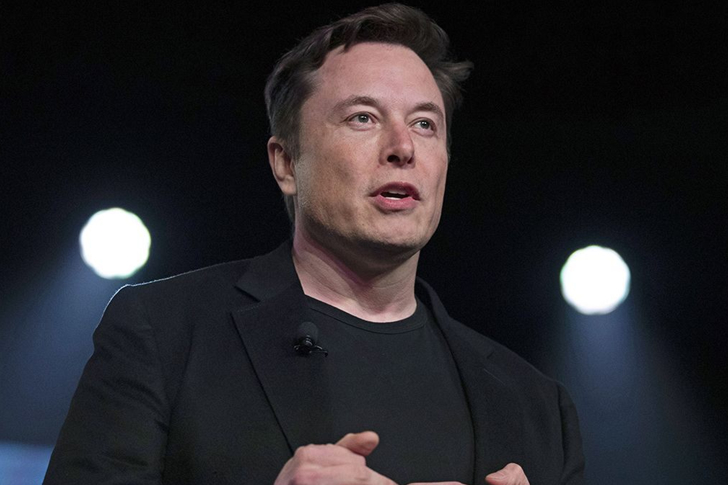 Tech innovator and billionaire Elon Musk is known for many things, including the many polarizing positions he broadcasts on Twitter. Indeed, the man can be cantankerous on social media, but he arguably makes a good case for his positions for the most part. As many will know, Elon founded SpaceX and Tesla, two companies that are at the forefront of technology and innovation.
Musk's two companies have made more than a few investments that are seen to be helpful to the environment in the long run. With that in mind, we're counting Elon as an overall good for the world's well-being. In 2020, Musk has added $140 billion to his net worth, making his previous net worth jump from $27 billion to a whopping $170 billion. That was good enough to boost him dozens of spots up in the billionaire ranks, as he surged past Bill Gates to claim second place in November.
TOM CRUISE, NET WORTH—$570 MILLION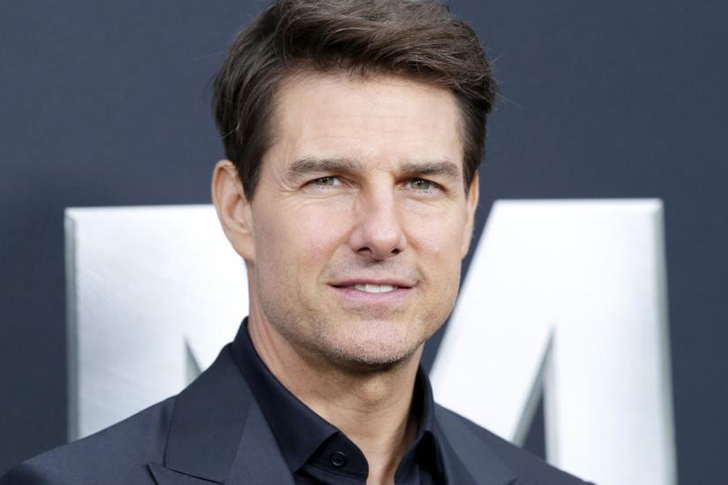 Not only is Tom Cruise one of the best actors of all time, but he is apparently also, to his credit, one of the richest. With an estimated net worth of $600 million, it really isn't something that many people can reasonably doubt as he has quite a long list of investments to his name. Also, given the many projects he's involved with, his net worth can only go up in the foreseeable future.
Not bad for someone who fortuitously went into acting because of an injury. That's right, Cruise reportedly got injured in high school and joined the drama club after getting forced off the wrestling team. Luckily for Tom, that incident put him on the path to stardom and wealth. After getting bitten by the acting bug in high school, he immediately relocated to New York to focus on his craft full-time. It wasn't long before he was cast in the film Risky Business in 1983, an iconic role that boosted his career into stardom overnight and earned him a Golden Globe nomination for Best Actor in a Comedy.
BLAKE SHELTON, NET WORTH—$90 MILLION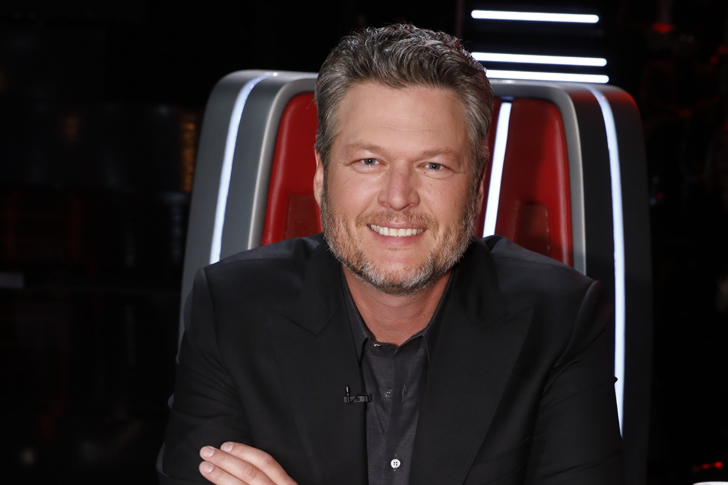 This Oklahoma-born American country music singer, who many will know as one of the judges on the hit television talent show The Voice, is said to be one of the most charismatic people in the music industry. Blake Shelton has won an overwhelming number of awards throughout his entire career, starting with his now-Platinum-certified debut album and the ten succeeding albums that followed.
Whatever the case may be, we're not surprised that someone as talented and as hard-working as Shelton has a net worth of $100 million. He reportedly also owns several investments around the country, including a ridiculously huge ranch in Oklahoma and a collection of luxury cars. He is also the owner of a chain of restaurants and entertainment complexes called Ole Red scattered in various locations throughout the United States. Blake is engaged to fellow The Voice judge Gwen Stefani.
MATT DAMON, NET WORTH—$170 MILLION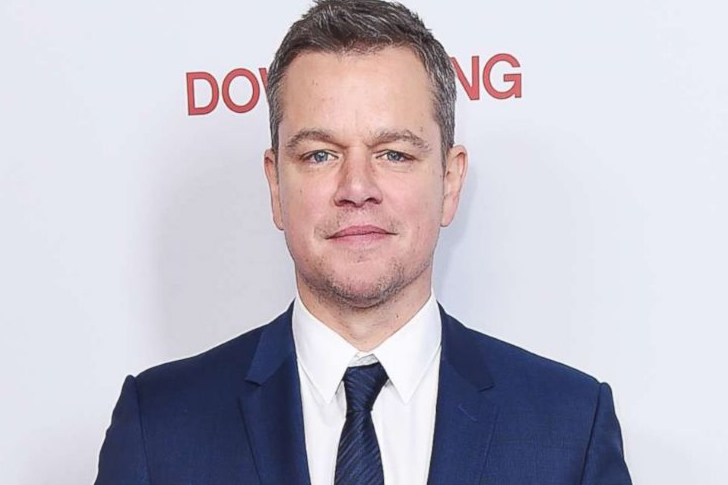 Matt Damon, who is widely regarded as one of the most bankable individuals in Hollywood, got his big break when he and fellow actor Ben Affleck wrote, directed, and starred in the hit film Good Will Hunting. It was a film that was widely praised among critics, putting the two on the map and turning them into A-listers a few years later.
Indeed, for Matt and Ben, the film Good Will Hunting was perhaps one of the best investments they made, considering that they owe most of their success to the film. Matt Damon has starred in many films since then, a lot of which turned out to be successful, so it's unsurprising that he's been able to amass a fortune through the years. Throughout his career, Damon has accumulated a total net worth of $170 million from his entire body of work. He earns an estimated amount of $10 million for each film.
MEG WHITMAN, NET WORTH—$3.6 BILLION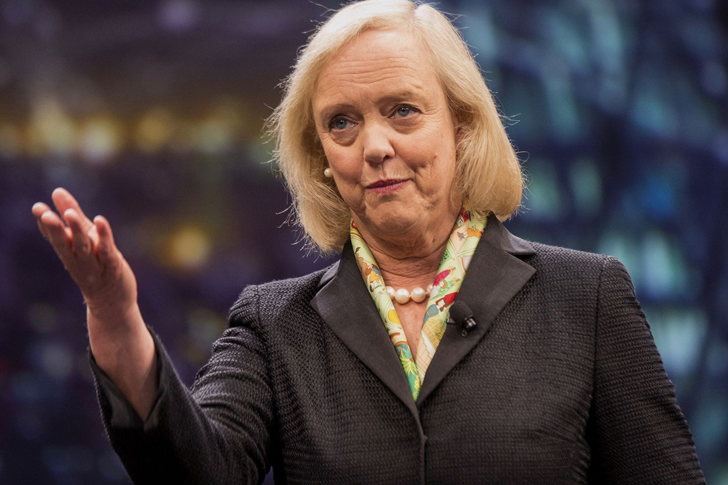 American business executive and philanthropist Meg Whitman has had the opportunity to work for so many high-profile companies in the past, including eBay, The Walt Disney Company, Hewlett-Packard, and Hasbro. During her reign as the CEO of eBay, the company grew to an estimated 15,000 employees and $8 billion in annual revenue. In November 2007, Whitman resigned as the CEO of eBay but remained on the board and served as an advisor to the new CEO, John Donahoe, until late 2008.
She was then inducted in 2008 into the US Business Hall of Fame. Indeed, she's been christened by Forbes as the fourth richest self-made woman in the United States. It is of no surprise then that she was able to amass so much money throughout the course of her career. Whitman is also reportedly always on the look-out for good investments, as evidenced by her decision to invest in LA-based e-sports company Immortals LLC last 2018.
ADAM LEVINE, NET WORTH—$90 MILLION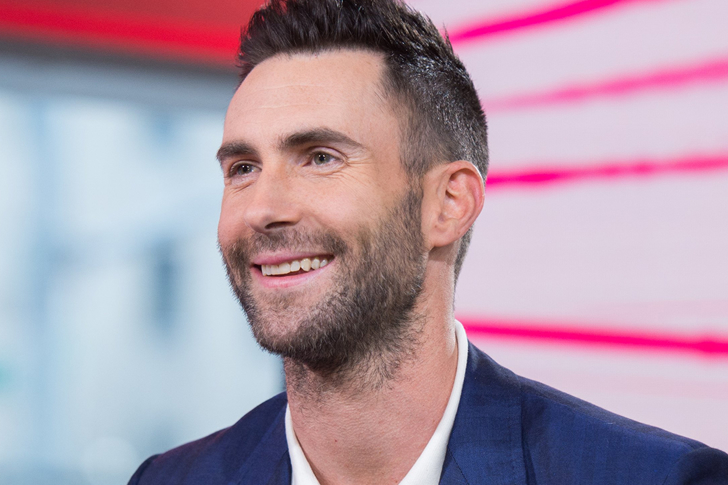 Adam Levine is, of course, known as the frontman of Maroon 5—a band that, to their credit, has consistently produced hit after hit ever since arriving at the music scene in 2004. When the band released their debut album, Maroon 5 had sold more than 30 million copies of their album worldwide, 10 million of which was made in the United States alone. Levine reportedly has a net worth of $90 million, but many will be surprised to know that a good amount of his money is because of his involvement with things other than Maroon 5.
Indeed, Levine reportedly makes $13 million per season as a judge for the singing competition show, The Voice. He is also reportedly a realtor of sorts, having bought and sold a few mansions in recent years. In 2018 alone, Levine has managed to sell one of his mansions to fellow singer John Mayer for $13. 5 million and bought a $35.3 million mansion from Max Mutchnick.
BARBRA STREISAND, NET WORTH—$400 MILLION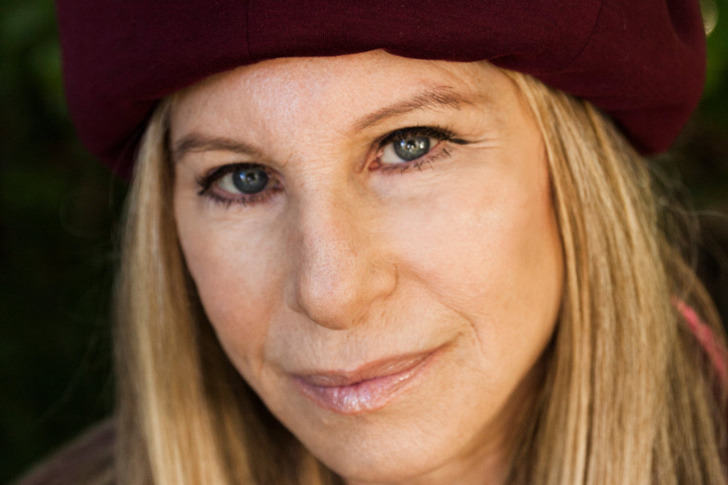 Barbara Streisand, a veteran personality in Hollywood, is a singer, songwriter, and actress who has won a slew of awards for both acting and singing through the course of her career. Streisand first worked as a singer in her teenage years. In 1960, she moved to New York and performed in various well-known nightclubs like Blue Angel and Bon Soir. A year after that, she made her debut on TV in The Tonight Show.
Her net worth of $400 million is no surprise because her concerts alone have grossed hundreds of millions of dollars, and many of the real estate investments she's made have also reportedly doubled in value, increasing her net worth even further. Indeed, many might be surprised to know that a huge part of Streisand's net worth is not because of her singing and acting work but because of the many real estate investments she's made through her career.
JUSTIN BIEBER, NET WORTH—$265 MILLION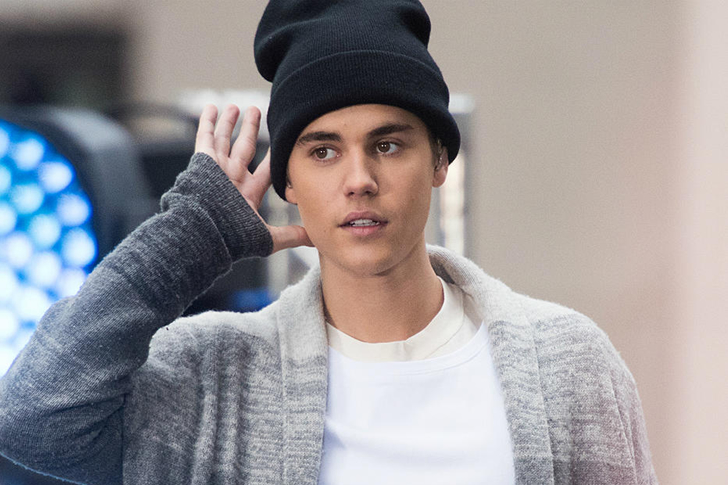 Canadian singer and songwriter Justin Bieber is, to a huge degree, often included in lists like this because of his over-the-top lifestyle, which is often on full display over social media. The young man is one of the richest people in the American music industry who are under 30. And it's been quite a ride for Bieber, considering he was discovered on YouTube at the age of 13 years old when her mother decided to upload videos of him singing on the social streaming platform.
Eventually, this enabled him to pick up motion on the platform. In the following years, Bieber caught Scooter Braun's attention when he unintentionally clicked on Bieber's video. After finding him and gaining his mother's blessing, Bieber then started recording in Georgia. That was a relatively long time ago, but his rise to the top was nothing short of remarkable. Based on his music, touring, investments, endorsements, and the documentaries he's been involved with, Bieber is undoubtedly a money-making machine.
KIM KARDASHIAN, NET WORTH—$175 MILLION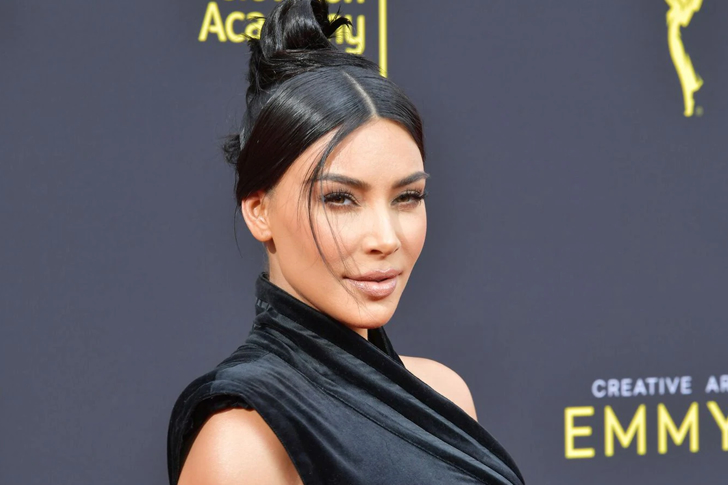 Kim Kardashian is one of the biggest names in the entertainment industry. Even if one didn't watch a single episode of her hit reality series Keeping up with the Kardashians, it's safe to say they'll be familiar with both the Kardashian name and brand. Although she's not the richest Kardashian (a distinction that goes to her half-sister Kylie, who's created a cosmetics empire), Kim is arguably the one who started it all.
Even though Kim doesn't have a finance degree, she's happily bringing in money from not just her show, but from endorsement deals, her clothing line, her perfume, and a host of other ventures, each of which is raking in millions a year. A bulk of her wealth is reportedly credited to her KKW Beauty line, which produces everything from lipstick and body makeup to foundation and fragrances. Even though the beauty giant Coty owns a 20% stake in the company, Kim is still the majority owner of KKW Beauty.
JK ROWLING, NET WORTH—$1 BILLION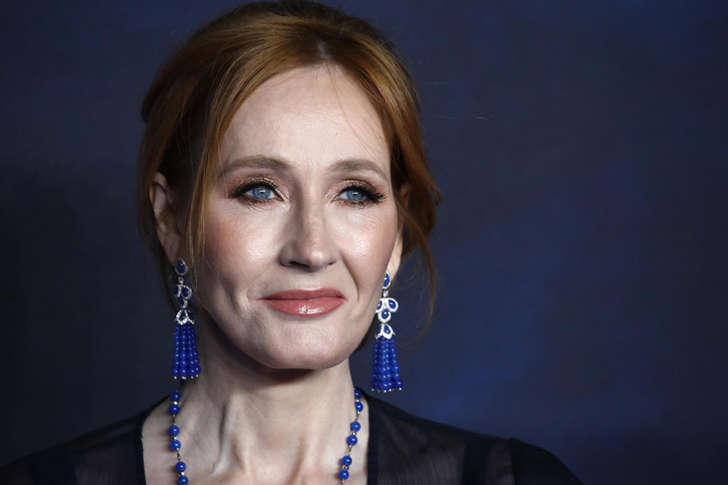 J.K. Rowling, who created the Harry Potter universe, is someone who's got a very interesting past. She was reportedly both penniless and unqualified for a loan while writing the future best-selling book series that eventually made her a billionaire. What's also interesting is that she reportedly peddled her manuscript for Harry Potter and the Philosopher's Stone to a number of publishers—12 in total—only for them to reject it.
One publisher took a chance, only because the 8-year-old daughter of the chairman read the chapter up for review and demanded to have the next. Since the series started back in 1997, over 500 million copies of her book have been sold worldwide. Indeed, J.K. Rowling is an endless vault of stories, that it's not surprising that her fortune is similar. The beloved Harry Potter author did her best to keep the details of his vast wealth a secret, but it is estimated that she is worth $1.2 billion.
TOM BRADY, NET WORTH—$180 MILLION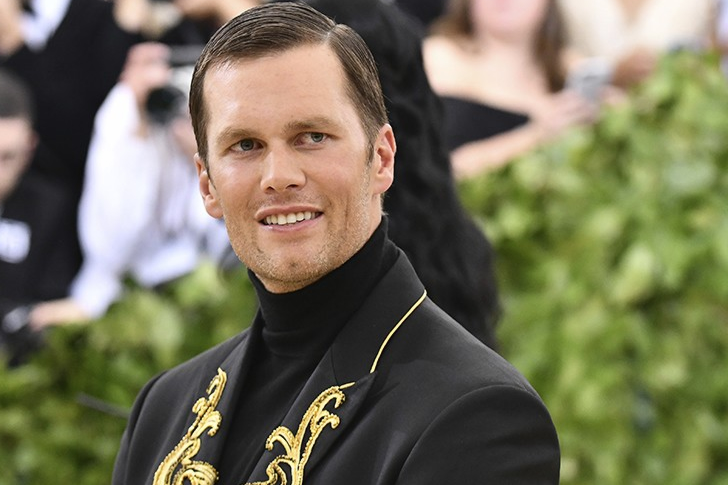 National Football League fans certainly know Tom Brady's story inside and out, and the Tampa Bay Buccaneers' quarterback is quite the moneyed individual. He's got a net worth of $180 million and is also married to supermodel Gisele Bündchen, who herself has a net worth of $400 million. Such mundane matters like mortgages and loans are the farthest from their minds because it looks like they both have enough money to retire a hundred times over.
Brady has been signed to the NFL for close to 20 years now and has been ranked as one of the best quarterbacks in the league, if not the best, so it's no surprise that he was able to amass such a colossal amount of money. In 2020, Brady left the New England Patriots to sign with the Tampa Bay Buccaneers. This contract alone earned him $50 million and an additional $4.5 million for annual incentives.
MARIAH CAREY, NET WORTH—$300 MILLION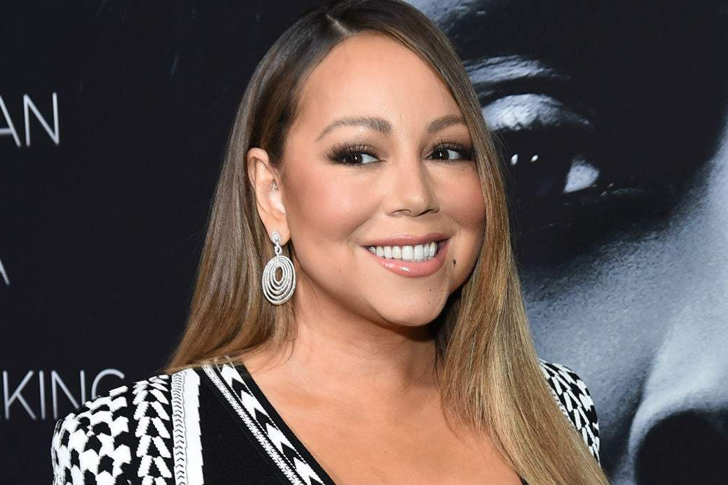 Given that Mariah Carey has been, to her credit, able to sell more than 200 million records throughout her career, it's no surprise that the woman with the golden voice has a net worth of $300 million. Indeed, her record sales alone make her one of the best-selling artists in the history of music. She was even ranked as the second best-selling female artist of all time, second only to the inimitable Madonna.
Interestingly enough, Mariah's oh-so-ubiquitous Christmas song All I Want for Christmas is one of only a few songs in the history of music that was able to go quintuple platinum. From the late 2000s until today, Mariah Carey has made large amounts of money from her performances in residencies. A combination of her residencies, tours, acting roles, and albums has given her a current estimated net worth of $300 million. The diva has also made some money in her appearances in various TV shows and also from her merchandise.
GISELE BÜNDCHEN, NET WORTH—$400 MILLION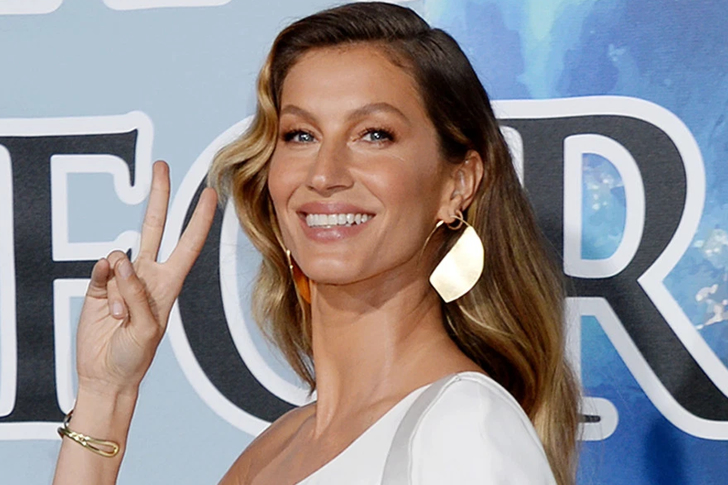 Imagine how rich a woman must be for her husband to be happily taking salary cuts. Well, Gisele Bündchen, to her credit, doesn't have to imagine it—because she's living it. Indeed, Gisele Bündchen reportedly earns so much that her husband Tom Brady admitted during an interview with Jimmy Kimmel that it's the reason why he's not keen on asking for a higher salary from the NFL.
The supermodel worked hard to get to where she is, appearing in countless magazines as the face of high-profile fashion brands like Chanel, H&M, David Yurman, Carolina Herrera, and more. According to Forbes, the Brazilian supermodel pocketed a staggering amount of $47 million, and it is all thanks to her lucrative contracts with various fashion brands. In addition to her endorsements, Bündchen has also raked in some big bucks through her deals with companies that want to monetize her name.
RIHANNA, NET WORTH—$245 MILLION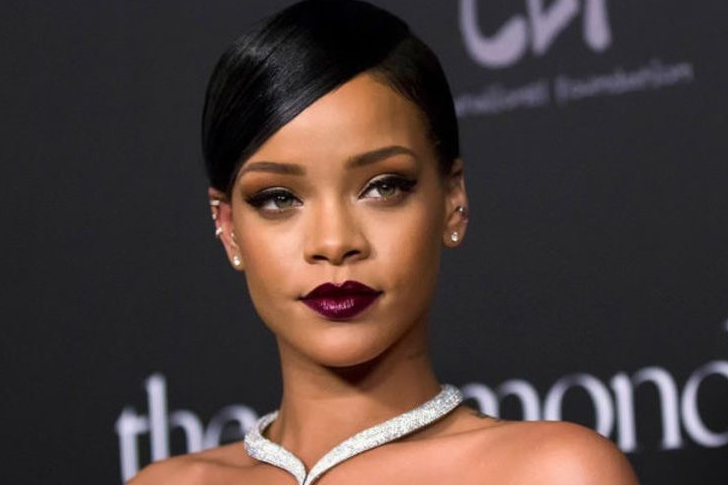 Rihanna, the Barbadian singer who took the world by storm in the mid-2000s for her chart-topping hits, has a net worth of $600 million. She is known to be worth more than Beyonce, Madonna, and Celine Dion. Just knowing this, you already know how successful she has been in her career. If one tracked Rihanna's net worth from a few years back, one would notice that a pattern exists— and the pattern, quite simply, shows that her net worth is on an upward streak, increasing, rather galactically, year-after-year.
Of course, anyone who's followed the Barbadian bombshell's electricity-laden career won't be surprised, given the many hits she's produced and the many tours that she's been involved with. We are sure she had a lot of help from her financial aids in managing her money as she has been recently revealed as the richest female musician on Earth.
MEGHAN MARKLE, DUCHESS OF SUSSEX, NET WORTH—$5 MILLION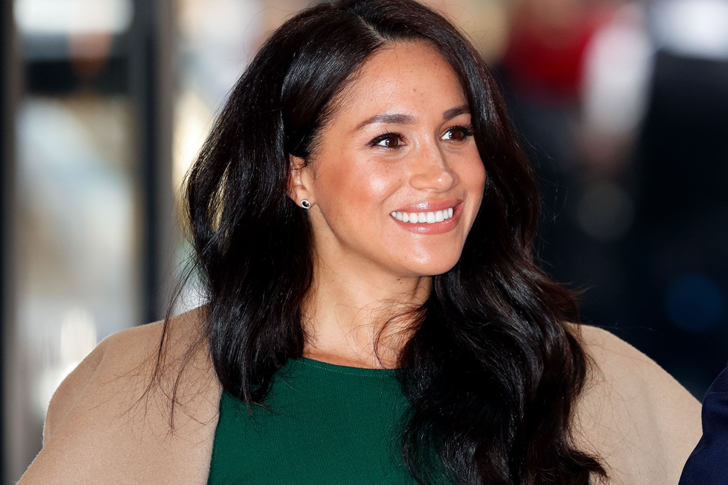 Meghan Markle gained worldwide attention when she played Rachel Zane in the legal drama series Suits, but it's safe to say that she is now, to a huge degree, more popularly known as Prince Harry's wife. In spite of her highly-publicized affairs as a royal, no one aside from Markle and her accountant know the exact amount of her net worth.
Wealth tracking sites estimate Markle's net worth to be in the range of $5 million, which is a lot less than her husband Harry's net worth of $40 million but is still quite a lot for our normal plebeian standards. She made that much money by herself, even years before she met Prince Harry. In any case, Meghan and Harry are reportedly trying to be financially independent of the Royal family and giving up the financial support from the Prince Charles' estate and the Sovereign Grant. Although, we think they won't be finding it all that difficult, given their considerably high profiles and connections.
JENNIFER ANISTON, NET WORTH—$200 MILLION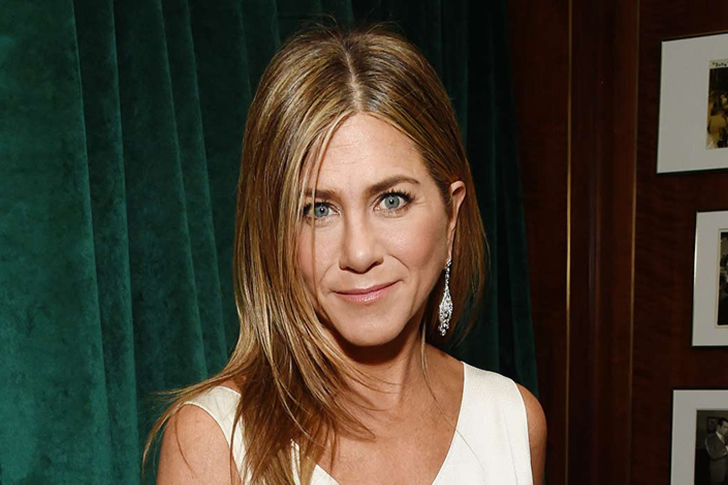 Jennifer Aniston, who became a household name for playing Rachel Green in the popular television sitcom Friends, ranks among the richest actresses in Hollywood. Even if Friends ended 16 years ago, the show's popularity hasn't declined at all. Aniston hasn't been seen in a hit movie for quite some time now, though, she was able to successfully transition to the big screen after her television career and was even able to build enough star power to command a huge talent fee and become one of the most sought-after movie stars.
She makes much of her money through her endorsement deals, and a significant part of Aniston's net worth is also because of the investments she made in her own production company, which has produced shows for both TV and film. Reports estimate that Aniston earns a profit of $2 million in a year from Friends syndication deals and $10 million each year from sponsorship deals.
GIGI HADID, NET WORTH—$13 MILLION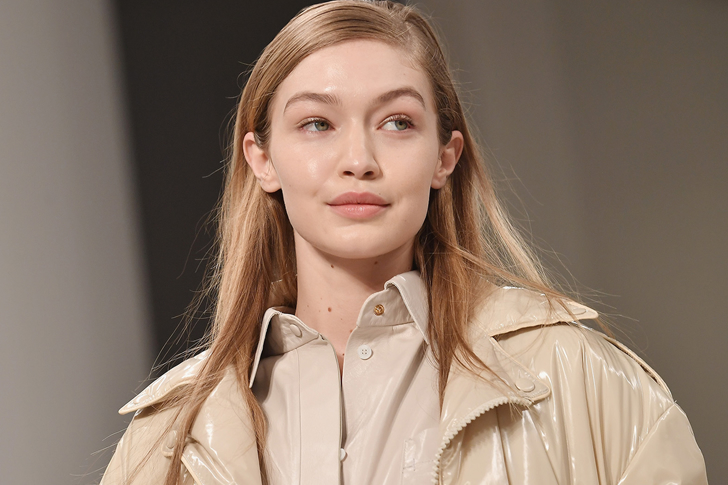 Named International Model of the Year by the British Fashion Council, Gigi Hadid is no stranger to living in the lap of luxury. Being one of the most famous faces and in-demand supermodels on Earth, Gigi has earned millions of dollars in her own right together with his famous boyfriend, Zayn Malik. She and her sister share incredibly wealthy parents. Her father, Mohamed Hadid, is somewhat of a socialite, famous for being a real estate developer for the ultra-rich.
Gigi started modeling when she was practically an infant; at two years old, she was discovered by Paul Marciano, the designer for Guess, who made her the face of Baby Guess. Now, and much to her credit, she's one of the world's top models and is frequently seen hanging out with fellow socialites, Kendall and Kylie Jenner. In 2017, Gigi Hadid was placed 5th as the highest-paid model on Forbes' list.
NICOLE KIDMAN, NET WORTH—$130 MILLION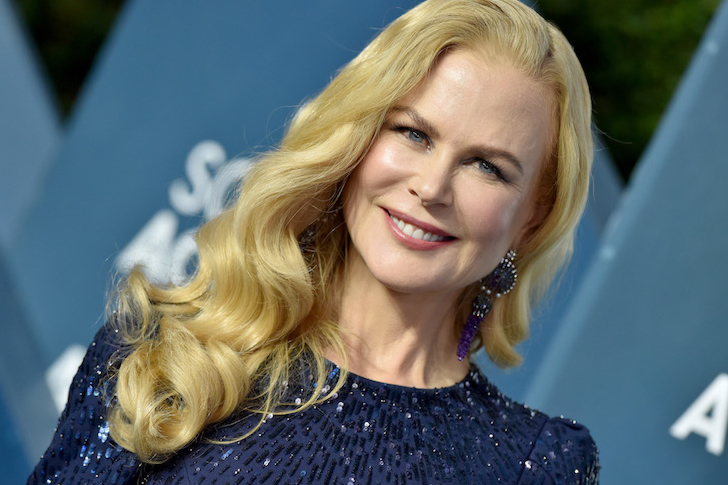 Born in Honolulu, Hawaii, the Australian-American actress Nicole Kidman, who at some point in her past won the distinction of being part of Time Magazine's Most Influential list, is also ranked as one of the highest-paid actresses in Hollywood. With her arm-length filmography, it's no surprise that Kidman is one of the richest actresses in the industry today.
Kidman dropped out of school at the age of 16 to pursue an acting career. Thankfully, it proved to be one of the best investments she's made in herself because she eventually became one of the most recognized and sought-after faces of Hollywood. Nicole Kidman earned a career-high amounting to $17.5 million in the 2005 film, Bewitched. Between 2008 and 1990 alone, she earned a little over $180 million from her movie salaries and earned a colossal amount of $350 million from her acting roles.
REESE WITHERSPOON, NET WORTH—$198 MILLION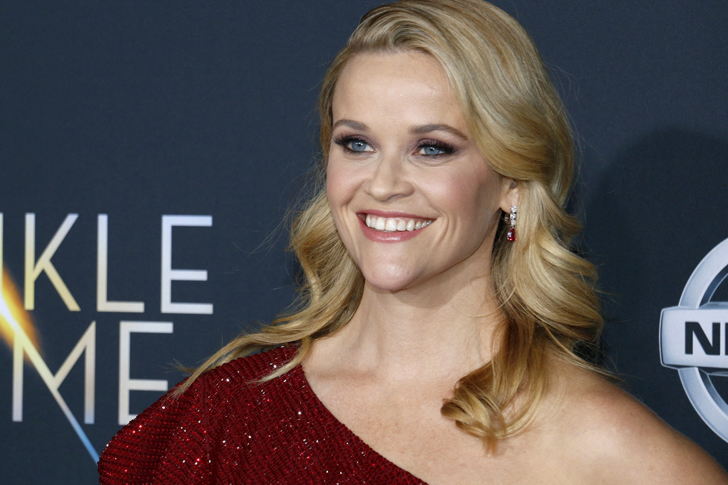 Reese Witherspoon, another actress who got the distinction of being included in Time Magazine's Most Influential list, is a popular Hollywood sweetheart. One of the most memorable roles that Witherspoon took on was that of Elle Woods in the film Legally Blonde. Apart from appearing on-screen, Witherspoon is also a businesswoman. She put in some investment money towards creating Hello Sunshine, a production company that was involved in the production of the films Gone Girl and Wild, both of which came out in 2014.
Witherspoon also started Draper James, her clothing line, which now has outlets in five cities. Even though Witherspoon was earning a lot from her films like Legally Blonde 2 and Sweet Home Alabama, it was producing that gave her the big bucks. She earned $1 million each episode for season two of Big Little Lies and $1.25 million each episode for Apple TV's The Morning Show.
CRISTIANO RONALDO, NET WORTH—$450 MILLION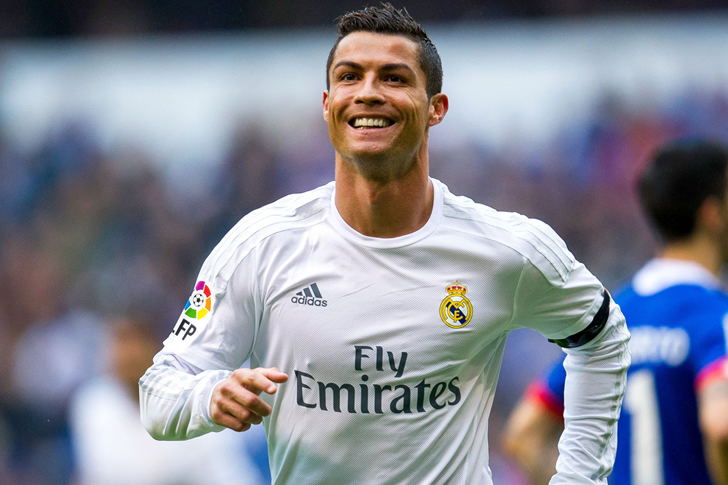 Portuguese football player Cristiano Ronaldo, who is widely regarded as the best football player in the world at the moment, is reportedly worth $450 million— and it's not hard to imagine why. As one of the biggest names in football—or, actually, in sports in general—Ronaldo is also expectedly a huge magnet for endorsement deals. From sportswear to food products, to even steel companies and automotive manufacturers, Ronaldo has endorsed them all.
He's also made various investments throughout his career, including a clothing company and a hotel chain. The man is a money-making machine, and it's only a matter of time before his net worth breaks into the billion-dollar mark. Indeed, Ronaldo has come a long way from living in a small tin-roofed home in Madeira, Portugal, where he grew up. Now, he has a lifetime contract with Nike Inc. that is estimated to be worth $1 billion. It is a testament to how great Ronaldo is as an athlete since only LeBron James and Michael Jordan have this contract with Nike Inc.
DREW BARRYMORE, NET WORTH—$140 MILLION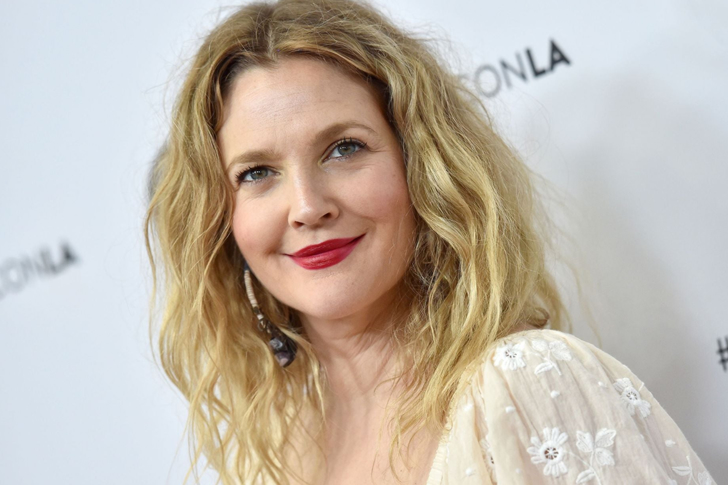 Drew Barrymore, an actress, producer, and author, was catapulted to stardom after the success of the film E.T. the Extra-Terrestrial, where she played Gertie, the five-year-old who became best friends with an alien from another planet. She's starred in numerous films since then, even appearing as one of the three Charlie's Angels in the film-reboot of the same name.
The talented actress put in some investment money towards creating her own production company in 1995 together with Nancy Juvonen called the Flower Films. It's been involved with quite a few notable films since then, such as 50 First Dates, How to be Single, Donnie Darko, Never Been Kissed, and more. In 2014, Drew Barrymore expanded her business portfolio to include a line of wines. After she achieved success in Flower Wines, she again launched a range of cosmetics called Flower. Drew is now reported to be worth $125 million in 2020.
DAVE CHAPPELLE, NET WORTH—$50 MILLION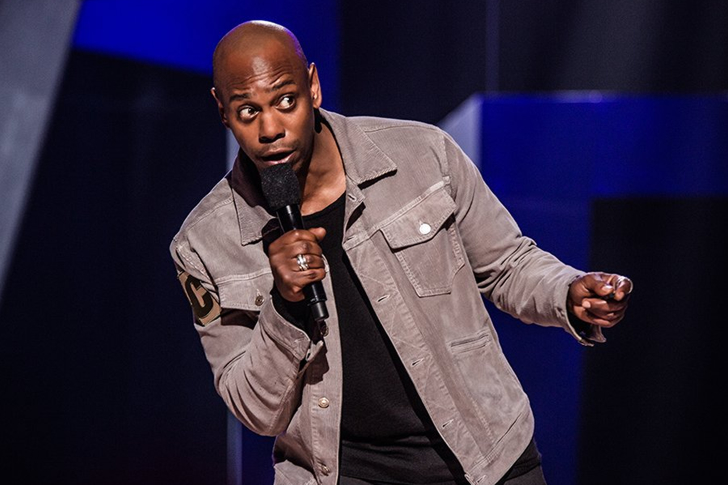 Dave Chappelle is undoubtedly a talented man, and he has excelled in many fields in the industry. He has worked as an actor, writer, producer, and comedian. Ask the most popular stand-up comedians in Hollywood today to come up with a list of the best stand-up comedians, and you're likely to get the name Dave Chappelle in the shortlist. This isn't merely a thought experiment, and it's been done more than once, producing the results we've just described. Saying Dave would be in the shortlist isn't even fair, because to his credit, he mostly turns up somewhere in the top 5, and frequently even at top 1.
It's no surprise that, despite turning down a $54-million offer to produce another season of Chappelle's Show, Mr. Chappelle still has a net worth of $50 million. While most people may think of comedians such as Jay Leno or Jerry Seinfield when it comes to high profile comedians. Dave Chappelle has had a long career in becoming a high-earning and well-respected comedian and eventually turned into a magnet for money-making.
JEFF BEZOS, NET WORTH—$127 BILLION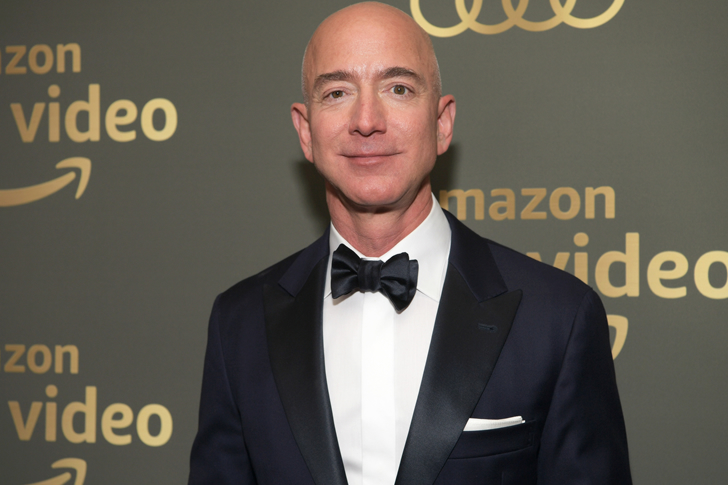 Imagine how rich someone must be to be able to blow away $35 billion of investment money on separation only to remain the richest person in the world. Indeed, the $35 billion that Bezos lost to his wife Mackenzie after their split-up made the latter the third richest woman in the world. If that doesn't blow your mind, then I don't know what will. Of course, Jeff Bezos needs no introduction; we've all used Amazon at some point in our lives—most of us still do, and will continue to do so for years to come.
Some of us may have a hard time perceiving how much is a billion dollars since not everyone has achieved such money. A billion dollars is a thousand million. To put it in perspective, Jeff Bezos has 187 thousand million dollars. We don't think Jeff Bezos can ever spend all of that money in several lifetimes.
JUAN LUIS LONDOÑO ARIAS (MALUMA), NET WORTH—$12 MILLION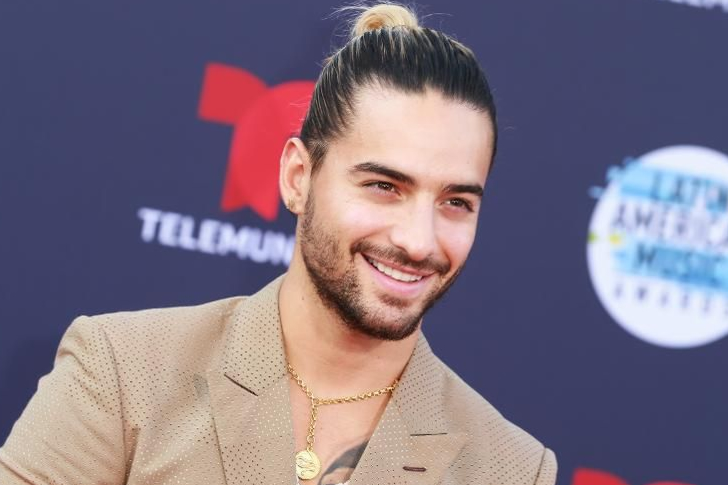 Juan Luis Londoño Arias, who's more known by his handle Maluma, is a Colombian singer and songwriter who began his career at the tender age of 16. Maluma released his first album in 2012 entitled Magia with Sony Music Columbia. Although, the starry-eyed artist wouldn't see fame until a few years later, with the release of his album, Pretty Boy, Dirty Boy, which went to number one in the U.S. Latin chart and hit the second spot in Spain and Mexico.
It gave him the opportunity to work with other big artists. Wealth tracking sites have estimated his net worth to be around $12 million, but this is a credit score that will surely increase over time since the man is getting more popular by the week. The best thing about being a well-known artist throughout the world is that it pays well. In Maluma's case, he is now worth $12 million.
MARC JACOBS, NET WORTH—$100 MILLION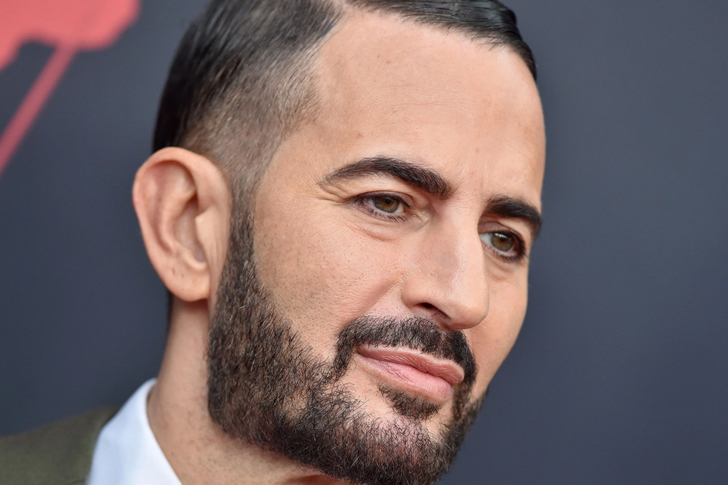 Marc Jacobs, who became world-famous for his role as the creative director of high-profile fashion brand Louis Vuitton, is reportedly worth $100 million. Of course, we are not surprised, and neither should you because the man was said to have single-handedly created LV's ready-to-wear clothing line, which proved to be a boon to the company at the time. Jacob's net worth started to reach the top in the late 1980s when he received an award as Net Fashion Talent.
The millionaire had been passionate about fashion since his childhood. At the age of 15, he worked as a stock boy in an avant-garde clothing boutique in New York City. A little later, the talented Jacob attended High School of Art and Design and Parsons School of Design. Fortunately, Jacobs was hired at a time when he and his business partner were nearing bankruptcy. His talents were spotted quickly, and the rest, as they say, is history.
KYLIE JENNER, NET WORTH—$1 BILLION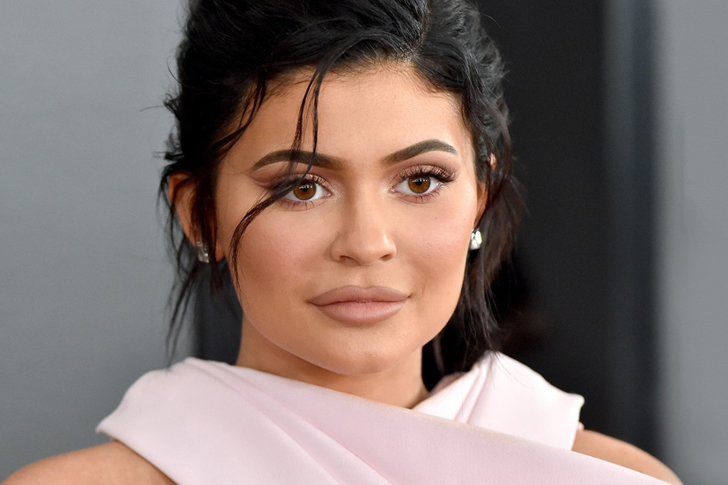 Kylie Kristen Jenner is a famous media personality, socialite, model, and businesswoman. The founder and owner of cosmetic company Kylie Cosmetics.  Time magazine listed Kylie, along with her sister Kendall, on their list of the most influential teens in the world, given their magnanimous social media presence on various teenage-populated platforms, the most notable of which is Instagram.
Kylie Jenner, who has been given the distinction of being the world's youngest self-made billionaire from Forbes, is reportedly worth $1 billion, making her the wealthiest Kardashian. That's really saying something, considering there's probably no Kardashian who isn't mind-blowingly rich. Kylie also doesn't have any qualms about showing off her wealth on her social media accounts; she once bought her daughter a baby stroller worth $12,500. What made her so rich, you ask? Well, she's put a lot of investment money towards the creation of her own cosmetics line. Needless to say, it paid off.
THE PIONEER WOMAN – REE DRUMMOND, NET WORTH—$50 MILLION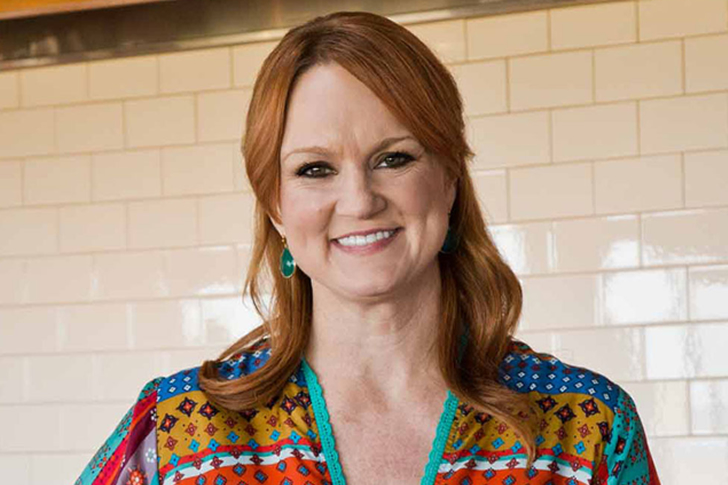 Blogger, author, and television personality Ree Drummond, also popularly known as "The Pioneer Woman," is reportedly worth $50 million. Perhaps nobody expected that a simple blog could bring in so much fame and fortune, but that's what happened to Drummond, whose website went on to win numerous awards and accolades.
Ree Drummond started blogging in 2006. In her site called 'The Pioneer Woman,' she writes about content such as homeschooling and life on a ranch. Her blog has been featured in the Los Angeles Times, The New York Times, and BusinessWeek. Not to mention, she also launched TastyKitchen.com, which is a free online community website. She used the fame she built from her blog to launch recipe sites and best-selling books, some of which ranked in the New York Times Bestsellers List. That's not all— Drummond has also managed to acquire a considerable investment portfolio that includes real estate, restaurants, and a hotel.
JIMMY FALLON, NET WORTH—$45 MILLION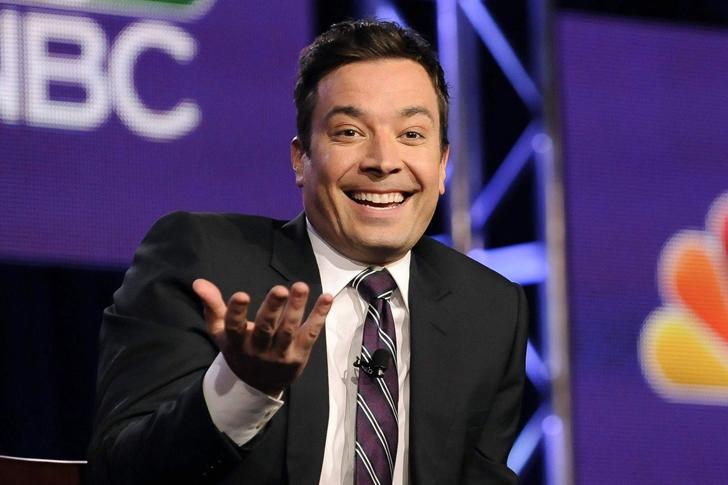 Jimmy Fallon, an American comedian, actor, and host who used to be a cast member of the comedy skit show Saturday Night Live is now the current host of The Tonight Show, after replacing Jay Leno in 2014. The actor started to pursue his career in the movie industry in 2004. He was offered many significant roles but turned down due to time conflict and doesn't seem interested in the script.
Interestingly enough, the people around Fallon knew he was, to a huge degree, destined to be a great comedy star because he could make perfect impressions of celebrities even at a young age. It's been reported that his salary as the host of The Tonight Show alone is around $15 million a year, and since he's young and still has quite a long way to go, his net worth will be increasing even further in the years to come.
EMMA STONE, NET WORTH—$28 MILLION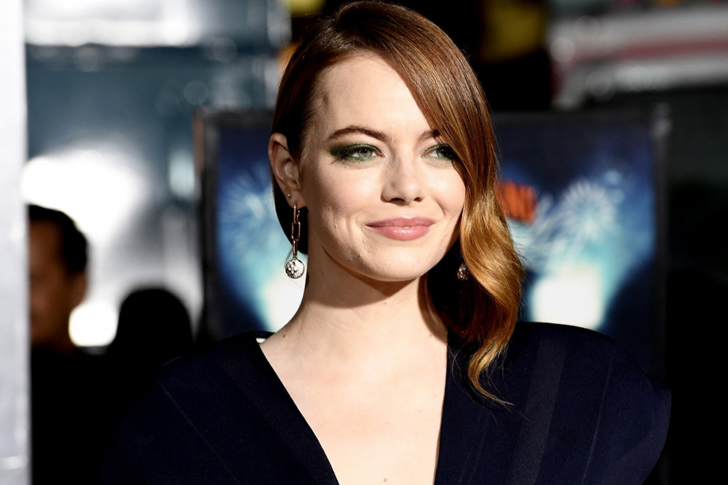 Emily Jean "Emma" Stone was born in Scottsdale, Arizona. She is of Swedish, German, and British descent. Emma began acting as a member of the Valley Youth Theatre in Phoenix, Arizona, when she was a child. She appeared in many more productions through her early teens until, at the age of fifteen, she decided to make acting her career.
Emma, who was, to her credit, included in Time Magazine's List of Most Influential People in the World, became a household name after her portrayal of Gwen Stacy in the film series, The Amazing Spider-Man. Of course, she's been involved with quite a lot of blockbuster movies before then, but the Spider-Man films were so mainstream that they made Emma more widely recognized than she used to be. She's graduated from starring in quirky comedies to starring in more serious roles, and given her stellar acting performances, we're expecting a barrage of new films slated for her to star in.
KOURTNEY KARDASHIAN, NET WORTH—$35 MILLION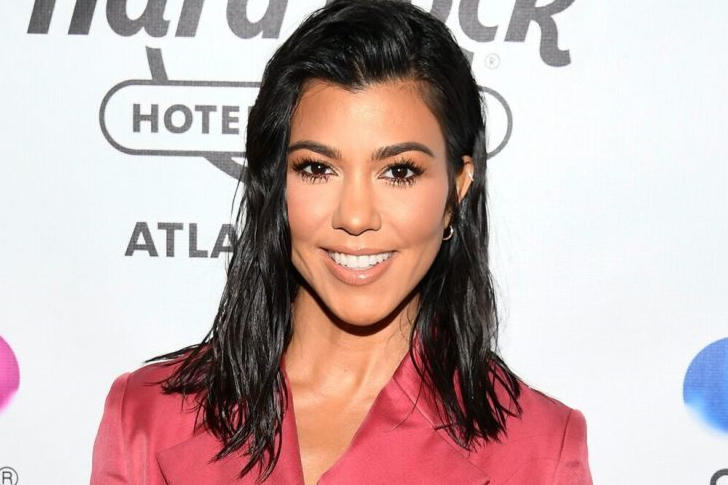 Kourtney Kardashian, the eldest and arguably the least prominent of the Kardashian brood (if such a thing were even possible), is reportedly worth $35 million. It's not as high as some of her more moneyed siblings, to be sure, but it's meteoric by usual celebrity standards nonetheless. Kourtney and her family start appearing in the reality television series, Keeping Up with the Kardashians.
She worked hard and passionately to achieve her unimaginable net worth through reality shows, and she is the executive producer on the shows. Much of her net worth is from her various endorsement deals and the salary she gets as part of the hit reality series with the rest of the Kardashian-Jenner household. She has also reportedly been able to collect millions from the many investments she's made with her famous sisters throughout the years. The mom of three's latest business venture is a health and wellness brand, which she's very passionate about.
RALPH LAUREN, NET WORTH—$8.2 BILLION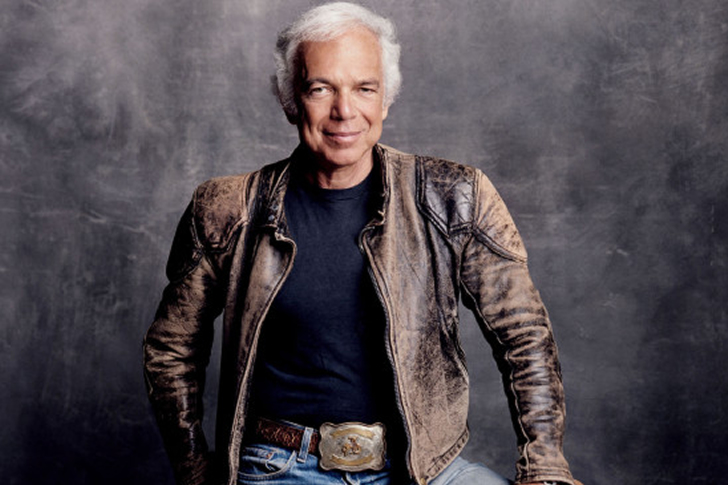 Ralph Lauren is an American designer, fashion mogul, and philanthropist. His net worth is $8.2 billion— that is almost two billion dollars more than what he was worth just a year ago if the various wealth tracking sites we've perused are any indication. Overall, this makes him the 102nd richest person in America. He is the chief creative officer and executive chairman of the global multibillion-dollar enterprise globally known as Ralph Lauren Corporation.
It is no surprise that he's worth a lot since he's the founder of the galactically huge American fashion company Ralph Lauren, which changed the landscape of men's fashion during its time. As such, the man owns hundreds of boutique shops all over the world and has a vast investment portfolio that includes mansions, yachts, shares of stock, and more! This style trailblazer seems nowhere near done with all the hustle, as he continues to be active in the fashion scene.
DANIEL RADCLIFFE, NET WORTH—$110 MILLION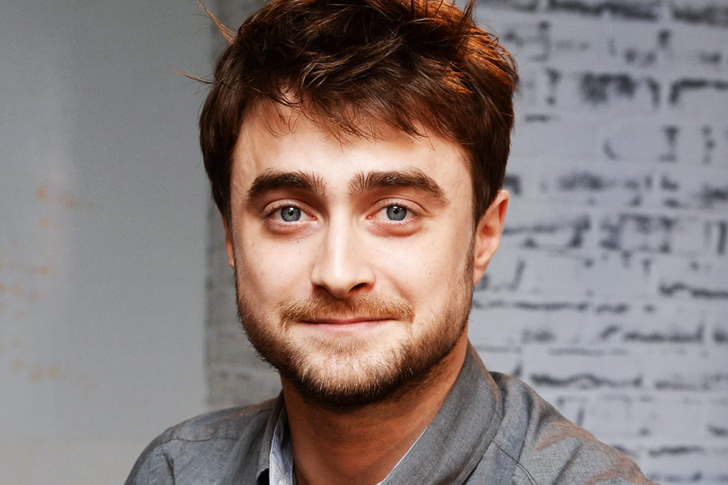 Daniel Radcliffe, who everyone knows as Harry Potter from the Harry Potter film franchise, is reportedly worth $100 million. Radcliffe has, of course, starred in many movies since his Harry Potter days, but Harry Potter is, without a doubt, what the man will always be known for— at least for our generation. Indeed, Radcliffe ranked as the highest-paid actor during his Harry Potter days, which was impressive when he started playing the role when he was 11 years old.
The British actor has earned 6 million pounds portraying the Chosen One alone. He was listed as the second richest teenager in Britain behind  Prince Harry's 14 million pounds in 2004. In any case, he's now a full-fledged adult who is living out his 30s and is, much to his credit, taking on more adult roles, so we're sure we'll be seeing more of him in the years to come in the movie industry.
WARREN BUFFETT, NET WORTH – $84.6 BILLION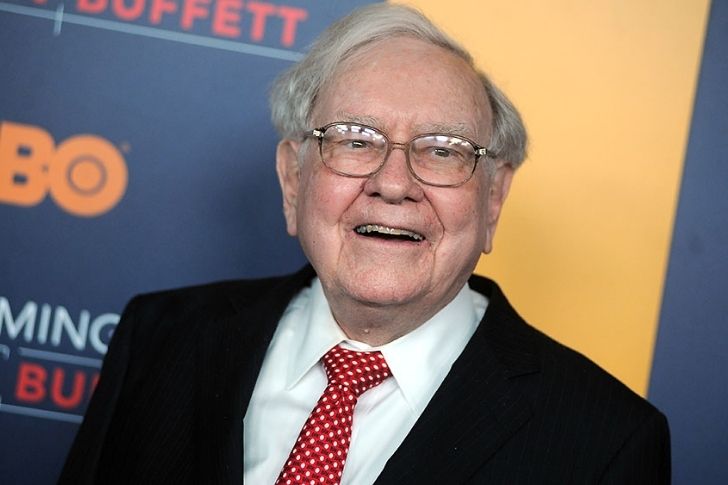 90-year-old business tycoon and billionaire Warren Buffett is one of the richest men in the world, the sixth, to be exact. He got his degree in business administration from the University of Nebraska-Lincoln and earned his master's in economics at Columbia University. His education really prepared him to be the best. He may be ridiculously rich and powerful with an estimated net worth of $84.6 billion, he remains humble.
His interest in entrepreneurship started at a very young age. He started selling magazines, gum, and cola as a child. When he got to college, he purchased a pinball machine and had it installed at a local barber shop. Months later, he had a number of machines spread out across several local barbers in town. He then used all his earnings to invest in the stock market. A couple of years later he was able to buy out Berkshire Hathaway, which used to be a textile manufacturing firm. Now, the company is a multinational conglomerate holding company for a lot of businesses, including but not limited to Gillette and Coca-Cola. Its headquarters is located at Omaha, Nebraska. Buffett is still the Chairman and Chief Executive Officer of the company.
MICHAEL BLOOMBERG, NET WORTH – $58.4 BILLION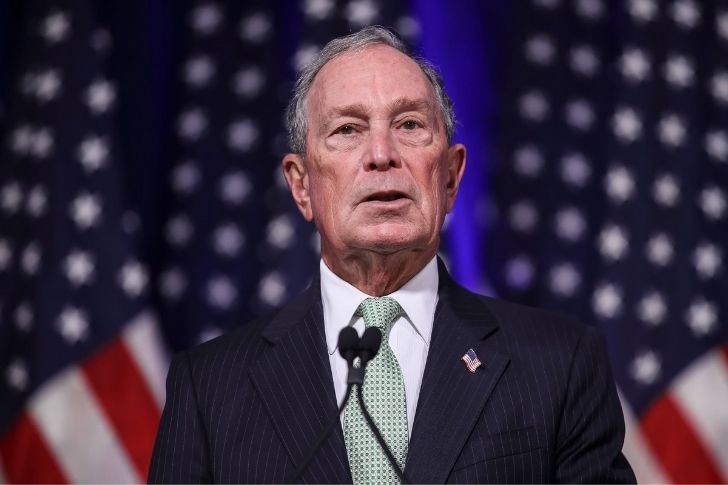 Among the world's top billionaires, one particular name stands out: Michael Bloomberg, the former mayor of New York City from 2002 to 2013. He even became a candidate for the 2020 Democratic nomination for president of the United States of America, but he eventually dropped out of the race. Not only is he a well-known politician, he is also one of the most powerful businessmen in the country. In 1981, he founded Bloomberg L.P, but it was all made possible with the help of his colleagues, Ducan MacMillian, Charles Zegar, and Thomas Secunda. Bloomberg L. P. is a software company that provides service for privately held financial and media data.
For 15 years, he worked at the Salomon Brothers investment bank, but after they let him go, he was given a severance package worth $10 million. That was how much money he used to start his company. He knew that the financial sector would pay a lot of money for the services Bloomberg L.P. is willing to provide. This made him the 9th wealthiest man in the world.
RICHARD BRANSON, NET WORTH – $5.5 BILLION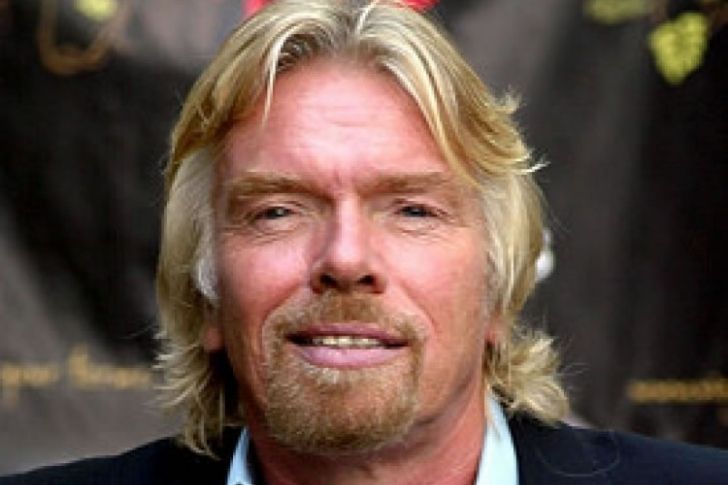 At the tender age of 15, Richard Branson launched his first business. This kid was destined to rule the world of business. In 1970 he set up a small record mail-order firm. Two years later, Virgin Records was founded by the business magnet himself. He later opened a chain of record stores and started a record label, signing high-profiled artists like The Rolling Stones. Due to his immense success, he was able to build his estimated net worth of $5.5 billion. He must have good money management skills.
Not only was he focused in the music industry, the Virgin Group expanded to a wide variety of businesses, including Virgin Airways and Virgin Trains. He even invested in the first spaceship to offer suborbital flights to the public, Virgin Galactic. Branson doesn't only dream big; he makes it happen. This jet-setter businessman who is all for unique adventures has become simply unstoppable.
DONALD TRUMP, NET WORTH – $3.1 BILLION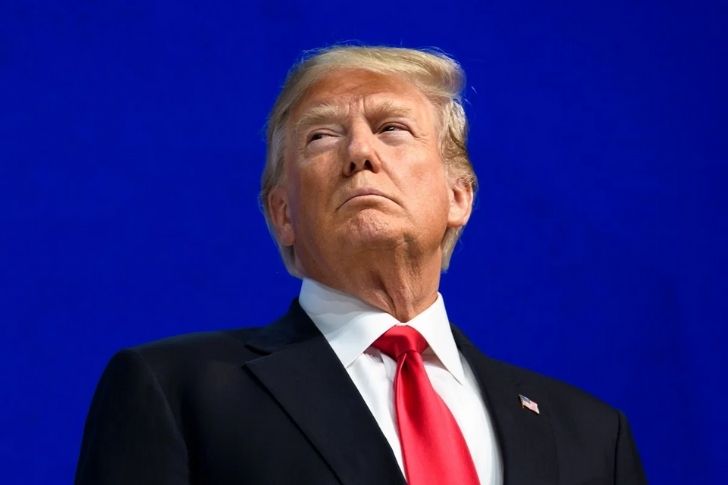 The wealthiest president to have ever occupied the White House is no other than Donald Trump himself. He was born with a silver spoon in his mouth, but he got even richer when he took over his father's real estate business. Real estate is his bread and butter, considering the fact that he now owns billions of dollars in it. He probably knows more about financial planning and investments more than anybody else out there. Just like the Trump Towers, he owns various large-scale buildings around the world that are just like the infamous building itself.
Trump was only eight years old when he became a millionaire because of his family trust fund. When he was three years old, he was already earning a handsome amount from his family dividends, a staggering $200,000 to be exact. What a lucky 3-year-old he was. A few years later, his trust fund would balloon up to $5 million per year. His television show The Apprentice was also a huge success, allowing him to earn roughly $427.4 million between 2004 and 2018.
LARRY PAGE AND SERGEY BRIN, NET WORTH – $174.6 BILLION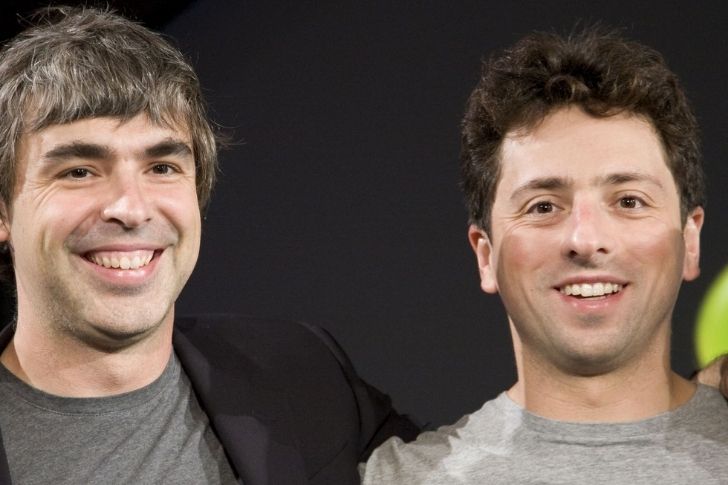 I bet about 99.9% of the globe's total population know exactly what Google is. You probably wouldn't have gotten to this very article without the help of it. This search engine started out as a mere research project by Larry Page and Sergey Brin when they were still attending Stanford University. The former was finishing up his degree in computer in engineering while the latter was studying computer science.
Page had two tech savvy parents who supported and encouraged his love for computers and technological advancements. His mother was a professor of computer programing and his father was a computer science teacher. Brin's parents had similar careers: his dad is a retired math professor and his mom is a specialist at NASA. These two young and brilliant men were truly destined for greatness due to their shared interest in science and technology. Page now has a net worth of $88.6 billion and Brin has a net worth of $86 billion. With their combined net worth, you get a jaw-dropping $174.6 billion.
MARK CUBAN, NET WORTH – $4.2 BILLION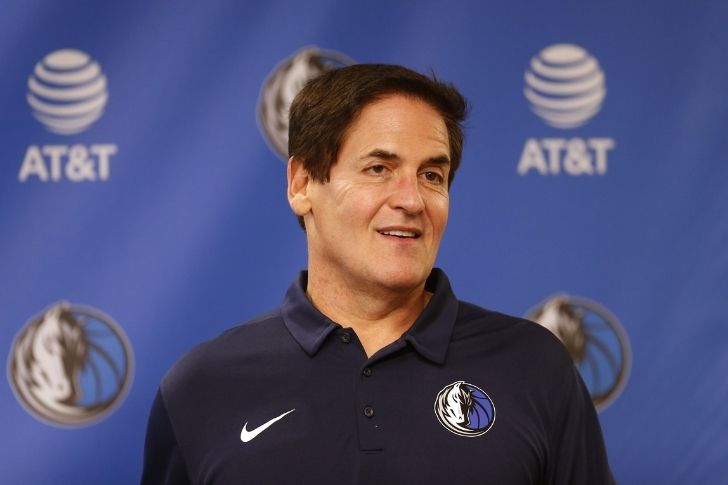 Dallas Mavericks NBA basketball owner Mark Cuban is one of the richest businessmen of all time. The billionaire has come a long way from his humble beginnings in the Midwest. As a young boy in middle school, he had a knack for business, selling a three-dollar pack of garbage bags to his neighbors for $6 per piece. When he was 16, the employees at the local newspaper company at their town went on strike, so he took this as an opportunity and bought newspapers from a company in the next city and sold it until the strike ended. As a kid he was increasingly improving his knowledge and skills in the aspect of entrepreneurship.
Mark got his degree at Indiana University, focusing on business administration. Determined to finish, he taught dance on campus for $25 an hour in order for him to pay off his tuition. Now, he is one of the richest men alive. He sold his multi-million-dollar technology business at 32 years old, which is undoubtedly impressive. Just like that, he was able to purchase the Dallas Mavericks basketball team for a staggering amount of $285 million, which is already the entire net worth of some of the biggest stars in Hollywood.
50 CENT, NET WORTH – $30 MILLION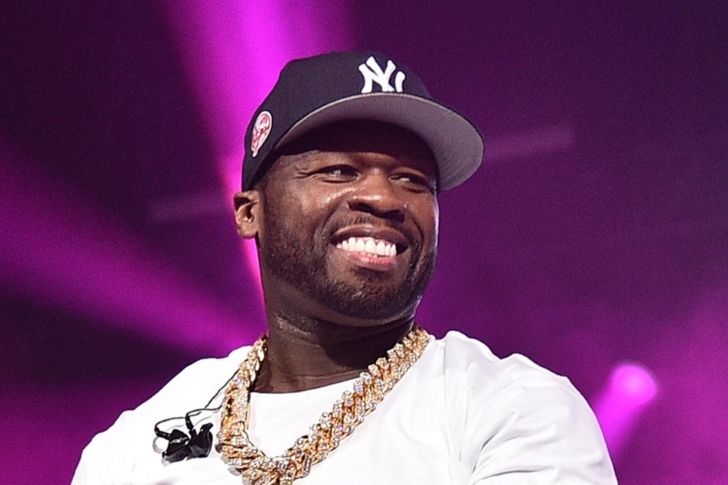 Like a lot of musicians who either began producing songs either at their garage or basements, 50 Cent started rapping in his basement, writing songs and creating choruses with Jam Master Jay mentoring him, who then offered him a contract. In 2002, 50 Cent was discovered by Eminem who was so impressed by his song Guess Who's Back? that he got invited to meet Dr. Dre at Los Angeles, where he signed a million-dollar record deal.
50 Cent then released No Mercy, No Fear. The rapper's debut album called Get Rich Or Die Tryin sold over 872,000 copies and debuted at number 1 on the Billboard charts. From then on, his success kept on coming, turning him into one of the best-known rappers in the industry. However, he might need to hire a financial advisor soon, considering his net worth recently took a hit and dropped from a whopping $150 million to $30 million.
JAY-Z, NET WORTH – $1 BILLION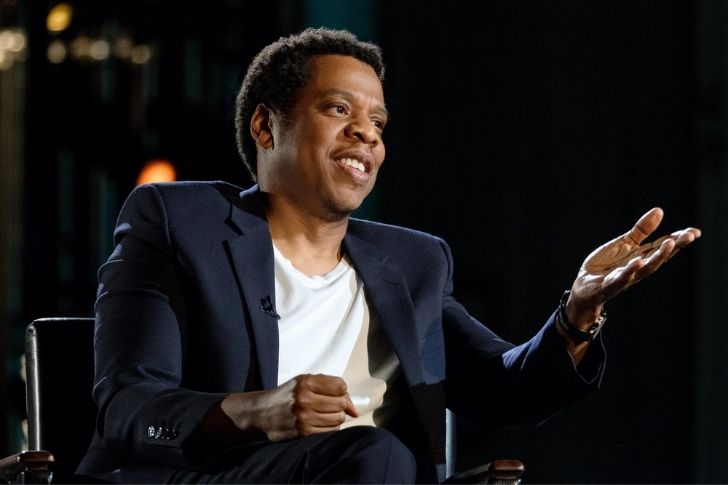 Well-known hip-hop artist and entrepreneur Jay-Z earned and deserves all the success from his music career and investments in business. At first, he was only beating out drum patterns at his mother's kitchen table. After his mother gave him a boom box for his birthday, he started writing lyrics and freestyling.
Eventually, he went on to pursue a career in music. It wasn't long until his hard work paid off. His first album, Reasonable Doubt, sold over 1.5 million copies in its first year. Soon, he was able to sell more than 100 million albums all around the world. Every single album Jay-Z ever released has gone platinum. This amazing artist even won 22 Grammy Awards. He also owns a clothing line company, Rocawear, that generates over $700 million per year. He now has a whopping net worth of $1 billion. Apart from his financial success, he is also married to the most beautiful and most sought-after woman in the world, Beyonce. They have three children, Blue Ivy and twins Sir and Rumi. Who said you can't have everything, right?
BONO, NET WORTH – $700 MILLION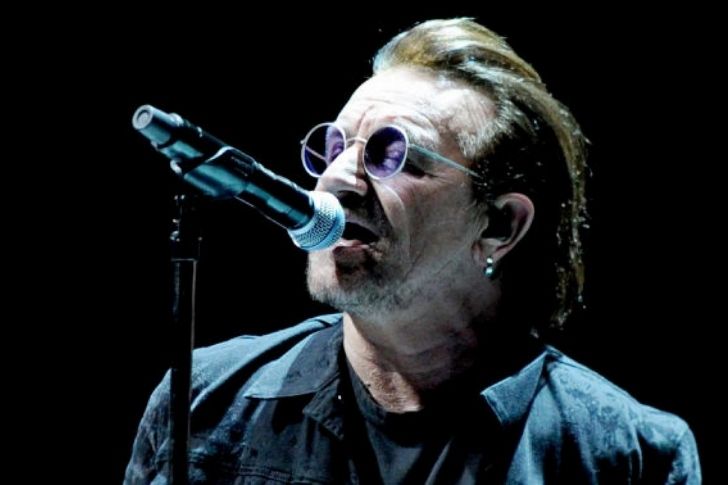 Paul David Hewson, popularly known as Bono is the second richest rock star in the world. He got his nickname, Bono Vox, which meant good voice, when he first joined one of the most popular rock bands, U2, in 1976. Being the lead vocalist and primary lyricist of the band has taken him to great heights. Bono has an impressive net worth of $700 million already, giving him a good credit score.
As a leader, he makes sure that every other member has a say in the group's final decision. Maintaining a sense of relatability in their songs allows them to connect with their audience too. There is no doubt as to why he is still one of the most relevant and most iconic rock stars out there. We're sure his net worth will only continue to increase as his legacy is as powerful as ever.
LADY GAGA, NET WORTH – $320 MILLION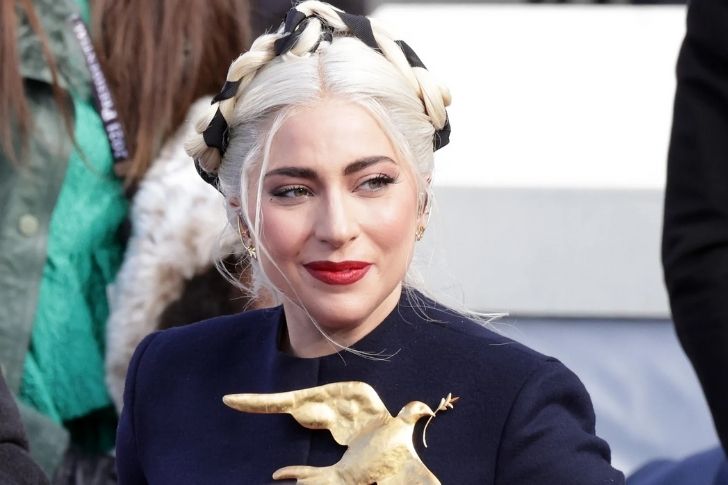 Queen of pop, Lady Gaga is one of the most sought-after and most admired people in the entertainment industry. She is known for her undeniable talent in performing and songwriting, not to mention her exceptional vocal range and singing style. Lady Gaga is also known for her eccentric bold looks and fashion choices that make her stand out from the rest. Like many successful artists in the industry, she had interest in music at such a tender age. At 13, she wrote her first piano ballad and started performing at the age of 14. Her parents were more than happy to support her, encouraging her to pursue music as they enrolled her in Creative Arts Camp. The ever so talented popstar never ceases to amaze. By the time she turned 17, she was able to acquire an early admission to New York University's Tisch School of the Arts. As always, she is full of surprises so it wasn't exactly shocking when she dropped out of school during her sophomore year to focus on her career in music.
She must have zero regrets about abandoning her degree. After all, the singer-songwriter now has a net worth amounting $320 million. Her annual earnings from 2019 was up to $40 million, with majority of these earnings coming from her tour and her Las Vegas residency.
TIGER WOODS, NET WORTH – $800 MILLION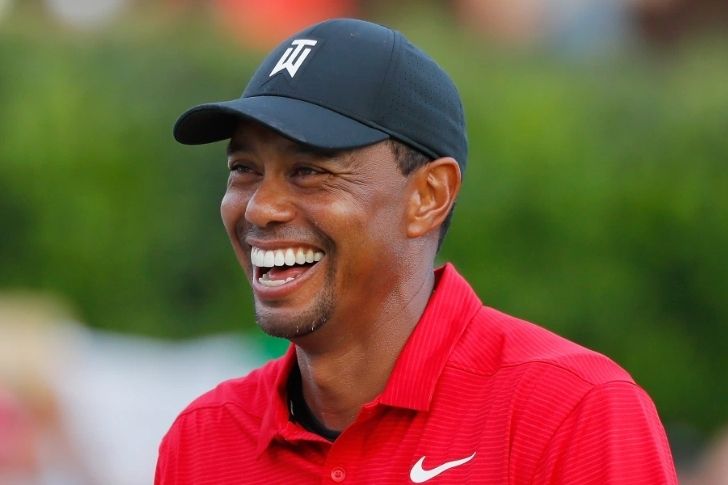 Tiger Woods is one of the most popular and wealthiest athletes in the world. As a professional golfer, he has effortlessly showed the sports industry his undeniable talent. Woods' father gets credit for introducing golf to him when he was just two years old. When he turned three, he was able to shoot a 48 over nine holes, and at five he was featured in Golf Digest. He was only six years old when he won the Under Age 10 section of the Drive, Pitch, and Putt competition. Woods also won the 9-10 boys' event at the Junior World Golf Championships, and he was only eight years old at the time. He wasn't even a teenager yet and you just know he was destined for greatness in the world of golf.
It is not surprising at all that he turned pro at the age of 20 in August 1996. Endorsements followed and the golfer signed advertising deals with Titleist and Nike. Gatorade even made a custom branded drink just for Woods called Gatorade Tiger, amounting $100 million in just five years.
DAVID BECKHAM, NET WORTH – $450 MILLION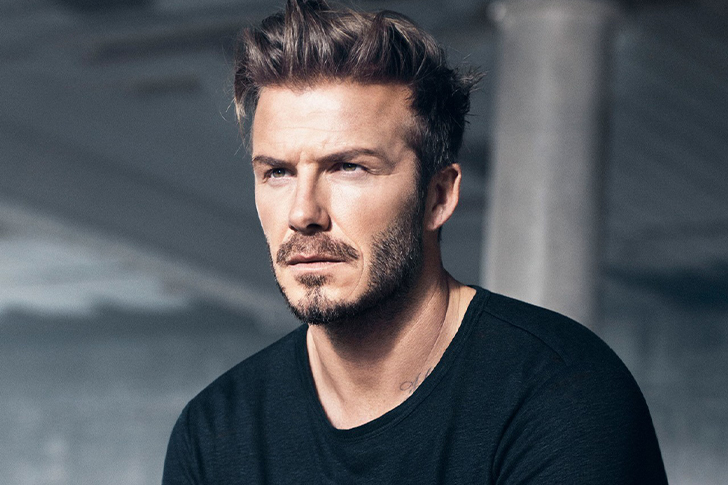 The first person at the top of your head when football is spoken about is most likely the great David Beckham. Not only has made quite a name for himself in the world of football, he also became one of the most sought-after models in the world of advertising. Throughout his career, this handsome man has had endorsements come pouring in, signing deals with companies like Volkswagen, Pepsi, and Gillette.
This world-class celebrity is paid $50 million a year from Paris Saint-Germain alone. He even purchased a Beverly Hills mansion with his wife Victoria for $18.7 million, which had 10 bathrooms with impeccable flooring. They later sold for a whopping $33 million. Despite being retired from football, he is still involved in the industry, this time as a team owner. Beckham owns the teams Inter Miami CF and Salford City. He now has a net worth of $450 million, which is simply jaw-dropping.
MICHAEL JORDAN, NET WORTH – $1.6 BILLION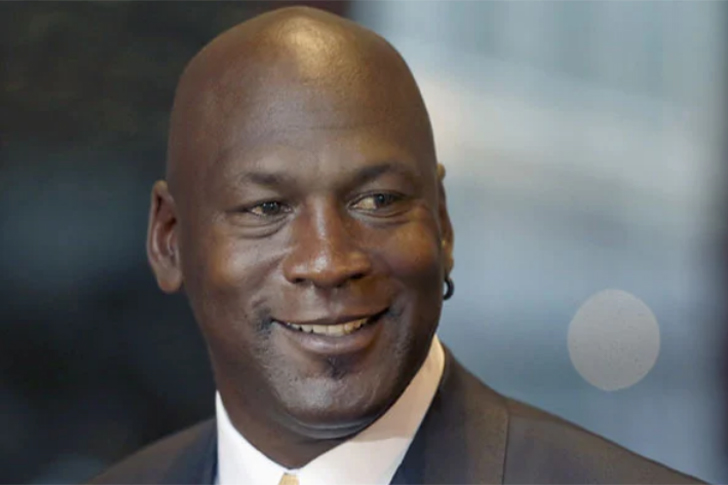 Michael Jordan is famously known for his basketball career. Despite his status as a living legend in the sport, he only earned a small amount as an NBA player, $93.7 million to be exact, but that was just his salary. Even after he retired from the world of basketball over twenty years ago, Jordan still earns about $100 million annually from his investments and endorsements. After all, he earns at least $60 million a year from Nike's Jordan brand alone. This basketball superstar got his billionaire status due to his ownership stake in the NBA team, Charlotte Hornets.
Back in 1991, Jordan turned his lifelong dream into reality when he built his own large mansion in Highland Park. The property is seven acres with a 32,683-square-foot home that sits on top. Of course the dream home had to have a NBA-quality basketball court or else it wouldn't be worthy of the NBA icon.
MICHAEL SCHUMACHER, NET WORTH – $600 MILLION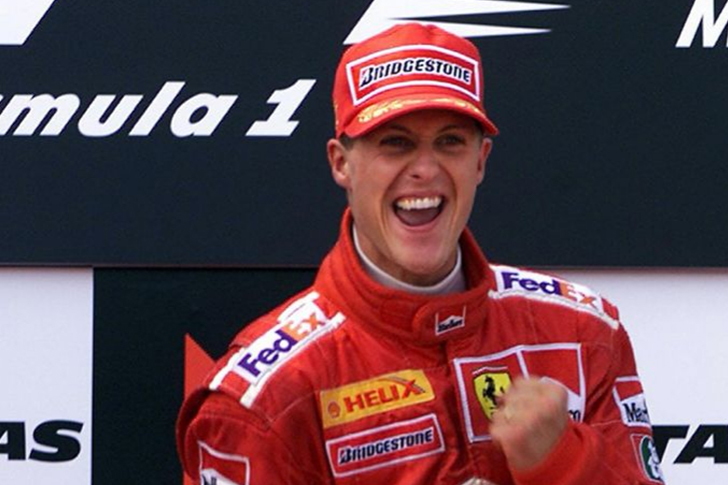 One of the most popular Formula One race car drivers, Michael Schumacher, was destined to spend his life cruising behind the wheels. He started young and had his parents' unwavering support. At the age of four, he was the youngest member of the karting club at the Karting track in Kerpen-Horrem. He was only six years old when he won his first club championship. His teenage years were jam-packed with European kart race events. He even obtained a license to operate a kart at the age of twelve, when he was supposed to be at least 14 years old to acquire it.
In 1991, he made his Formula One debut at the Belgian Grand Prix. He continually succeeded in the world of racing. He is now one of the highest-paid athletes of all time. He ranks 5th with a net worth amounting to $600 million, talk about a huge credit score.
JERRY JONES, NET WORTH – $8.5 BILLION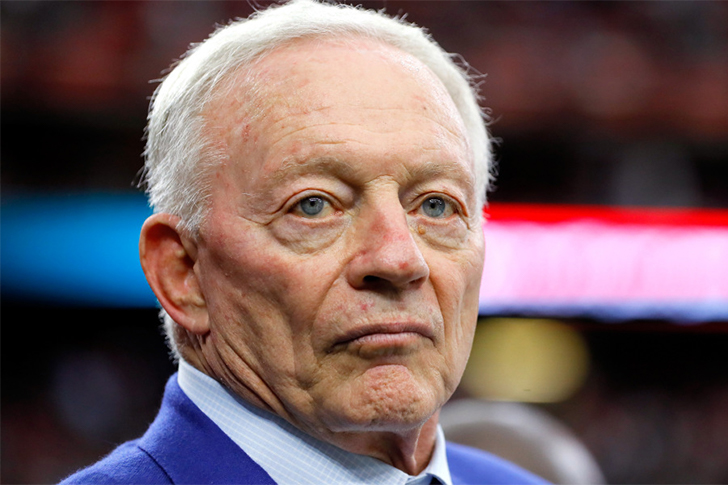 NFL's Dallas Cowboys owner, Jerry Jones is one of the most promising American businessmen in the country with a staggering net worth of $8.5 billion. He may not be good at sports, but he is pretty good in the world of business, earning his first fortune as an executive vice president at the Modern Security Life of Springfield in Missouri.
After acquiring his college degree back in 1965, Jones borrowed a risky amount from the Teamsters union to open up a number of Shakey's Pizza restaurants. However, that venture failed and he ended up working at his father's company. Since then, the billionaire has also headed up Blue Star Land, a real estate development firm, wanting to create a 400,000-square-foot merchandising distribution and sales center on part of the property for the Cowboys. He still has various business ventures, ranging from oil and other natural resource prospecting companies.
GEORGE LUCAS, NET WORTH— $8 BILLION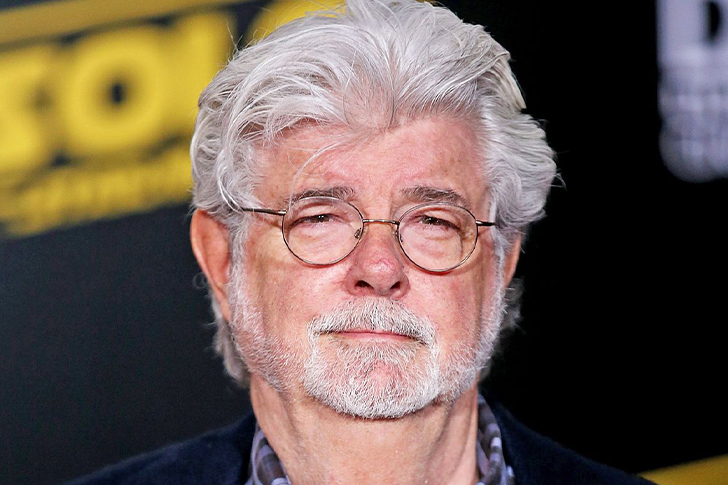 George Lucas never imagined life will be so much better after a near-death car accident during his high school days. Instead of chasing his love for fast cars and motorsports, George's accident led him to focus on other things, not knowing that this decision shall make him a multi-billionaire someday. After graduating with a degree in film production at the University of Southern California, he entered the industry and made a slew of amateur films.
He finally hit jackpot when we created Star Wars in 1977. It was the start of the worldwide pop culture phenomena, giving George a lifetime income of over $20 billion. He savors his huge net worth of $8 billion, a huge portion of this was from his earnings from the Star Wars universe. The filmmaker, who is also the creator of the Indiana Jones franchise, also makes sure to help other people. He reserves a part of his earnings to go to his non-profit organization assisting schools to provide educational materials on various media platforms. With the franchises' massive success, George is undoubtedly one of the biggest and most successful film creators in the world.
OPRAH WINFREY, NET WORTH-$2.6 BILLION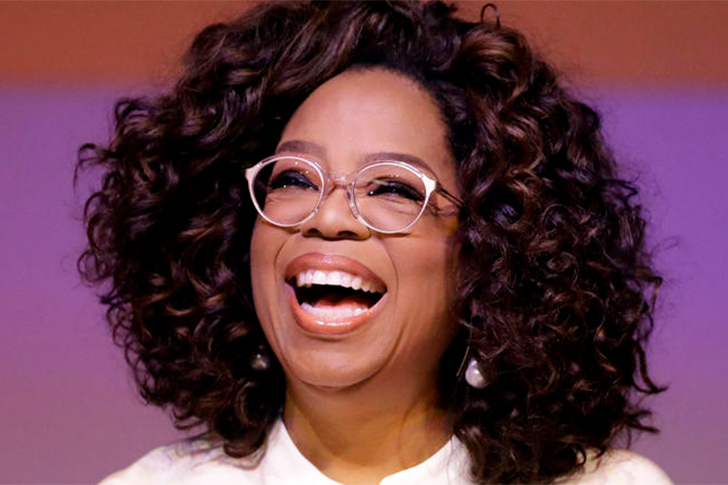 Oprah Winfrey has gone a long way in her career as a successful self-made woman. Many know that the award-winning host came from a poor family but this did not stop her from being the successful host, philanthropist, and business mogul she is now. Oprah received national fame when she began hosting her self-titled talk show The Oprah Winfrey Show at 32 years old. She was able to turn this show into a successful media company before it aired its final show in 2011.
Oprah would then go on to expand her business empire, with her $2.6 billion net worth backing her up. With this big amount, she probably didn't need business loans offered by banks. She put her money in launching the Oprah Magazine, making it one of the top women's magazines in the United States. The billionaire also launched her own cable channel, became an investor of health and wellness company Weight Watchers, and has made partnerships with big brands such as Apple. With her billions sitting in her bank accounts and investments, she will probably never have financial problems again.
SIMON COWELL, NET WORTH – $600 MILLION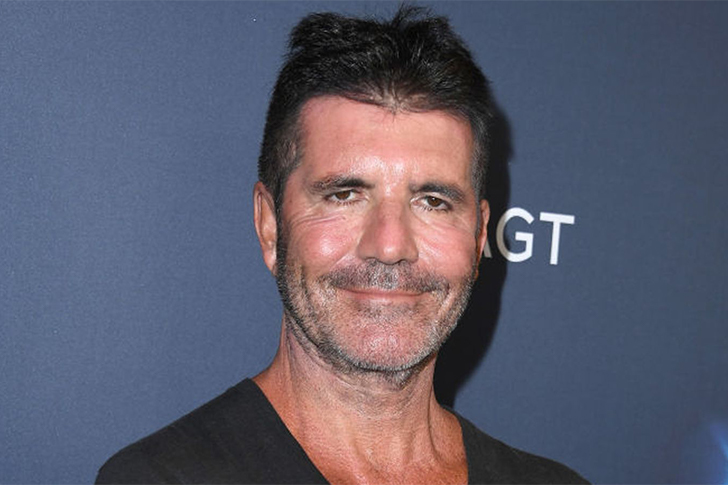 Many fans of hit reality singing shows will know Simon Cowell's combined trademark of wit, harsh, and sarcastic comments. However, he has earned the right to judge in these prestigious shows thanks to his success as a judge record executive and businessman.
Simon's love for music was a factor in why he dropped out of college and pursued his passion. He hopped from one job to another, before finally being hired as a talent scouting consultant. This was the start of his stint as a judge in the reality show Pop Idol. As a budding businessman, Simon was able to make wise money management strategies and founded Syco Entertainment in 2002. He further cemented his name in the music industry as a producer of Got Talent franchise and The X Factor, which gained international fame. Simon currently has a whopping net worth of $600 million, coming from his multi-million media company.
WILL SMITH, NET WORTH – $350 MILLION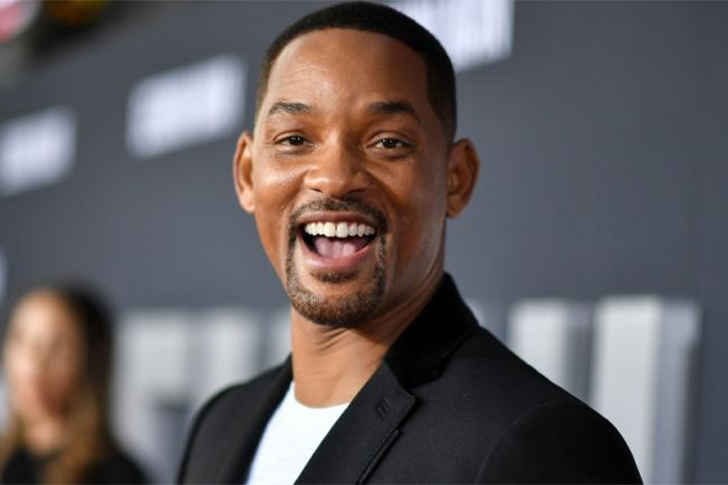 A quick background of Will Smith's fruitful movie career and business ventures will give away the idea that he is worth multi-millions. The celebrity is a known rapper and award-winning actor. He rose to fame for his TV role in The Fresh Prince of Bel-Air in 1990 then eventually bagged numerous roles on the big screen, including Pursuit to Happiness and Bad Boys. One of his popular movies was Men In Black in 2012 where he reportedly took home $100 million as his salary. Aside from massive mansions in Calabasas and Hawaii, Will has also made investments in a luxury car collection. He owns five supercars and had a $2.5 million worth motorhome made for his collection.
However, even when he already has multi-millions in his pockets, Will is not someone who earns money just for his own benefit. He and his wife Jada Smith put up The Will and Jada Smith Family Foundation where they take a portion of their earnings to donate to charity drives that they support.
BERNARD ARNAULT, NET WORTH-$153.9 BILLION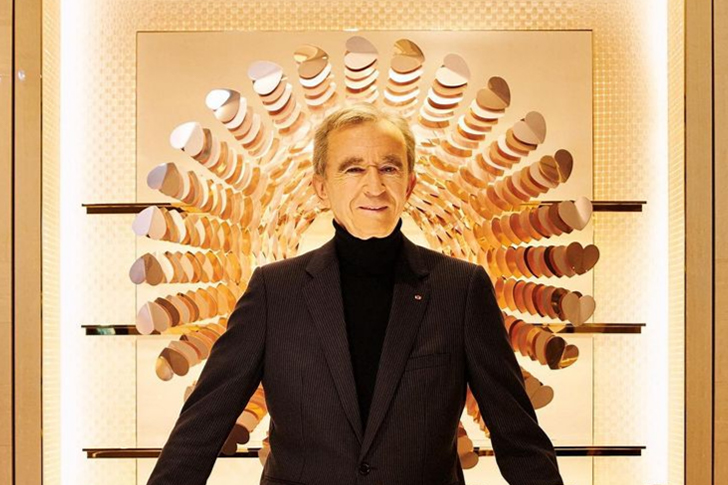 Bernard Arnault was built with the mind of a sharp investor. This made him one of the richest men in the world, holding the biggest chain of luxury brands. The biggest decision he made was when he set aside $15 million of his investment money to buy a textile company that carries the fashion brand Christian Dior. He saw potential from the brand that was nearing bankruptcy and eventually turned it into one of the biggest fashion names in the world. He also made huge investments for LVMH, the fashion giant that houses many luxurious brands today including Louis Vuitton, Marc Jacobs, and Givenchy.
With all of his business ventures, he was able to amass a whopping $153.9 billion as net worth, making him the third richest man in the world. Despite this, Bernard believes one should not look at profitability first to achieve success. Doing well in the job while maintaining happiness should come first, and the monetary rewards will soon follow.
LARRY ELLISON, NET WORTH – $75.2 BILLION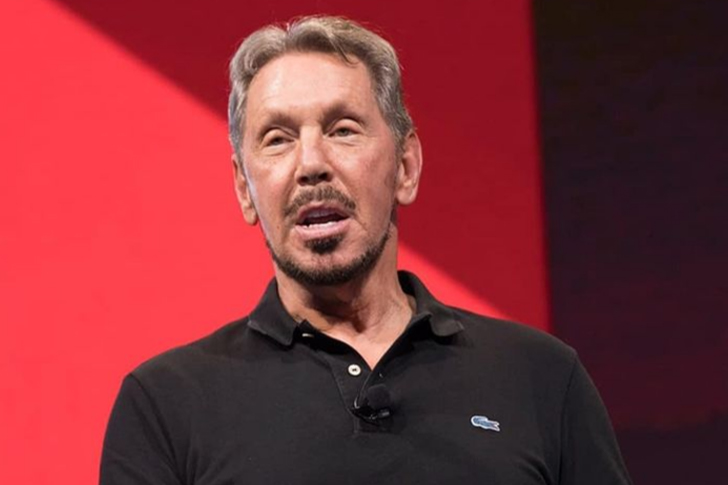 Next on our billionaire's list is Oracle CEO, Larry Ellison. The man has built a massive wealth from several investments involving technology but it was not an overnight feat. As a child, the tech titan lived in the Bronx, dropped out of college, and transferred to California before jumping from one job to the other. It was in 1977 when Larry made his biggest move to jumpstart cashing in millions. As a programmer, he co-founded a software development company that would then develop to be the Oracle database. Larry's road to becoming a billionaire was not fast just like the timeline of his contemporary and pal Elon Musk. He only reached billionaire status at 49 years old.
Today, Larry brings in billions as the founder of Oracle, with $180 billion in sales over the years. In 2018, he accepted the role as one of Tesla's board of directors, which definitely will add more cash to his growing fortune. Currently, he has a $75.2 billion net worth. Larry is not one to keep his money sitting in his bank. He put much of his fortune into various luxury purchases, not minding his credit cards and outstanding balances. This includes luxury cars, lavish mansions, and even the whole Hawaiian island of Lanai where is already based.
SALMA HAYEK, NET WORTH – $200 MILLION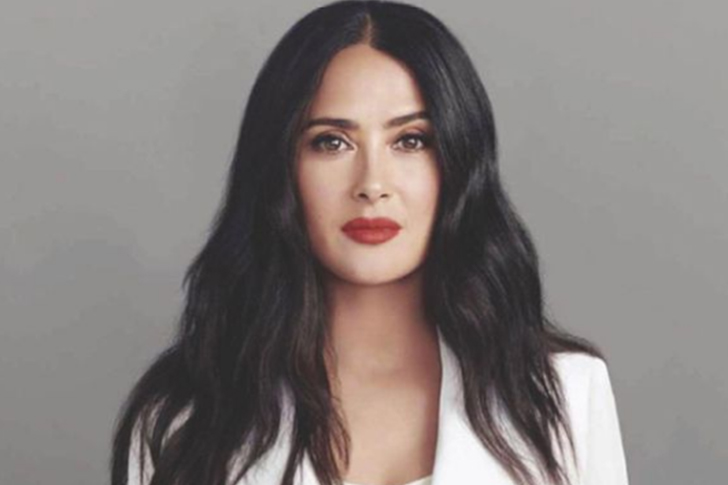 Salma Hayek was born to an ultra-rich family in Mexico. Her parents are well-off, being owners of businesses with political posts to boot. However, despite having enough wealth from her parents, Salma still wanted to prove that she can pay her own electricity bills and rent as she grows up. She tried her luck in California to become an actress, even when she was struggling with dyslexia. She became an actress and rose to fame for her role in Teresa. As an active actress since the early '90s, she has an overall net worth of $200 million. Her multi-millions fall short with her husband's wealth. Salma is married to Francois Henri Pinault, a billionaire who has a net worth of $44 billion.
Amidst her husband's fortune, Salma stands on her own. The actress surely set aside an ample amount of investment money when she put up her own production company named Ventanarosa in 2000. Apart from this, she capitalizes on her beauty and influence as she continues to bring home a huge amount of cash with her beauty endorsements.
JANET JACKSON & WISSAM AL MANA, NET WORTH – $1.2 BILLION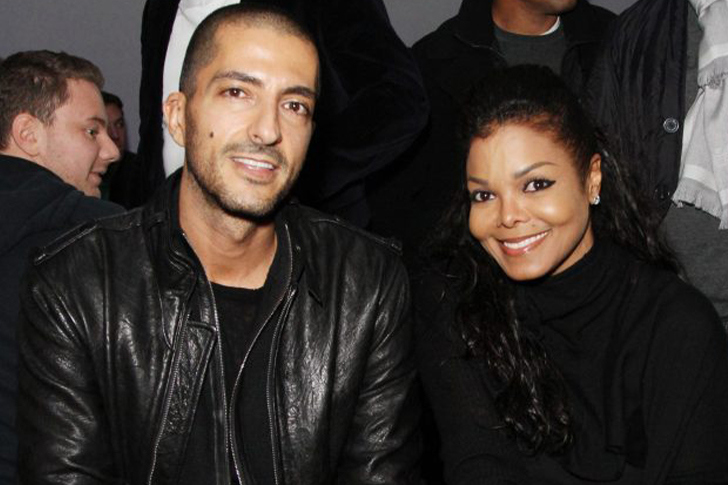 Janet Jackson is one of the '60s pop superstars since she signed a record deal with Motown. Her fame from that era transcended through time as she continues to be a high-flying singer up to this day. The artist has a net worth of $190 million. She got her wealth from all of her tours, income from her own record label Rhythm Nation, and movies. Meanwhile, Janet's former husband Wissam Al Mana is one of the popular business magnates in the Middle East. His family holds a variety of real estate, automotive, construction, and media companies sprawled in the Gulf region. He has a net worth of $1 billion.
Janet and Wissam got married in 2012 in a luxury ceremony. In 2017, the couple announced their separation. Their marriage has not been finalized yet, which makes them still a legally married couple. Their lawyers are definitely working on their child custody and an amicable financial settlement from their joint net worth of approximately $1.2 billion.
HOLLY VALANCE & NICK CANDY, NET WORTH – $1.12 BILLION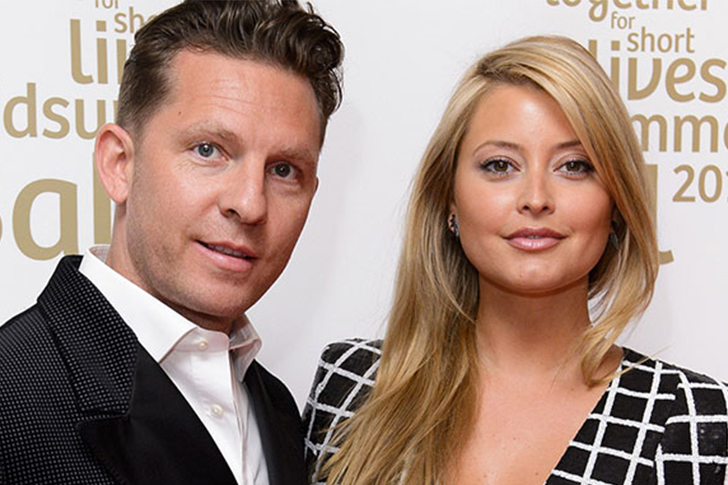 Holly Valance and Nick Candy have been married since 2012. She is an Australian model and actress who has appeared in Prison Break and Taken. Although she has not reached the degree of superstardom as an actress, Holly has worked on projects and has businesses that helped her gain a $20 million net worth. Meanwhile, Nick is a luxury property tycoon. He has a $1.1 billion net worth, which came from his multiple businesses with brother Christian Candy.
Nick faced a $2.7 billion legal court battle involving his Hyde Park penthouse in 2019. A year after, he also fought a $240 million battle with a business partner. Being the supportive wife that she is, Holly has been by his side during the arduous legal battles. Despite the millions that may have escaped the couple's fat bank account, this does not make a dent from their whopping combined net worth of $1.12 billion. Their only child, Luka, will surely have guaranteed wealth in the future and will no longer have to think of student loans and debts when she enters college.
IVANKA TRUMP & JARED KUSHNER, NET WORTH – $1.6 BILLION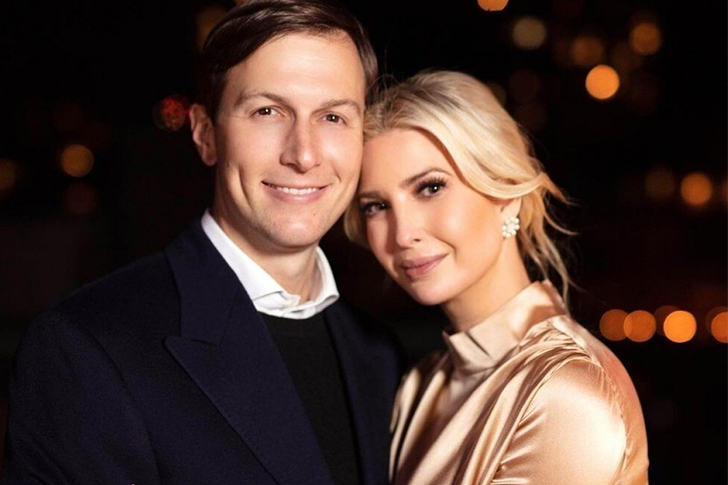 Ivanka Trump and Jared Kushner were living a normal multi-millionaire life before Donald Trump's presidency. She has a net worth of $800 million, which came from her salaries in the Trump Organization. Before holding a public post, Ivanka was able to work for large companies, and eventually launched her Ivanka brand.
Jared has a similar net worth to his wife. His wealth is pegged at $800 million, the majority of which was from his real-estate businesses. His wealth may have also increased when he joined the Trump administration together with Ivanka. According to reports, although the two did not accept their salaries from the White House, they benefited millions from other businesses, resulting in a joint net worth of $1.6 billion. The two recently pulled out their investment money and bought land in the exclusive private island Indian Creek, located in Miami. The land was purchased with a whopping $30 million.
TIGER WOODS & LINDSEY VONN, NET WORTH – $812 MILLION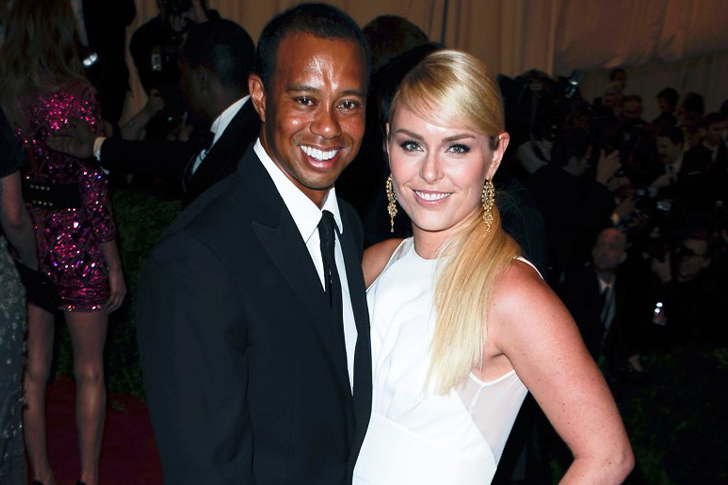 Tiger Woods and Lindsey Vonn have made a name for themselves from their respective sports career. Tiger Woods is a legendary golfer, who is regarded as one of the best in the world. He has a net worth of $800 million, which came from his income under the TGR—Tiger Woods Ventures that is engaged in multiple businesses. With his wealth, he is not only known as a professional golfer but also an entrepreneur, investments enthusiast, and philanthropist.
Meanwhile, Lindsey has her fair share of fame and fortune. She is an Alpine skier and a three-time Olympic medalist. The athlete also bagged four overall World Cup championships and many other titles. However, her injuries forced her to retire in 2019. Although she no longer plays professionally, Lindsey still earns millions thanks to the fame she has acquired through the years of playing the sports. Her fame gave her numerous endorsement deals, which adds to her $12 million net worth. Although her income falls behind Tiger's wealth, it is still a big contribution when combined.
JAMI GERTZ, NET WORTH – $3 BILLION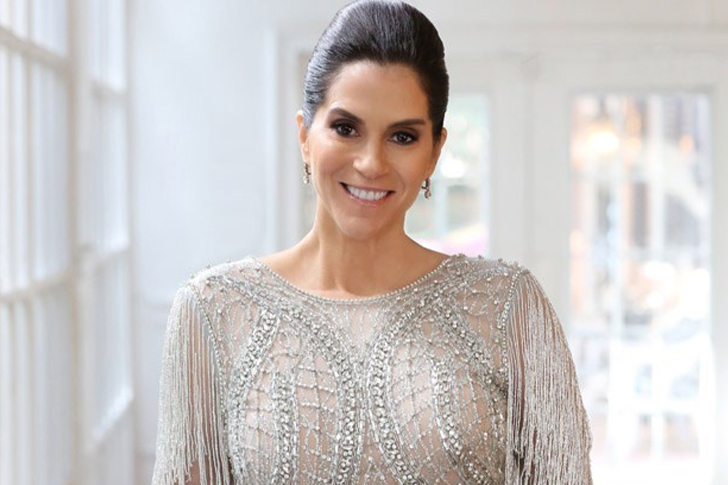 Facts of Life actress Jami Gertz enjoys a net worth of $3 billion which she shares from husband Tony Ressler, who is a venture capitalist and private equity tycoon. Although her television and movie roles and endorsement deals only gave her multi-million cash in her bank accounts, a big push of the actress's value came after marrying the known financier. Tony may have served as Jami's financial advisor on all of her Hollywood career income.
She also jumped into the business, thanks to the influence of her husband, as they started their part ownership of the Atlanta Hawks NBA team. The two also invested in real estate, purchasing exclusive mansions in Malibu and Beverly Hills. Amidst their fortune, the billionaire couple is known to be a generous pair. They do philanthropic works for The Painted Turtle Camp, a charity for children with chronic illnesses.
PAUL MCCARTNEY, NET WORTH – $1.2 BILLION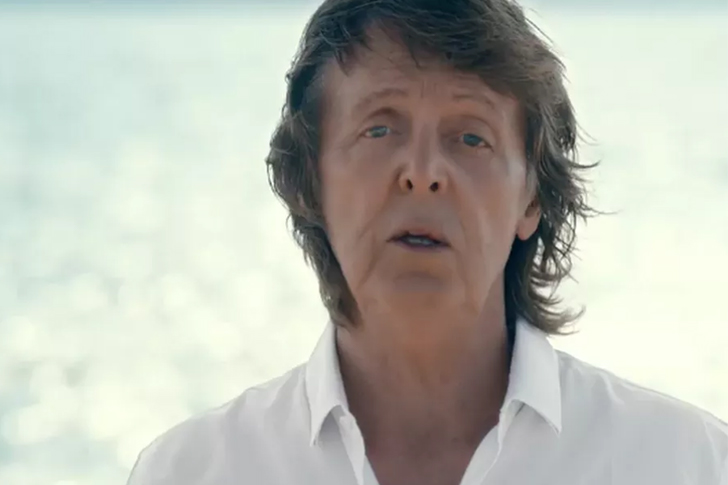 Every Beatles member has accumulated a large sum of wealth for their international fame. Paul McCartney, the British band's co-lead vocalist and bassist, is still savoring the fortune that he and his fellow bandmates have earned from their phenomenal music. Now at 78 years old, Paul earns over $70 million per year from his income-generating performances, songwriting, and investments.
Even when the band has long been disbanded, Paul still rakes in cash under his name thanks to his 50 years in the music industry. He has gained a massive wealth of $1.2 billion net worth, the majority of which come from his publishing copyrights, song royalties, performances, and a long list of real estate portfolios. Paul can live anywhere he wants because of his impressive properties. He owns properties in the United Kingdom and the United States, including a townhouse and penthouse in New York, a home in East Hampton, Beverly Hills, Tucson, East Sussex, London, and Scotland.
SLAVICA ECCLESTONE, NET WORTH – $1.2 BILLION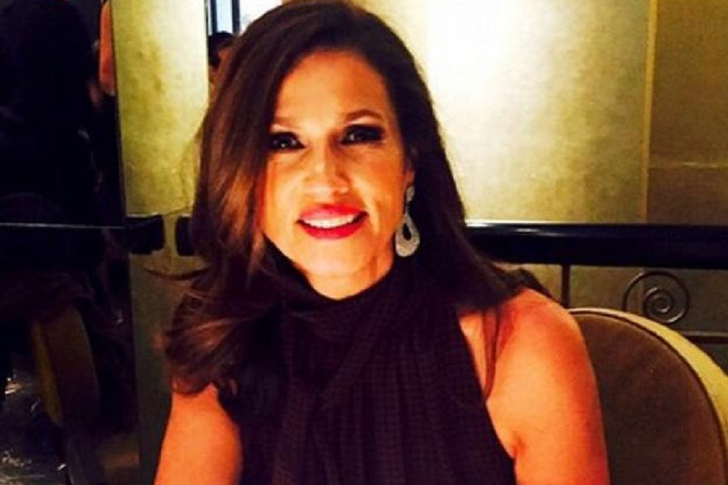 Croatian model Slavica Ecclestone has earned her $1.2 billion net worth soon after she separated from her ex-husband and Formula One owner Bernie Ecclestone.  The model walked away from her failed marriage with $1.2 billion, a settlement that was dubbed as one of the most expensive legal separations of all time. She may have enjoyed the money to secure her future all to herself, as their two daughters Tamara and Petra were already adults when they filed for separation.
However, there is a catch. Slavica is obliged to give her ex-husband $100 million per year as part of their agreement. The unusual settlement stemmed from the former couple's financial arrangement in the 1990s when the businessman transferred all his assets to the former model due to a health condition. With all the money she has and the obligations she has to give to Ecclestone, Slavica probably hired a financial advisor to oversee her expenses.
DAVID COPPERFIELD, NET WORTH – $1 BILLION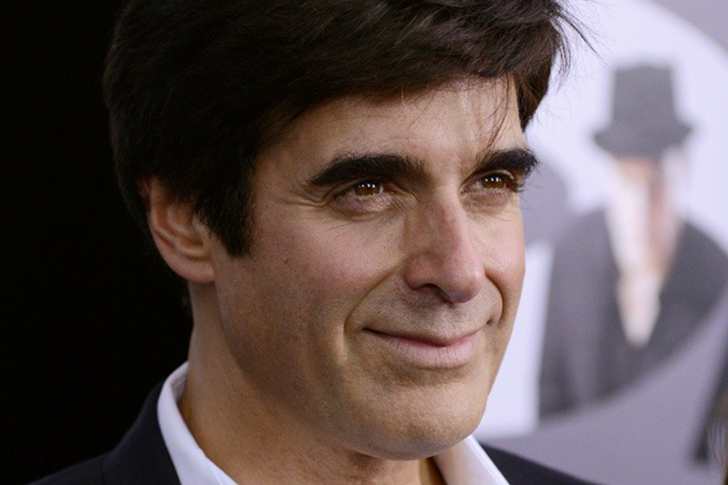 Being the richest magician on the planet, it does not come as a surprise that David Copperfield already earned his first billion.  With a career spanning four decades, he definitely had generated millions of fortunes. David has an estimated annual salary of $60 million per year, all under his $1 billion net worth. Aside from being a magician, he also juggles various roles such as producer, businessman, philanthropist, and magic memorabilia collector. David also made investments in real estate. The world-renowned magician owns various properties, including 11 islands in the Bahamas and mansions in New York City and Nevada.
However, the magician had to give a huge sum of money to pay his attorney when he was involved in various allegation cases, to which he was already cleared. We're glad that he was able to settle these matters without it leading to bankruptcy.
JERRY SEINFELD, NET WORTH – $950 MILLION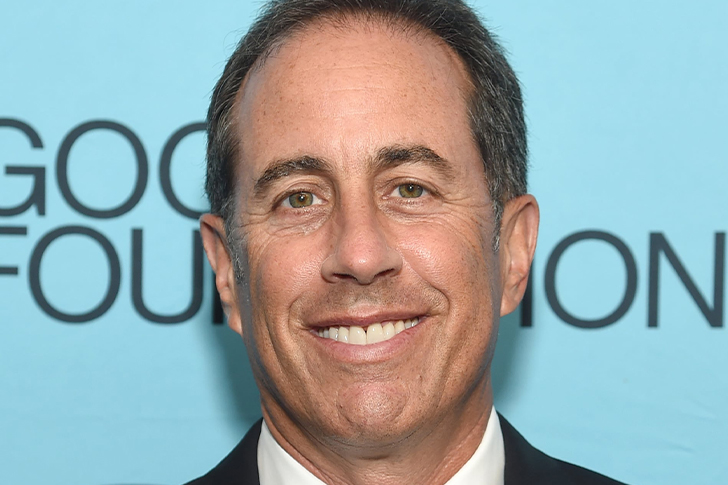 Jerry Seinfeld may seem like one of the humbler and more low-key personalities in Hollywood, but this talented comedian is currently the richest comedian in the industry. There's no punchline to the near-billion he has managed to accumulate over the years. As with most self-made men, his fortune didn't come overnight. In fact, Jerry spent his first fifteen years in the industry as a stand-up comedian before he came up with the pilot for the highly-successful sitcom Seinfeld.
Together with Larry David, the so-called "show about nothing" stayed on the air for nine years and accounts for the majority of the comedian's wealth. In fact, during the show's final season, he was making $1 million for every episode. That's on top of the royalties he receives, the money from his books, endorsement deals, and his personal investments. We haven't even counted the deal he's cut with Netflix for future collaborations!
P. DIDDY, NET WORTH – $740 MILLION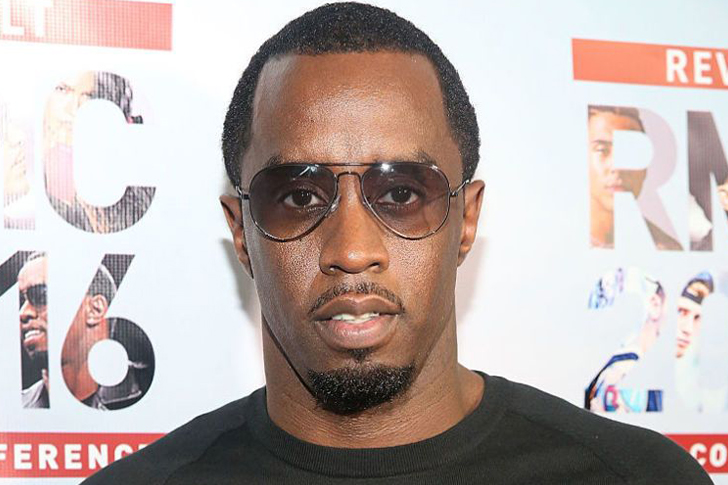 The music industry is a very lucrative one, but only a few can really create a legacy they can be proud of. When it comes to hip-hop music, P. Diddy is among the heavyweights. His name alone is legendary, despite the fact that he has had a number of monikers throughout the years. His big personality can only be equaled by the success he has achieved over the years, from multi-platinum albums to his many lucrative businesses. Did we mention he's even managed to receive his doctorate degree from Howard University on top of everything else he does?
Over the years, he has invested in his own clothing line called Sean John. He is also at the helm of Combs Enterprises, which is an umbrella company for his businesses. Ever the prolific entrepreneur, he even has equity stakes in TV networks.
JACQUELINE GOLD, NET WORTH – £470 MILLION (ESTIMATED $655 MILLION)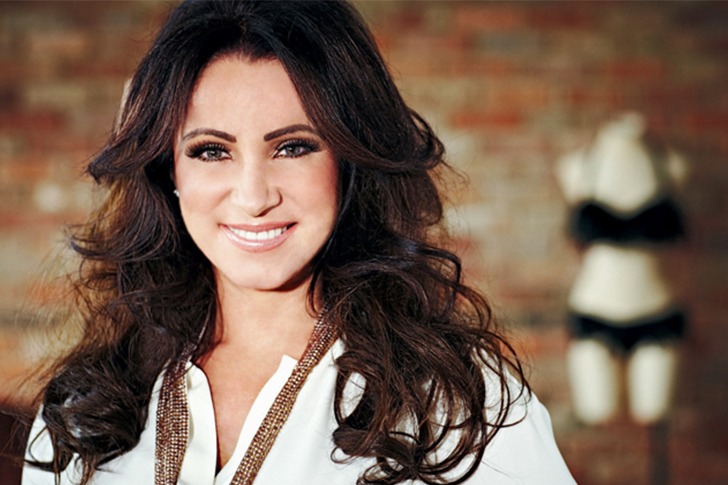 Jacqueline Gold is a well-known British businesswoman. She is the Chief Executive of Gold Group International, Knickerbox, and Ann Summers. As of this writing, she is ranked as the 16th richest woman in the whole of Great Britain. While she did come from quite a privileged background, being the daughter of Beryl Hunt and businessman David Gold, she experienced her fair share of hard work. Even from a young age, she's always had a keen nose for business and even asked her father to help her gain work experience. Her first job earned at Ann Summers earned her £45 a week, which was much less than what the tea lady made.
Instead of getting discouraged, however, it only bolstered her passion for business. She started by "cleaning up" Ann Summers' image, catering its products more toward women instead of men. Jacqueline's hard work and investment planning turned Ann Summers into the multi-pound company it is today.
HERB ALPERT, NET WORTH – $850 MILLION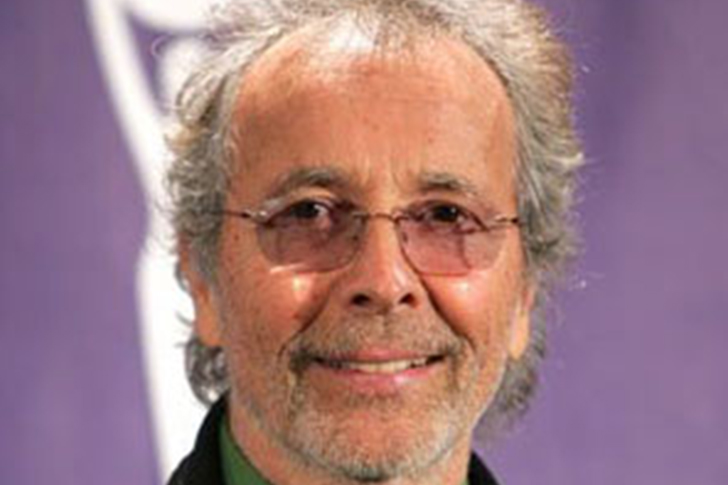 Looking back at Herb Alpert's childhood, it almost seems as if the multi-talented trumpeter was set for success. He was born in East Los Angeles and raised by Jewish immigrant parents who came from Ukraine and Romania. Their family had always been musically-inclined; his father was a skilled mandolin player, his mother had been violin teacher, and his older brother was adept with the drums. In fact, after graduating high school, he joined the army and often performed during military ceremonies. After his service, he went straight into the entertainment business.
While Herb, who is also known as Tito Alpert, received credit as an actor, his heart was set on pursuing music. Well, it certainly didn't fail him. Throughout his career as a musician, he has had five number one albums, and multiple recordings reaching platinum status. He is also the only musician to have topped the Billboard Hot 100 pop chart as a vocalist and instrumentalist.
DR. DRE, NET WORTH – $800 MILLION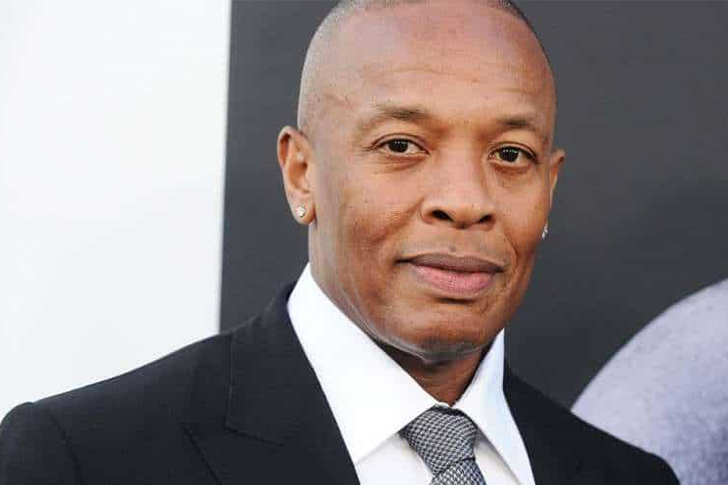 Dr. Dre is nearly synonymous with hip-hop music, considering all of the contributions he has made to it. The rapper, producer, and record executive has had an illustrious career, which he has since incorporated into his business ventures as well. As you might already know, he is the head honcho of Aftermath Entertainment and Beats Electronics. He was also a former co-owner of the infamous Death Row Records. Not bad for someone who started his career in the underground scene. Since then, he has been given credit for helping popularize West Coast G-Funk, which is still widely popular today.
Aside from having sold millions of albums worldwide, Dr. Dre is also a prolific businessman. His collaborations over the years have been very lucrative, including creating an exclusive laptop with HP, selling the Beats brand to Apple, and even scoring endorsements for Chrysler and Coors Light.
CELINE DION, NET WORTH – $800 MILLION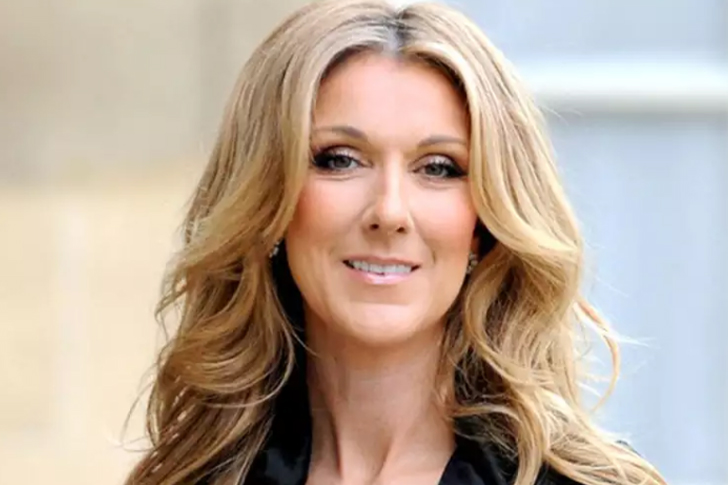 Whenever she speaks of her childhood, Celine Dion always remembers the experience fondly. Their family went through poverty, but no one can say they were unhappy. Perhaps it is this that served as inspiration for this Quebec-born chanteuse to persevere and reach the kind of success she has achieved today. She is one of the world's most powerful and skilled vocalists. Even at present, Celine also remains the best-selling Canadian artist of all time. She has sold over 200 million records worldwide.
Celine is also one of the few English-speaking recording artists who has performed songs in multiple languages. The singer has done recordings in Mandarin Chinese, Latin, Spanish, German, and Japanese. No wonder she's amassed quite the fortune throughout the years—she is fearless and always pushes the limit of her own skill. Such a degree of effort is always rewarded with greatness.
JAMES PATTERSON, NET WORTH – $800 MILLION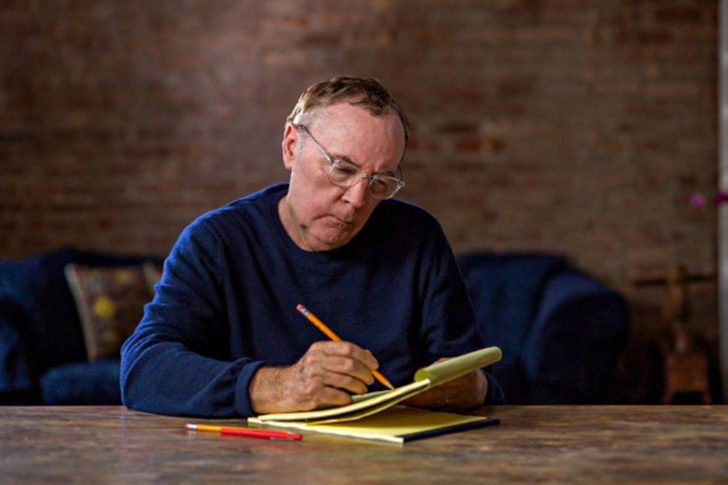 Words can be very powerful. It can create worlds, inspire revolutions, and in this case, change one man's life forever. James Patterson was born in New York back in 1947. He had humble roots and came from a working-class family. Nonetheless, he worked hard early on and graduated summa cum laude with a degree in English from Vanderbilt University. Funnily enough, he didn't dive into writing right away. He spent a few years as an advertising executive before retiring in 1996. This was when he found enough time to go back to his first love: writing.
As they say, it is never too late to start writing one's story and for James, it paid off big. His first novel was The Thomas Berryman Number, which was published in 1976. Since then, he has written 147 novels and had over 114 New York Times Best Sellers.
JIM DAVIS, NET WORTH – $800 MILLION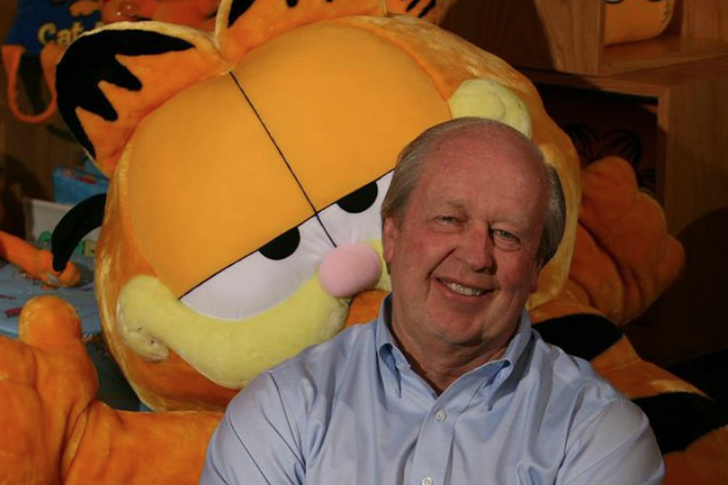 Choose a job you love and you will never work a day in your life. While not all of us have this luxury, it's always inspiring to see those who have managed to turn their passions into lucrative careers. Just take a look at iconic cartoonist, Jim Davis. He is the man behind the famous Garfield character and the U.S. Acres (aka Orson's Farm) comic strips. First published back in 1978, Garfield remains one of the most syndicated—helping Jim earn millions in the process.
You might be surprised to know that even at present, he continues to personally work on the comics. In fact, in 2011, he hopped aboard the digital animation trend and began drawing his work using a graphics tablet. We're sure fans of his work, both young and old, appreciate his investment in modernizing the beloved character.
TYLER PERRY, NET WORTH – $1 BILLION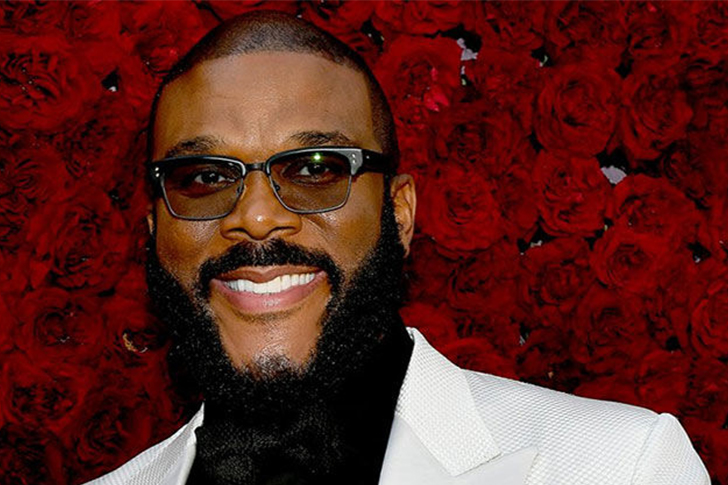 What does it take to be the highest-paid man in entertainment? Well, Tyler Perry would know a thing or two about that. After all, between the years of 2010 and 2011, he managed to earn $130 million through his work alone. The actor, director, screenwriter, and producer has his hands in many different projects. His unique perspective and way of telling stories have captured audiences worldwide. In fact, many of his self-written stage-plays have also been adapted into films. A genius? We like to think so, too.
He was at his most prolific during the 1990s and early 2000s. It was during this period that he also created a number of TV shows, including Tyler Perry's House of Payne. Thanks to great investment planning, he has also received the distinction of being the first African-American to own a major film studio.
JAMES CAMERON, NET WORTH – $700 MILLION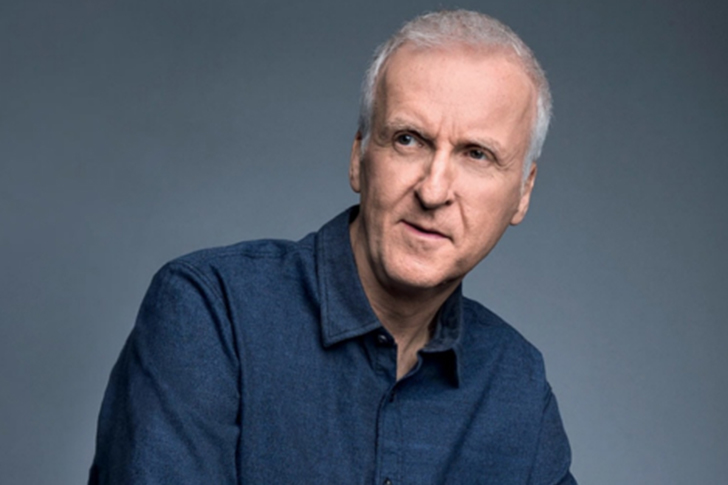 We're willing to bet that James Cameron directed some of your most favorite movies. After all, his golden touch and brilliant mind have produced some of the industry's biggest blockbusters. This includes the likes of Titanic, Aliens, The Terminator Franchise, and Avatar. Over time, he has also co-founded a number of production companies, including Earthship Productions, Lightstorm Entertainment, and Digital Domain. James also gets credit for being part of the National Geographic team as a sea explorer.
He has contributed much to scientific research outside of his work in Hollywood. His documentaries Ghosts of the Abyss and Aliens of the Deep have helped shed light on some of the marine mysteries that have intrigued mankind over the years. Not a bad hobby for this extraordinary millionaire. Did we mention he was also the first person to do a solo descent to the Mariana Trench?
MATT STONE, NET WORTH – $700 MILLION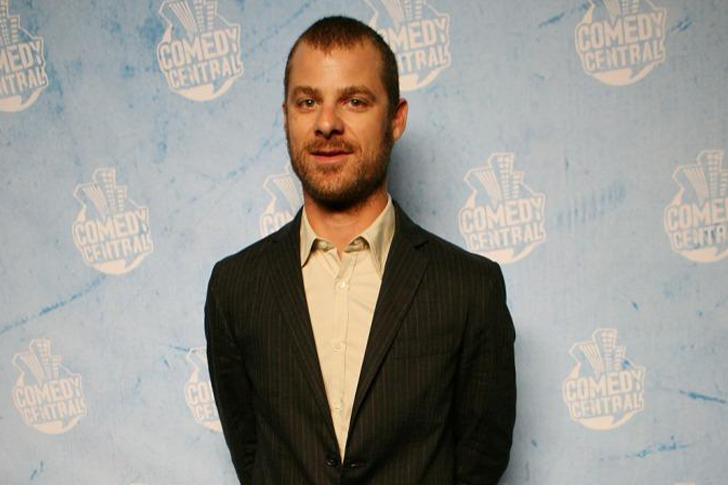 He may not be a familiar face to you, but Matt Stone is one of the industry's creative powerhouses. He is the co-creator of South Park and also co-developed The Book of Mormon with Trey Parker. Matt has held a number of jobs throughout the years, including being an actor, writer, animator, composer, and producer. If you've ever doubted pursuing your childhood dream, just look to this guy for some inspiration. After all, his interest in music and film started when he was just a child. Look at where that got him!
In 2013, Matt established the film production company Important Studios. This was inspired by the likes of DreamWorks and Lucasfilm. The majority of the funding for it came from his most recent works (South Park and The Book of Mormon), but he also received investment money from the Raine Group.
YOKO ONO, NET WORTH – $600 MILLION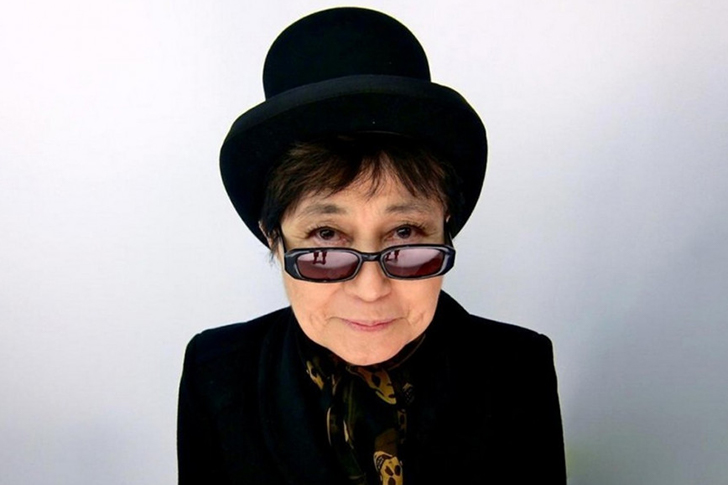 Yoko Ono might be better known as the late John Lennon's other half, but she is also well-accomplished as an individual. Yoko is an artist, singer-songwriter, and peace activist. She has done performances in both English and Japanese, as well as dabbled in filmmaking. While she did inherit a significant fortune from her husband's estate, Yoko has also earned quite a lot through her own work. She has done concerts, released albums and singles, as well as compilations.
It must also be noted that she is a noted filmmaker and actress. Yoko has also published work as an author. She continues to have a degree of impact on this generation and has been described by many in the press as being one of a kind with a strong individualism. Today, she continues John's advocacies by providing scholarships to talented musicians in the United States.
HOWARD STERN, NET WORTH – $645 MILLION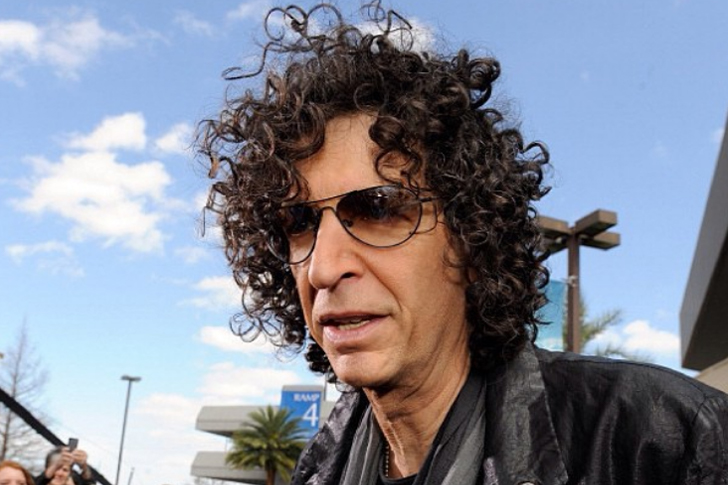 He may be self-described as "King of All Media" but it is a distinction that he certainly deserves. The radio and TV personality has also ventured into doing comedy and even writing over the years. His famed radio show still attracts millions of listeners and for it, he has also won numerous accolades. To mention a few, he has been given Billboard's Nationally Syndicated Air Personality of the Year eight times in a row!
Sure, he has had quite the colorful past but all of that led to the career he has now. All things considered, he even turned the experiences he has had over the years into a moneymaker. Just check out his book Private Parts, which was published in 1993. It took him six months to write the memoir and it ended up selling 1.1 million copies since publication. A worthy investment, if you ask us.
CANDY SPELLING, NET WORTH – $600 MILLION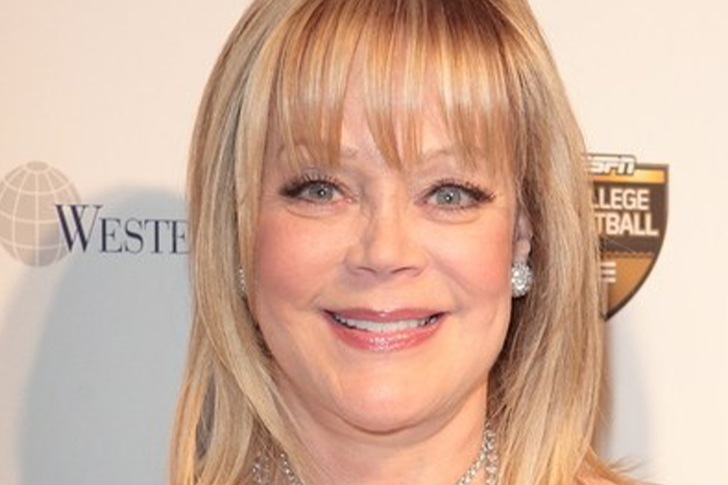 Carole Gene Spelling, better known as Candy Spelling, is a renowned theater producer, author, and philanthropist. As some might know, she was also married to Aaron Spelling and is actress Tori Spelling's mother. While she may not have gone into acting, she did flex her creativity through writing. Her autobiography, Stories from Candyland, which was published in 2009 topped The New York Times bestseller list for two whole weeks.
Since then, she has continued to write for publications such as The Huffington Post and TMZ. In 2014, she published Candy at Last back in 2014. She began working on Broadway productions in 2010, starting with Promises, Promises. This was followed by How to Succeed in Business Without Really Trying. Both plays were massive successes. Aside from having excellent money management, she is also a very generous philanthropist who regularly gives to the American Humane Society.
DOLLY PARTON, NET WORTH—$500 MILLION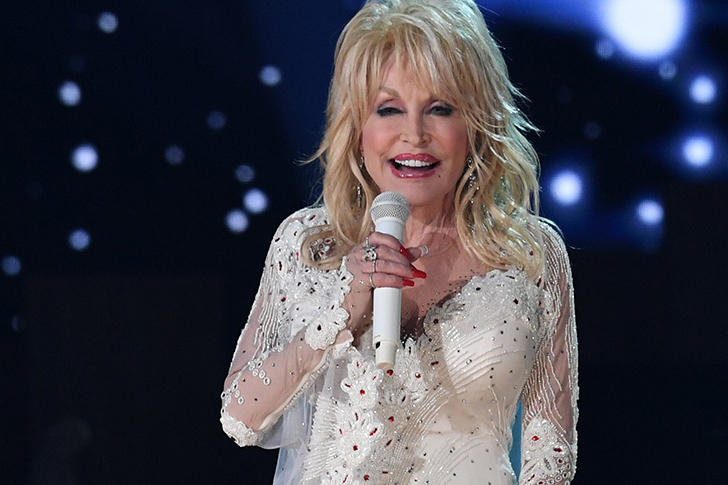 Pioneering the music revolution between country and pop music, Dolly Rebecca Parton is easily a jack of all trades. Other than her hit music career, she's known for various appearances in hit movies such as Christmas on the Square, Steel Magnolias, and 9 to 5. Despite being considered as one of the richest celebrities in her field, she wasn't born with a silver spoon. Coming from a poor farming family of 12, her being the fourth, she had a difficult childhood, to some degree.
Dolly eventually made her own fortune when she started her music career with country star Porter Wagoner, but they broke off, so she went on a solo career which really brought her rise to fame. Dolly gave the world some color with her multi-platinum award albums such as Hello, I'm Dolly, Here You Come Again, and Trio just to name a few. With her major success, it's no wonder how she's amassed a $500 million net worth, making her one legendary music icon.
JIMMY BUFFETT, NET WORTH—$600 MILLION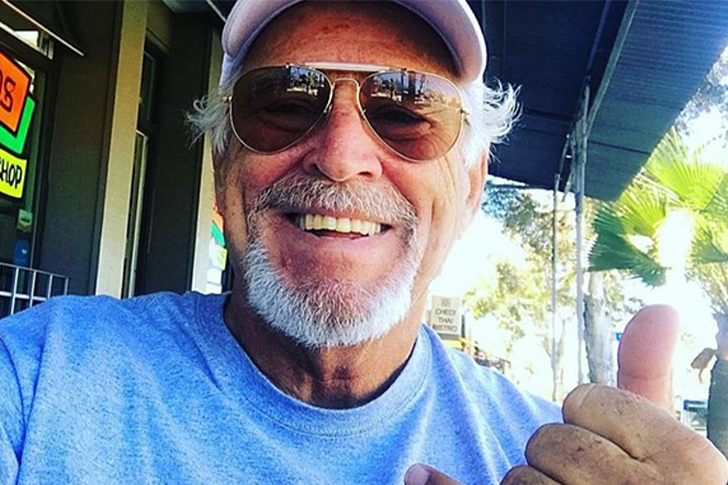 There really is no price big enough to compensate for the joys singers give to the world since you can't put a just price on talent such as Jimmy Buffett's. Born as James William Buffet, the American singer-songwriter and musician could credit his rise to stardom to his passion for music. Notably known for his "island escapism" lifestyle woven into his songs, Jimmy gave the world hit classics such as Cheeseburger in Paradise, A Pirate Looks at Forty, and Why Don't We Get Drunk.
The musician boasts a whopping $600 million net worth generated from the highly successful singing career he's built-up for over five decades. Since he's best known for his songs being inspired from the island life, Jimmy regularly visits the Caribbean Island of Saint Barts. Other than enjoying a tropical getaway, he's still very much active in the music career and he's simply gathering more material for his next big hit.
JULIO IGLESIAS, NET WORTH—$600 MILLION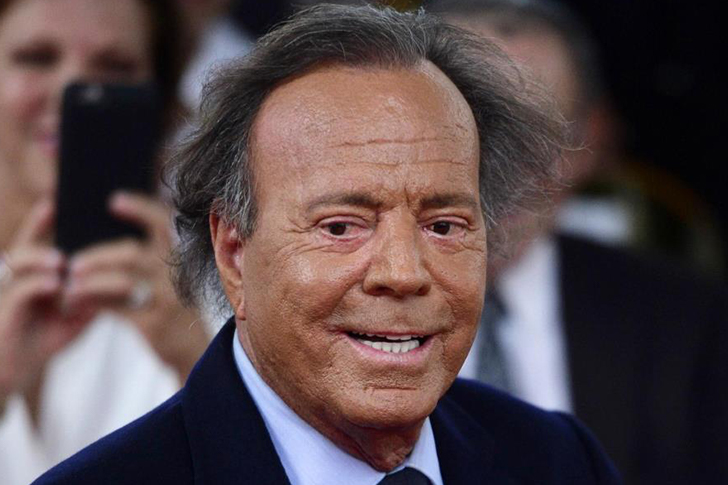 With over 80 albums recorded and approximately 300 million copies internationally, Julio Iglesias is on a different degree of amazing when it comes to his craft. Born from a Spanish household as Julio Jose Iglesias de la Cueva, the Spanish singer and songwriter would go on to become one of the most prolific artists of his time. Despite being highly successful in the field of music, it wasn't all smooth sailing for the Spanish singer.
Before finding his passion and flame for music, he was a promising football star as a goalkeeper for Real Madrid Castilla, Segunda Division. This career as an athlete was cut short however when a critical car accident left him unable to walk for two long years. However, it seems like this was a blessing in disguise since it was in the hospital when he first picked up a guitar to exercise his fingers that he found out that he had a knack for music. Giving the world Hey!, Tango, and El Amor, Julio would go and spend six successful decades dedicating his life to singing.
MATT GROENING, NET WORTH—$600 MILLION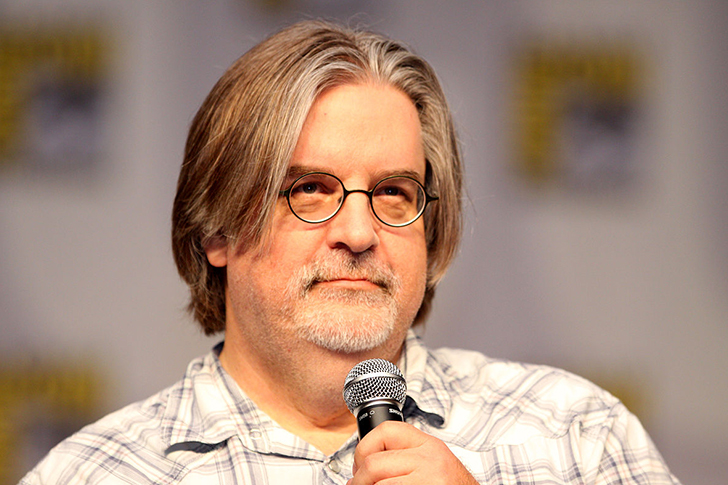 Making the whole world laugh seems to be Matt Groening's specialty since he's considered to be one of the best animators and authors in TV history. Best known as the creator of the hit American animated classic The Simpsons, Futurama, and Disenchantment, Matthew Abram Groening has been in love with cartoons ever since 101 Dalmatians. This passion for cartoons would soon carry him into the professional degree of animating which kickstarted his rise to fame and wealth.
Originally wanting to be a writer, the then-23-year-old Matt moved into Los Angeles where he started working at restaurants, record stores, and nursing homes to get by. It was within these years that Matt started writing the comic that would catch the attention of Hollywood writer-producers to bring him on board on the show The Simpsons. Ever since then the rest was history and from working odd-jobs to boasting a net worth of $600 million, Matt has made the world a happier and funnier place.
RUSH LIMBAUGH, NET WORTH—$600 MILLION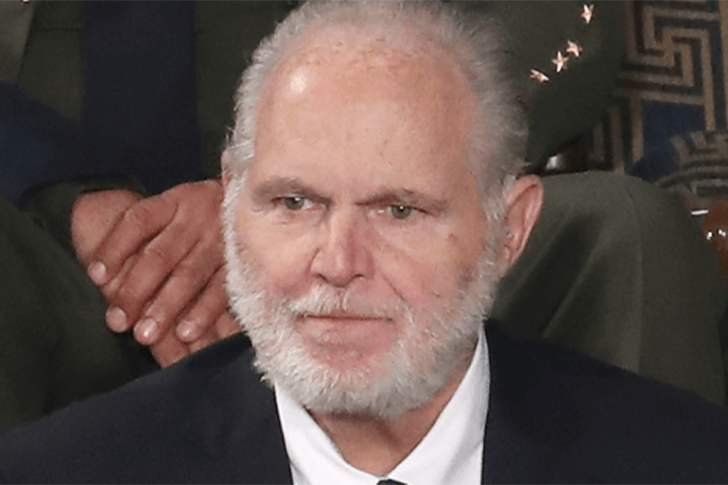 Who could ever forget the national radio host of The Rush Limbaugh Show, Rush Hudson Limbaugh III, and his insightful takes on controversial topics? Throughout his promising career as one of the highest-paid TV-radio personalities in the world, Rush has been in countless hot waters that he quickly turned into profit. At the very peak of his career, Rush earned an approximate $85 million annually which makes his $600 million net worth unquestionable. His success could be given credit to his intriguing persona whenever he's on the mic since he seemingly never runs out of words.
From being a radio host in KMBZ-AM, KFBK-AM, WABC-AM, and his very own Rush Limbaugh Show, the nation's host had an inviting aura around him and he knew how to use it. His reign in the radio industry would be put to a stop during his unfortunate battle with a health issue. However, he did leave a legacy of making radio a venue of free speech and expression.
SHAH RUKH KHAN, NET WORTH—$600 MILLION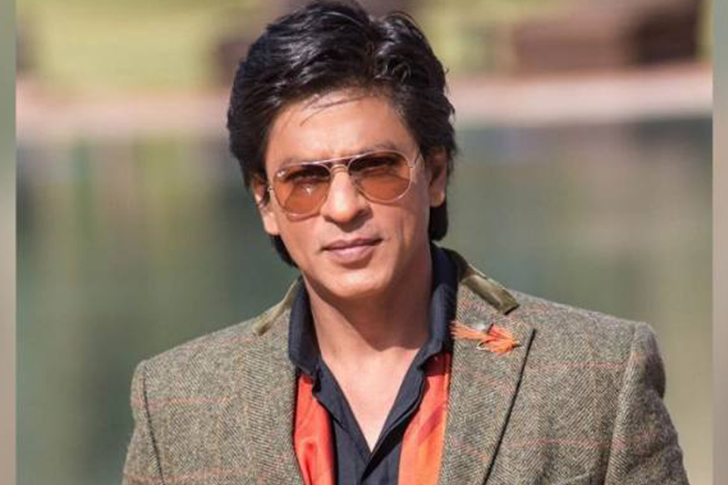 If you're referred to as the "King of Bollywood" don't be surprised if you're net worth won't go down six figures since that's how powerful a king like Shah Khan is. Known in the film industry as SRK and King Khan among others, Shah Rukh Khan is on a different level when it comes to acting prowess. Having more than 80 films under his name and multiple awards throughout his career, Shar Rukh has accumulated millions in wealth through his passion for acting.
Graduating with a B.A. degree in Economics, it was during his undergraduate years when Shah Rukh would find out his talent and desire to be on stage. Sometime in the 1980s, he would go on and appear in numerous TV series before transitioning to Bollywood where he'd quickly get booked for four movies. After a successful debut in 1992's Deewana, the rest was smooth sailing for the young actor. With almost 3 decades of acting and $600 million net worth, the king is just barely starting his reign.
SIMON COWELL, NET WORTH—$600 MILLION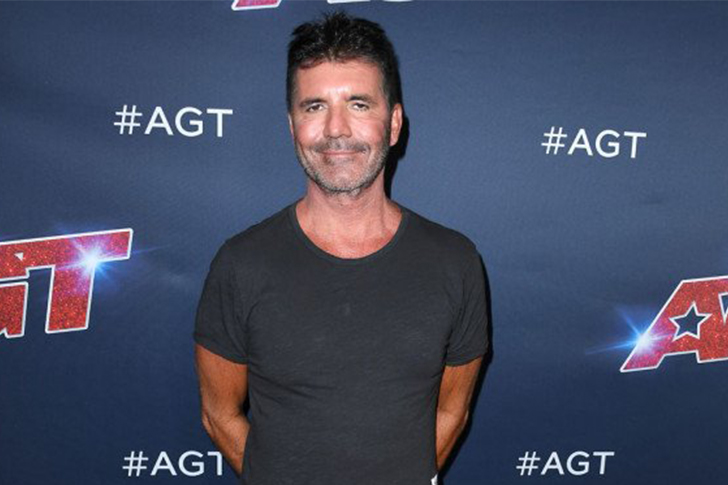 Intimidating, entertaining, and insanely rich, British music executive Simon Phillip Cowell is so famous he's become a household name himself when it comes to TV personalities. Best known for being a rather ruthless judge on The X Factor UK and Britain's Got Talent, his exquisite taste for the best is well-justified considering he's well-accomplished himself.
Having an interesting rags-to-riches story himself, beginning in a humble mailroom in his dad's music publishing, he'd go and work himself out until he got to form his own label. After being successful in his own music-producing venture, Simon got eyed to be a judge on Pop Idol where things really took off. His comedic brilliance and entertaining pickiness made him an instant fan-favorite among the judges. His early investments in the music industry also made him famous for discovering pop star Sinitta who gave the whole word So Macho. Now, Simon's back to being a judge for America's Got Talent and is now ready to give the whole world quite the show.
TREY PARKER, NET WORTH—$600 MILLION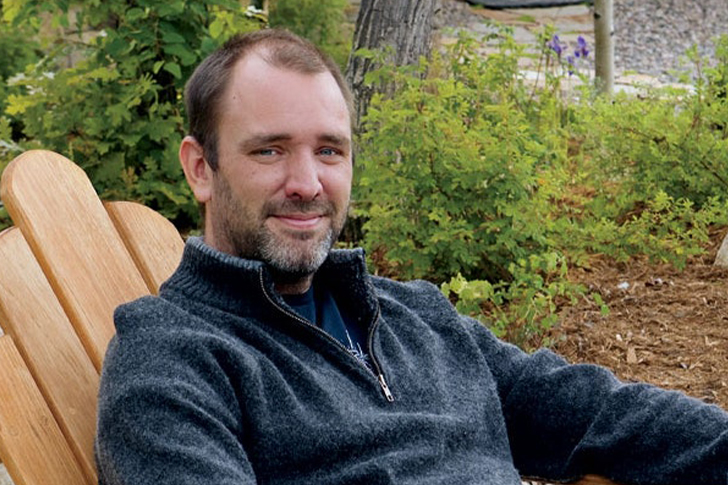 American actor, animator, voice actor, and the father of South Park and The Book of Mormon, Trey Parker is someone the history books would never forget. Born as Randolph Severn "Trey" Parker III, the comedian and all-around creative could be given credit to some of the world's most controversial jokes aired on TV.
Aside from giving the world South Park, Trey is also known for his extensive and respectable real estate portfolio that's worth millions. From a $6.2 million mansion in Los Angeles, a $3.1 million Manhattan condo, and a $4.3 million Californian home, among many more purchases, it's clear that his $600 million net worth is put to good use. The secret behind Trey's major gold mine was when Hulu debuted as a streaming service. Hulu paid up to $192 million for 4 years' worth of rights on South Park making Parker one very rich man.
GENE AUTRY, NET WORTH—$500 MILLION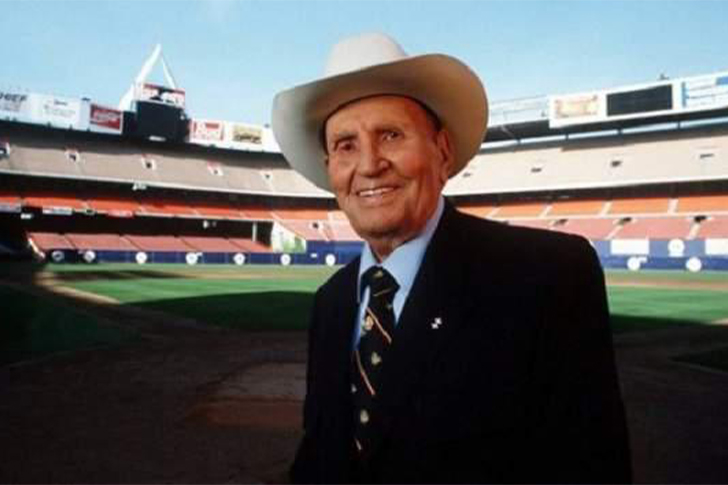 Born as Orvon Grover "Gene" Autry, the Singing Cowboy has made his way into the history books as one of America's greatest singers and rodeo performers. Debuting through singing in a crooning style in the radio, on TV, and in films for more than a lengthy three decades, Gene is a one-of-a-kind talent. Gene may be easily known for Rudolph, the Red-Nosed Reindeer, Back in the Saddle Again, and Up on the Housetop, some of his notable investments in the music industry. The singing cowboy would also appear in hit movie classics such as The Phantom Empire, The Old Corral, and In Old Santa Fe, which are popular 1930s films.
Gene, throughout his impressive career, would go and build up a reputation and wealth to back it up which amounted to a $500 million net worth before he'd pass away. Living a fulfilled life at 91 years old, Gene may be gone but he's far from being forgotten.
GEORGE CLOONEY, NET WORTH—$500 MILLION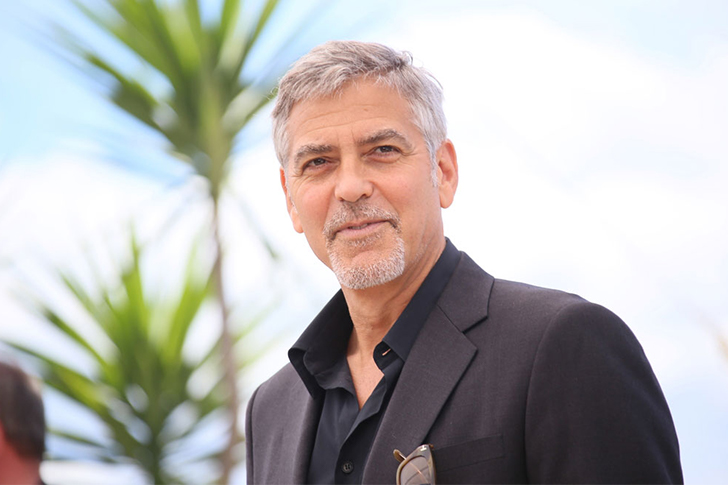 It's impossible to mention Hollywood without bumping into George Clooney's name, he's practically everywhere at this point. Well-decorated actor George Timothy Clooney has more than three Golden Globes and two Academy Awards under his name and that's something worth more than his accolades—raw talent. Most notably known for his box-office hit appearances in Ocean's Eleven, The Midnight Sky, and Tomorrowland: A World Beyond, to say he is on a different level of acting is an understatement.
With the amount of success the actor and director has, it comes to no surprise that he's accumulated quite the wealth throughout his career. Boasting a net worth of $500 million, George is one of Hollywood's highest-paid actors and directors. However, the millionaire didn't get most of his wealth in his acting career though but in multiple smart investments in various real estates from mansions, villas, and apartments. In George's world, money's the least of his problems and spending in the millions is but an everyday expense.
GLORIA ESTEFAN, NET WORTH—$500 MILLION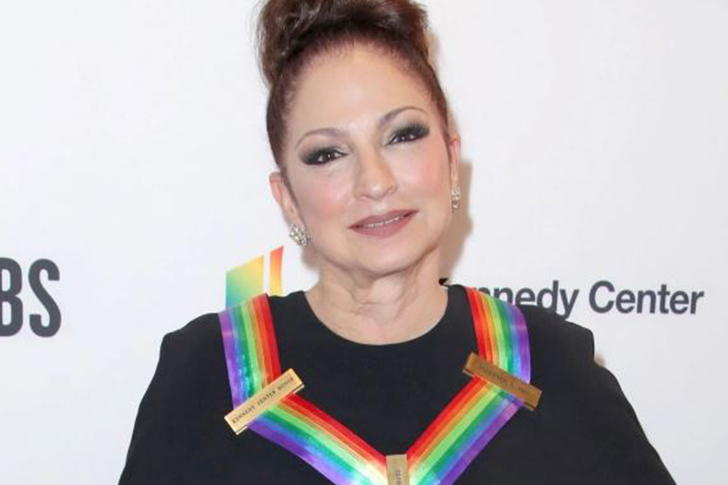 As the most successful crossover artist in music history, it is no doubt Gloria Estefan would be worth millions of dollars. With a net worth of approximately $500 million, the Cuban American singer and songwriter has managed to sell over 130 million records worldwide.
Before her music career, she worked as a translator for the Miami International Airport after finishing a degree in psychology and a minor in French. However, later, she found her way back to her real passion and was luckily able to make the most out of her talent in singing. In 1975, Gloria joined a band now known as the Miami Sound Machine, and by hearing the group's name alone we could already guess how iconic they were during their time. The songs Conga and Bad Boy were instant hits that easily made their way to Billboard's Top 10, and since then, the name Gloria Estefan has become a name we've come to know and love.
KATHY IRELAND, NET WORTH—$500 MILLION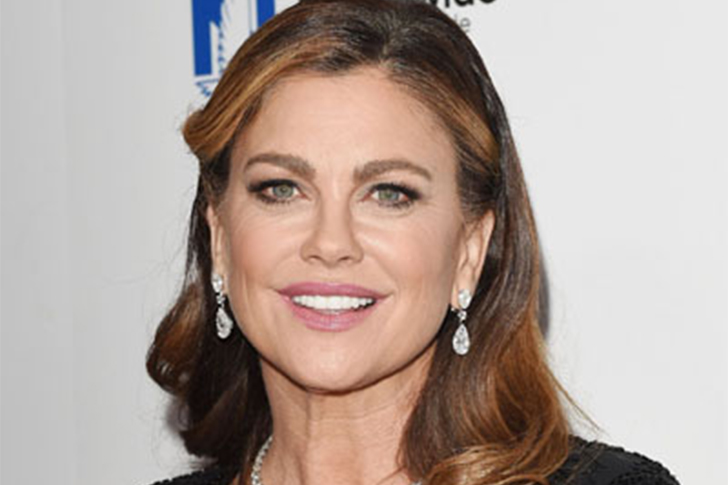 The luxury of being able to afford the most expensive items should be a breeze when you're the richest supermodel on the planet. Kathy Ireland is a model, actress, entrepreneur, and designer who has gained a huge deal of success from her modeling career and her brand. Because of this, she now has a current net worth of $500 Million. Her brand, Kathy Ireland Worldwide, is now a prominent company that markets home good products across 15 countries and 60,000 physical stores around the globe.
Before she capitalized on these products, Kathy made investments to release her own line of socks under Kmart. Luckily, she was able to sell 100 million pairs, thus inspiring her to make her own business. With the overwhelmingly positive feedback of KIWW today, we can definitely see the fruits of her hard work. Hence, from her business ventures, she was able to make billions of dollars in annual retail sales.
KEITH RICHARDS, NET WORTH—$500 MILLION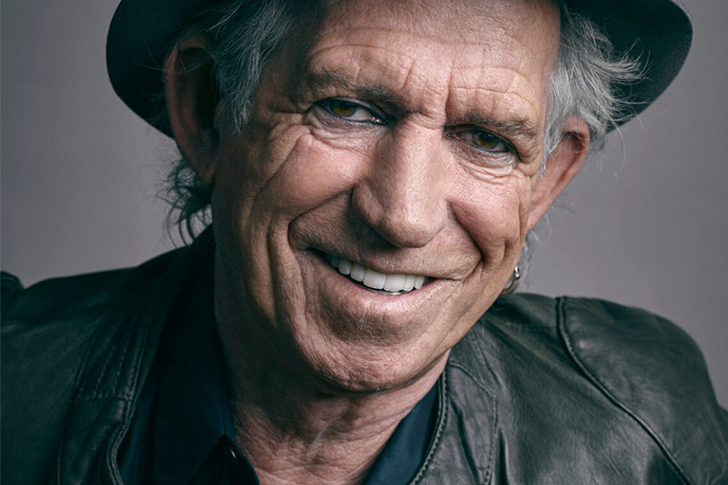 Rolling Stones vocalist and songwriter Keith Richards is also part of the list among celebrities worth millions of dollars. With a net worth amounting to $500 million, the musician has managed to sell more than 200 million records across the globe. For being around the industry in a span of more than 5 decades, Keith has experienced being both in a band and hustling on his own on stage. As a member of the iconic Rolling Stones, he, along with bandmate Mick Jagger, has written and composed just about all their original songs.
As for his solo career and other ventures, he has successfully produced three albums of his own and is also a prominent talent producer. In fact, he has been given credit for projects in which he produced and co-produces with other renowned artists of Hollywood. With his great love for music and entertainment, Keith is known to possess a collection of guitars arraying up to 3,000 pieces of the said instrument.
MICK JAGGER, NET WORTH—$500 MILLION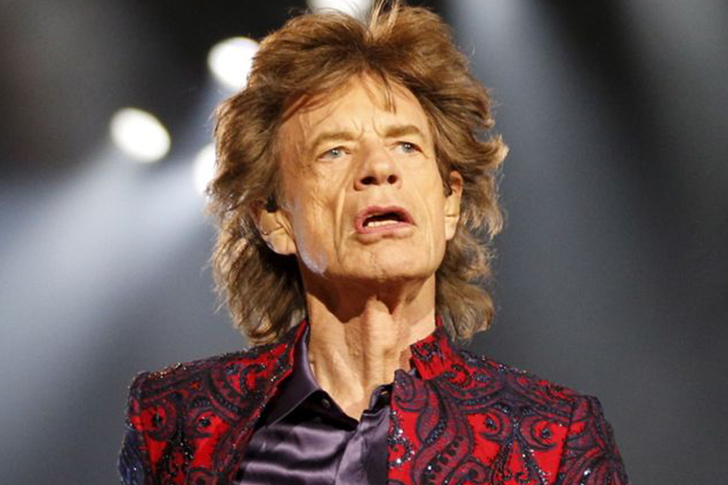 Have you got the moves like Jagger? We sure wish we do! This man is most definitely one-of-a-kind with his overflowing confidence, unique style, and assertive personality. Rightfully so, he has got everything that makes a superstar. After sharing his talent with the world to the best of his abilities, success inevitably came his way.  Thus, it is a no-brainer that Mick Jagger himself counts himself in among the list of celebrities worth millions. The musician now has a net worth of $500 Million, and this is all thanks to his incredible vocals, stunning moves, and musical genius.
Despite being around the industry for over 5 decades, he has been continuously touring annually and is still earning a great deal of money. Mick is known to have an impressive portfolio regarding real estate as well, having acquired ownership for several multi-million-dollar mansions across the globe. Surely, he'll need all the resources he can get to ensure home security!
PETER JACKSON, NET WORTH—$500 MILLION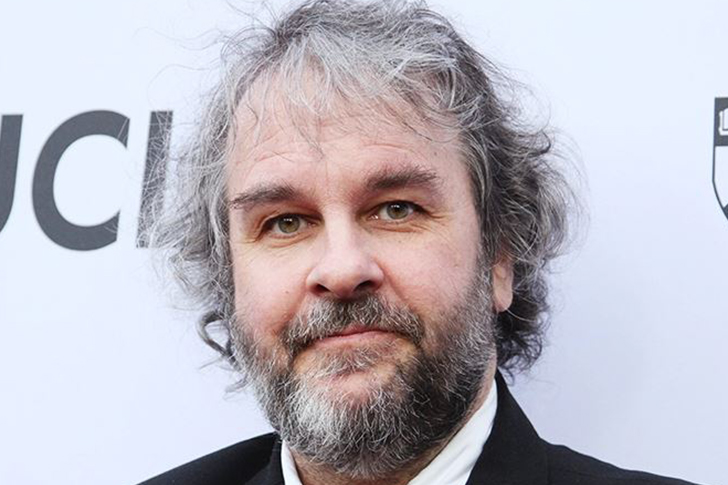 With all these prominent celebrities on the list, let us also recognize the people behind the camera – most especially those who pave the way for all these superstars to be where they stand today. A perfect example of this is the film genius, Peter Jackson. He is best known for his award-winning film adaptation of The Lord of The Rings trilogy, as well as the movie Hobbit. With his maestro and amazing direction, these motion pictures have grossed more than $6 billion. Hence, with this great degree of success, Peter has amassed a whopping $500 million net worth.
The man started directing movies during the 1970s, with his other notable films including Heavenly Creatures, King Kong, and The Lovely Bones. His countless achievements and contributions in the entertainment industry definitely served him well. In fact, he is an aviation enthusiast and because of his project earnings, he afforded himself a Gulfstream private jet and a massive collection of warbirds from World War I.
Robert De Niro, NET WORTH – $500 Million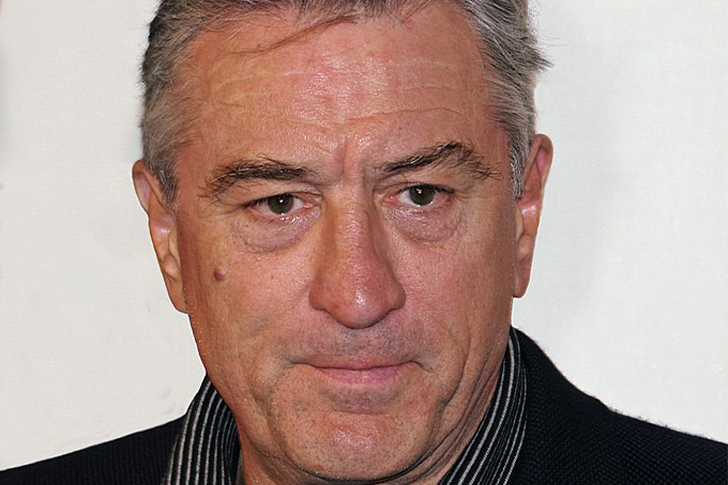 The name Robert De Niro is one of the most prominent names in Hollywood. It's not a surprise, though, considering that the actor has been active since 1963 and has garnered more than 100 roles! He has starred in Raging Bull, a biological sports drama, where he played Jake LaMotta's role, and Taxi Driver, a psychological thriller, playing Travis Bickle's role. Is there even a role that Robert De Niro can't do?
However, De Niro's expertise isn't limited to acting. The veteran actor has also worked his magic behind the camera as a producer and a director. With his exceptional talent and skills, it would come as no shock to know that he might never need any money loans, as the star's net worth is 500 million dollars, a sum that many of us can only dream of having in this lifestyle.
Stephen King, NET WORTH – $500 Million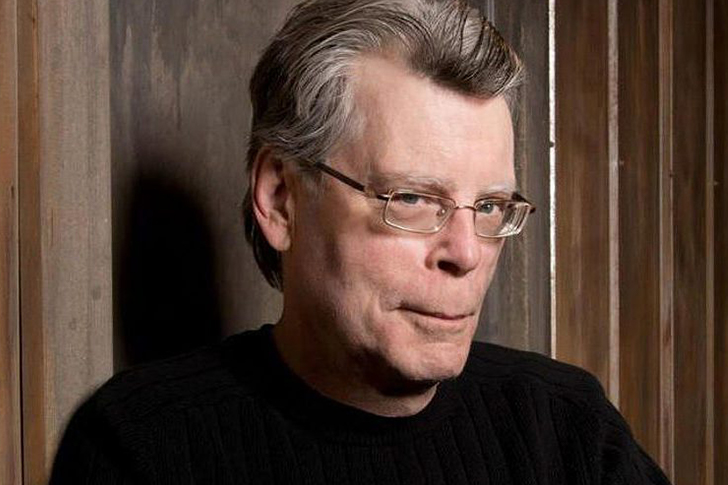 If you're into reading, you have probably heard of Stephen King. Known as the King of Horror, Stephen has given us some of the most beloved stories in the genre of horror and suspense. Even if you're not a fan of supernatural fiction, you have probably been intrigued by one of his works. You might have even seen or heard of IT and Carrie! Just some of the supernatural horror movies based on King's novels.
With millions of copies of his work sold, it is no surprise that he has a net worth of 500 million dollars! Much like his novels, Stephen's life has also been in the dark. He didn't immediately skyrocket to success, but he continued despite the challenges. Look at where he is now! He definitely won't be needing any cash loans anytime soon – or ever! The author is still active today, and we can surely still expect a lot of great horror stories from the king.
Melania Trump, NET WORTH – $50 Million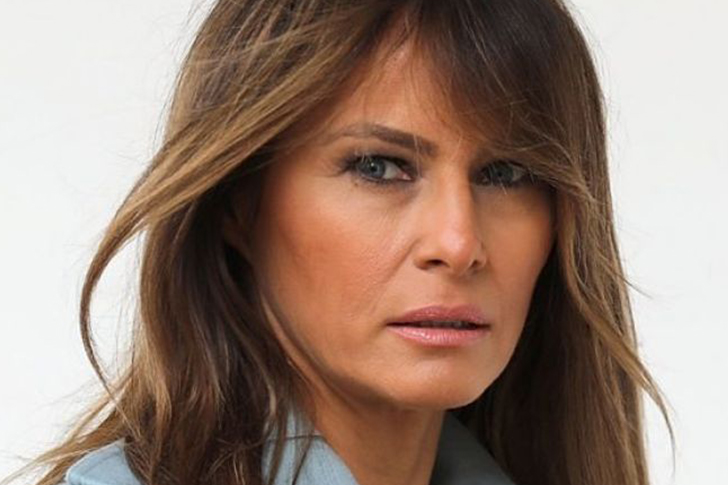 Not only is Slovene-American, Melania Trump a model and former first lady, but she is also a businesswoman. Although many recognize her now as Donald Trump's other half, Melania was initially a model. You could say that her career in the said field was earlier than others.
She started modeling at the tender age of five, then at sixteen, she started working commercially. At eighteen, she signed a contract with a modeling agency in Italy. Since then, her name has gotten more prominent and has now appeared in numerous famous magazines such as Harper's Bazaar, Vanity Fair, and Vogue. In 2010 she ventured into business and started her own line of jewelry. She also has her line of skincare collection. With all her achievements, it is no wonder that she now has a net worth of 50 million dollars. We can be sure she won't be needing any money loans anytime soon!
Offset, NET WORTH – $26 Million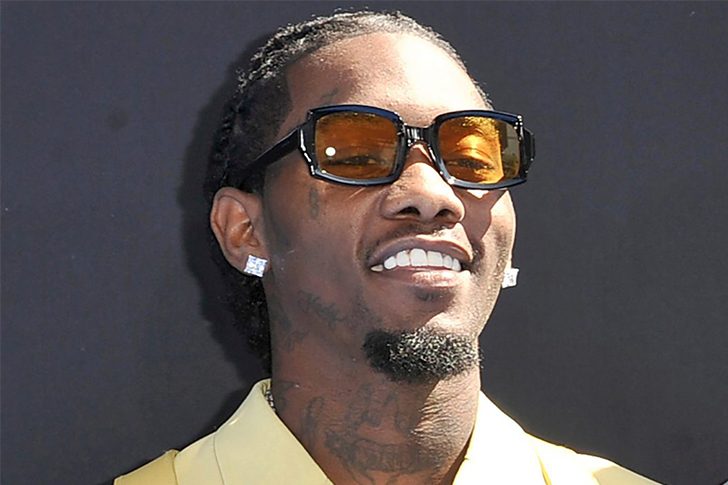 Offset is best known as an American rapper and singer. What some may not know, however, is that the singer is also into stocks, and it looks like the star has made some investments on FaZe Clan, a professional esports and entertainment organization. Other than this, the star has also made some other business ventures, such as appearing in advertising campaigns.
The star has a net worth of 26 million dollars. No wonder Offset was able to afford that house with 11 bathrooms! (Yes, you read that right. 11 bathrooms.) Despite stepping into the business industry, Offset is still very present in the entertainment scene. Just this 2020, he debuted a new show titled SKRRT with Offset. He has been active since 2008, after all, and it looks like he doesn't plan on stopping soon. We can still expect a lot of great works from the rapper!
Lenny Kravitz, NET WORTH – $80 Million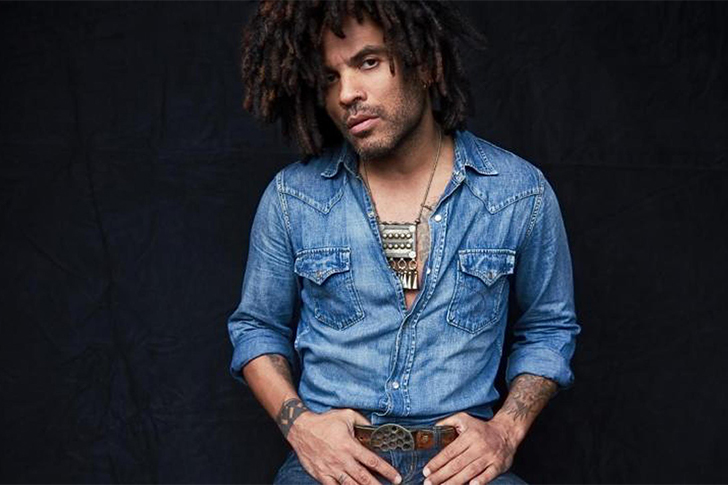 Lenny Kravitz is, for sure, one of Hollywood's most iconic characters, especially when it comes to hair. From dreadlocks to buzzcuts, he has rocked it! However, that is not the only thing Kravitz is known for. He is best known as a singer-songwriter that has incorporated numerous genres into his style. In fact, he has already sold more than 40 million copies of his album and has gotten multiple recognitions and awards.
However, Lenny didn't just conform or stick to one path. He's also tried and succeeded in acting. You might remember him as Cinna in The Hunger Games, Nurse John in Precious, and James Holloway in The Butler. The star also found Kravitz Design Inc., a creative conceptual studio. With all of the different kinds of investments he has made, it really doesn't come as a surprise that the star has an 80 million net worth!
Travis Scott, NET WORTH – $50 Million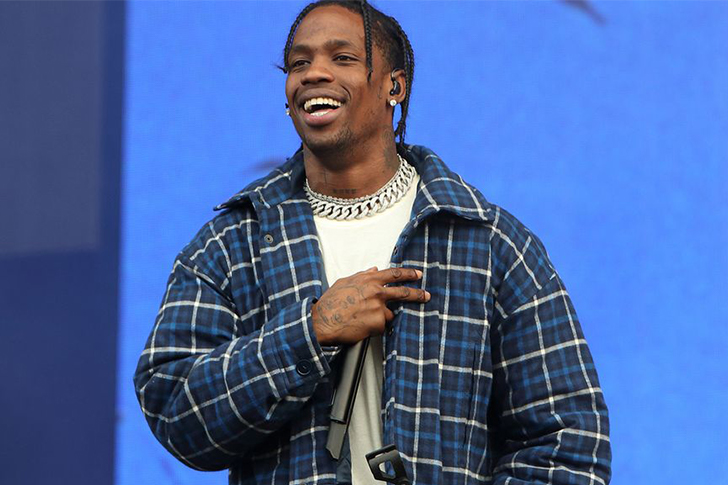 Travis Scott is an American singer and rapper. He started his career in 2008 and has since been accumulating recognitions and awards. One of his notable singles would be Power, which he has done with both The Weeknd and SZA for the hit HBO series Game of Thrones. Another would be Pick Up The Phone with both Young Thug and Quavo.
The rapper has also acquired an endorsement deal with Nike. Interestingly, he has also partnered with Mcdonald's. "The Travis Scott" was produced from this collaboration. He also partnered with PlayStation to promote the PlayStation 5 console. With all of his endeavors, Traviss quickly became one of the most highly paid rappers. Currently, the American rapper has a net worth of 50 million dollars. No wonder he was able to afford a 23.5-million-dollar mansion without worrying about any home loans!
Kanye West, NET WORTH – $3.2 Billion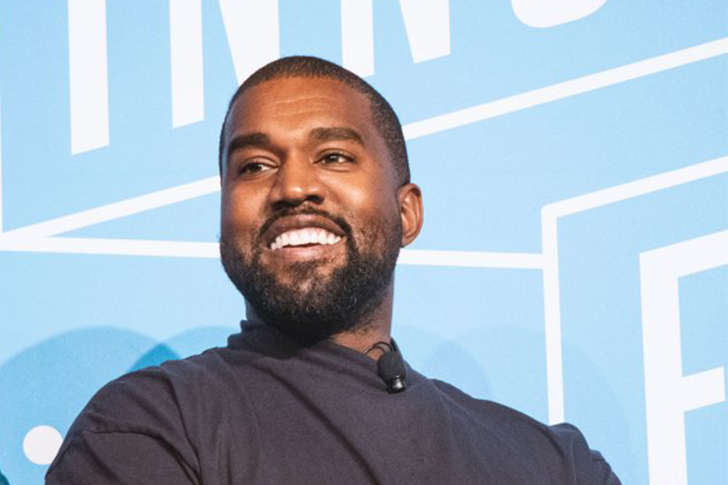 Probably one of the artists that have ventured out the most would be Kanye West. He is mainly known as an American rapper but has since tried his hands on different fields. For example, West also got involved in the fashion industry and became one of the first personalities not in the athletic field to be given Nike's shoe deal. With this, he also partnered with other famous brands such as Louis Vuitton. He has even gone into the business industry when he found the GOOD music company.
With all the different investments that West has made, it shouldn't shock many that he is one of the celebrities with the highest net worth. Currently, he has a net worth of 3.2 billion dollars! It looks like while he is active, West will keep on surprising us. Let's see what else he's going to try out!
Theo James, Net Worth – $4 Million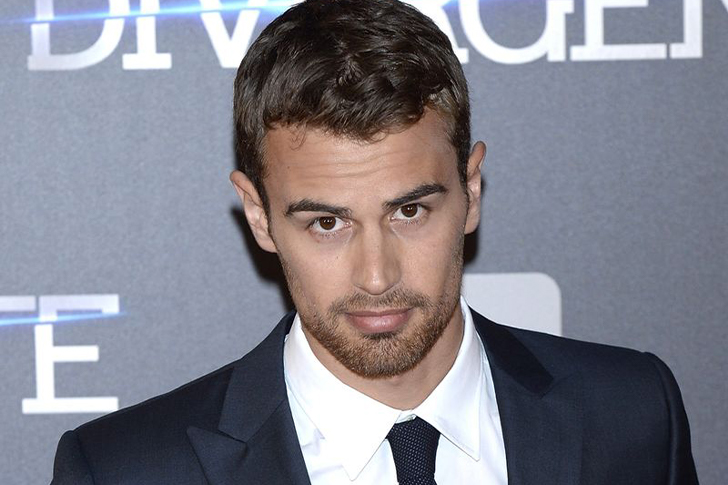 If you've seen the social science fiction movie, Divergent, you probably know Tobias Eaton's character! Well, English actor Theo James takes credit for bringing that character to life. However, despite being in the industry for almost a decade, Theon has only raked a few nominations and awards. Yet, with looks and talents like his, we're pretty sure he'll land more groundbreaking projects.
The actor has also tried his hands on the other side of the camera. He is also a producer. One of the films he has produced is Backstabbing for Beginners. Just recently, he started his very own production company called Untapped. Given that his endeavors are all thriving, it comes as no surprise that he already has a net worth of 4 million dollars. Many fans are, for sure, excited to see what else the actor would surprise us with in the future.
Melanie Griffith, Net Worth – $40 Million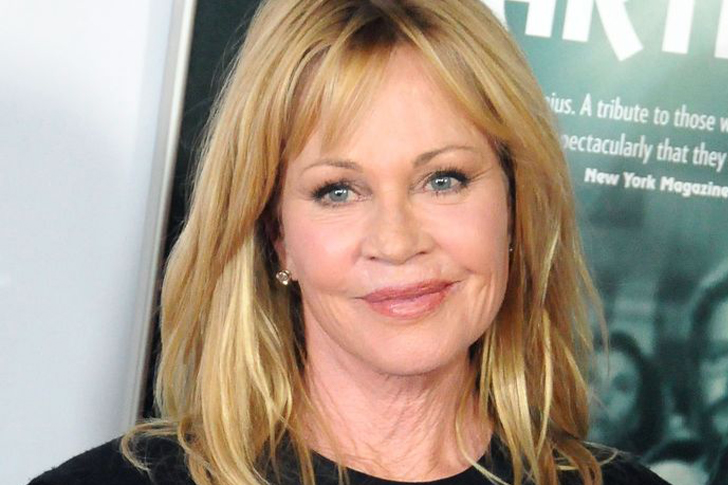 Melanie Griffith is an American actress and one of the most prolific names in the industry. That's because the actress has been honing her skills beginning in her childhood. Though she started as an extra, her career eventually moved high up the ladder as she began landing roles after roles. Apart from her long list of projects, she has also garnered nominations and awards over the years.
The actress definitely won't be needing any cash loans any time soon since she currently has a net worth of 40 million dollars. With her success, she hasn't forgotten to give back. Besides acting, she is also known for her philanthropy, mainly supporting the causes of  Children's Hospital Los Angeles. As for her current projects, she recently played Tess Sherwood in the comedy-drama film The High Note. We can still surely expect more from her in the coming years.
Antonio Banderas, Net Worth – $50 Million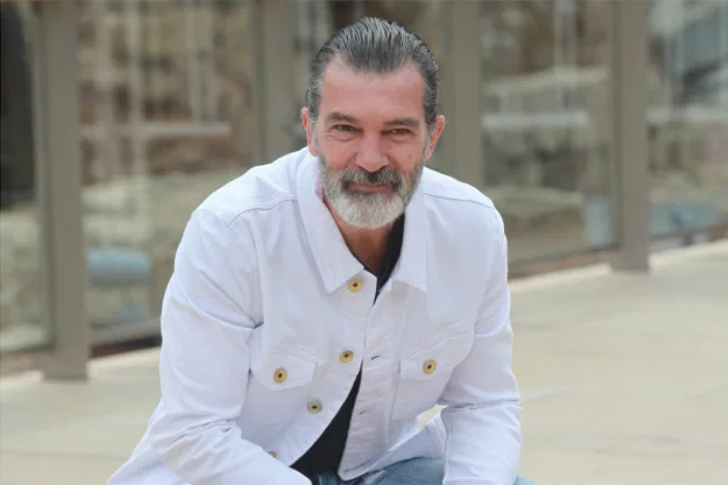 Antonio Banderas is a Spanish actor that has been active in the entertainment scene since 1982, giving him nearly four years of experience. Along with the long list of roles to his credit, he has also garnered several recognitions and awards. With enough experience as an actor,  Antonio later tried his hand at producing and directing. Gifted with many skills and talents, he did not stop there. The actor also made numerous investments in different fields. For one, he owns a good percentage of a winery in Spain, giving him a net worth of 50 million dollars.
The actor is also generous when it comes to charity. A few years ago, he supported Israel by taking part in a fund-raising event that raised 31 million dollars for Israeli soldiers. Despite venturing outside of Hollywood, the actor is still active today, and we can still expect to see more of him on the screen!
Dakota Johnson, Net Worth – $14 Million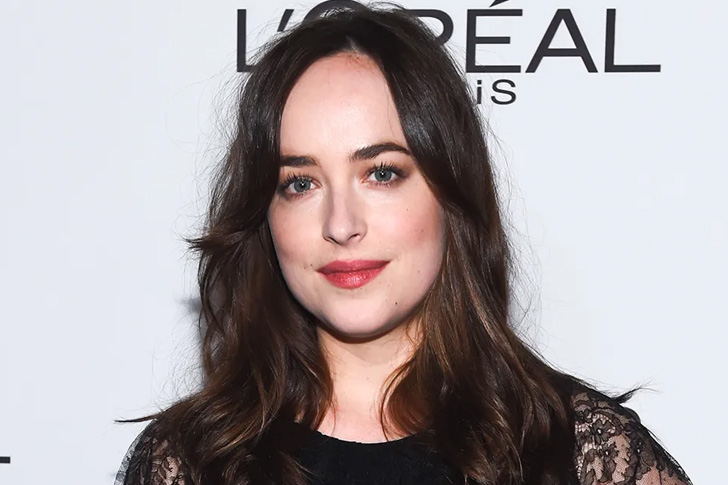 Not many people know this, but Dakota Johnson is the daughter of two known names in Hollywood, Don Johnson and Melanie Griffith. Because of that, Dakota started her acting career at a young age, beginning in 1999. Coming from two great actors and all her experience, it is no surprise that she has gotten recognized and awarded multiple times. With the talent that she has shown and shared with us, I think a lot is eager to see more of the big-screen actress. Currently, she has a net worth of 14 million dollars.
In 2016, Dakota Johnson purchased a home in Hollywood Hills. We can be sure she didn't need any home loans for this one, especially since she knows how to handle her money. Last 2020, she became an investor of Maude. While we're thrilled to have her on the big screen, it's also interesting to see the actress's other endeavors.
Holland Taylor, Net Worth – $18 Million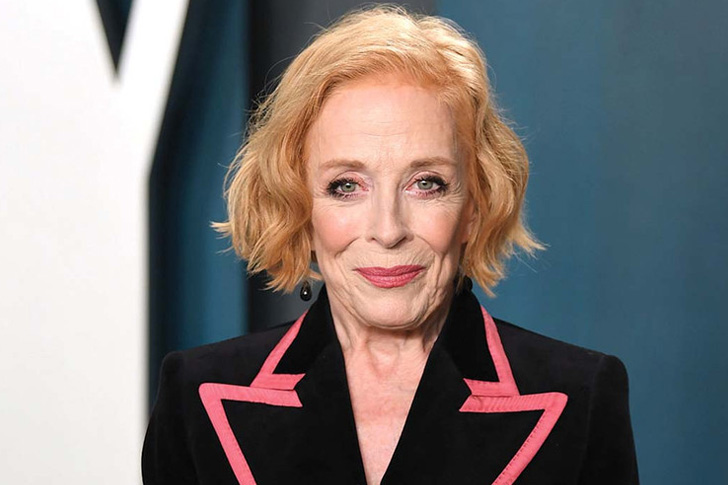 Unlike most stars who immediately started on the big screen, Holland Taylors began her journey on the stage. The actress has been active since 1965 and was known as a theater actress in her earlier years. One of her most notable roles would be as Evelyn Harper on the hit sitcom Two and a Half Men, a role that gave her multiple recognitions. She also has the credit for Judge Roberta Kittleson on The Practice. A role where she won Primetime Emmy Award for Outstanding Supporting Actress in a Drama Series in 1999.
Whether it be on stage or in front of the camera, we simply cannot deny the talent that Holland has. Thanks to her experience, roles, and recognitions, the star now has a net worth of 18 million dollars. While it has been more than five decades since the actress first entered the scene, she is still active today. She's definitely a force to be reckoned with, and we can't wait to see her on-screen again.
Jason Momoa, Net Worth – $14 Million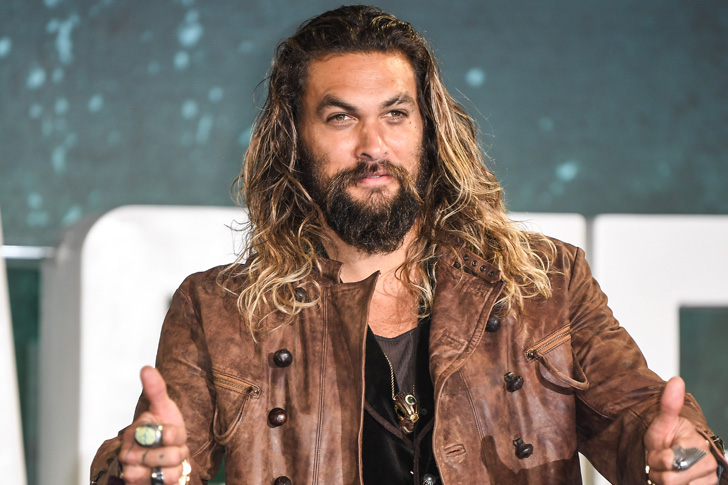 Have you seen Aquaman? Well, you should know the credit for the role goes to Jason Momoa! The hunky superhero started his career as a model when he was just 19. At 20, he started his acting career by taking Jason Ioane's role on the series Baywatch Hawaii. From that point on, Jason has bagged several high-profile roles, such as Khal Drogo on the HBO hit series Game of Thrones.
After claiming success on screen, he decided to try working behind the scenes as well. In 2014, he co-wrote and directed the American drama thriller Road to Paloma. With all his achievements and success, it comes as no surprise that he currently has a combined net worth of 14 million with his wife! The star is currently involved in two upcoming movies. We don't know about you, but we sure are excited!
Ryan Reynolds, Net Worth – $150 Million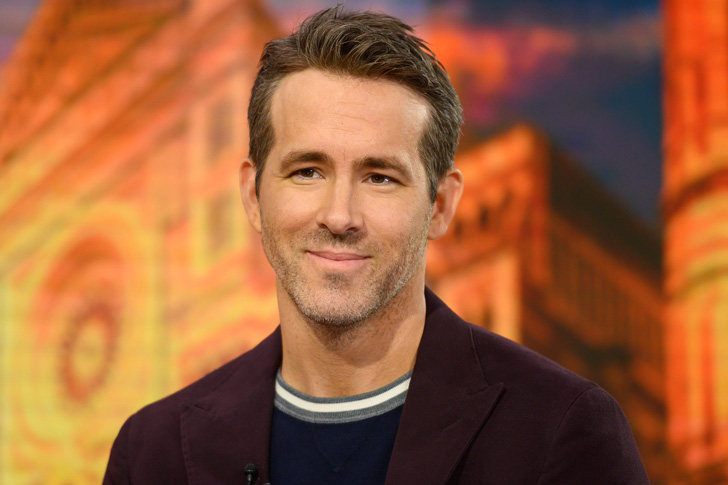 Who has not enjoyed the gold mine that is Ryan Reynold's Twitter? Reynold is a Canadian actor that has started in 1991. He has been bagging up roles since then. To date, some of his notable roles include the titular role of the American Marvel superhero Deadpool. He has tried voice acting as well, such as Pikachu on the urban fantasy mystery movie Pokémon Detective Pikachu. With his talents and skills, it is no surprise that he has garnered a number of nominations and awards.
Aside from acting, Reynolds has also ventured into the business industry and made multiple investments in different companies. Currently, he has a net worth of $150 million. While he has stepped out into another industry, there's nothing we should worry about. The actor is still active today, and we'd definitely see more of him in the future.
Dustin Hoffman, Net Worth — $100 Million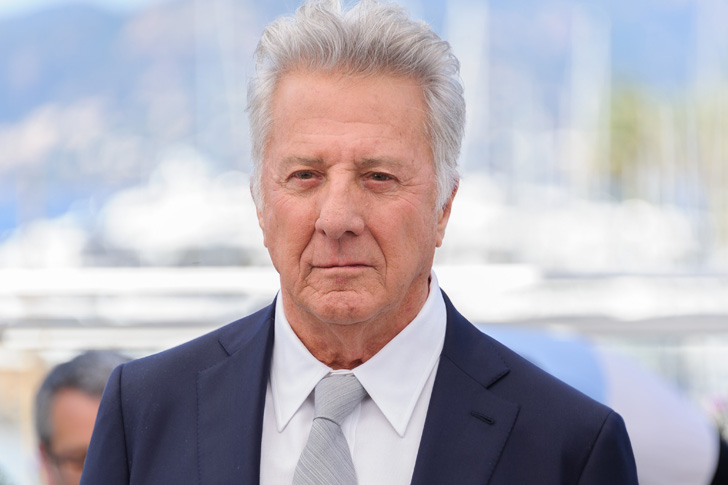 Dustin Hoffman is one of the most prominent figures in Hollywood today, and his career has spanned multiple decades of critical recognition along the way. Named after stage and silent screen actor Dustin Farnum, he began his career at the Pasadena Playhouse. While working as a full-time tutor, he studied at the Actors Studio in the early 1960s, hoping to make it in mainstream cinema.
In an interview, Dustin Hoffman recalled how he had managed to survive the $1,000 he had earned from these projects for quite some time. In the same year, Hoffman was offered a vital role in The Graduate. After breaking through with a lead role, Hoffman continued to star in a series of popular films for the remainder of his career, winning several Academy Awards to his credit. He has since won six Golden Globe Awards and two Emmy Awards.
Pierce Brosnan, Net Worth — $200 Million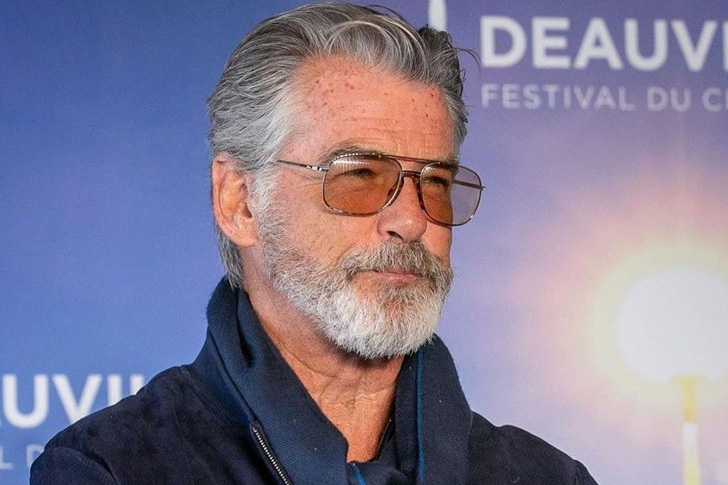 Pierce Brosnan is perhaps better known for starring James Bond in GoldenEye, Tomorrow Never Dies, The World Is Not Enough, and Die Another Day. Brosnan also provided his voice to the video games James Bond 007: Everything or Nothing and James Bond 007: Nightfire. Though Brosnan's investments in real estate stretch the globe, he and his wife invested $2.4 million on a relatively modest home in Santa Monica, California, in September 2019. Outside California, he maintains a multi-home property on the Hawaiian island of Kauai near Anini Beach. Nearby neighbors include Ben Stiller, Bette Midler, and Mark Zuckerberg.
Brosnan has also gotten involved in a lot of charity work throughout his career. The actor has been the Ambassador for UNICEF Ireland. He has also expressed concern over numerous topics, such as same-sex marriage, French nuclear testing projects, and many other environmental issues.
RICK MORANIS, NET WORTH—$10 MILLION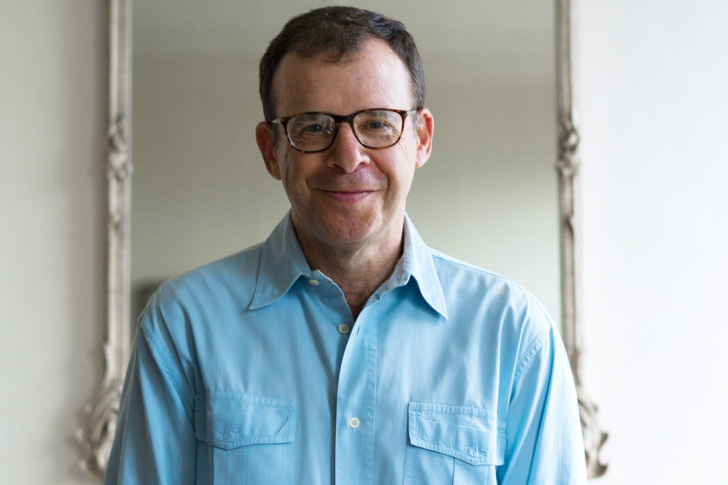 Rick Moranis began his career as a radio host but soon achieved popularity as a film and television actor. At the height of his career, he was one of the most recognizable faces in Hollywood and had many well-known movies to his credit, such as Ghostbusters, Spaceballs, and Honey, I Shrunk the Kids.
Despite being one of the most famous actors of the 1980s, Rick Moranis vanished from the face of the earth when he was still enjoying considerable popularity with the Honey, I Shrunk the Kids franchise. That later turned out to be a personal family preference, and many of his fans supported his decision. Moranis finally returned with various additional roles and revealed a new entry in the Honey, I Shrunk the Kids series in 2020. While many believed that Rick had withdrawn entirely from acting during this time, he later explained that he was simply extremely selective.
Jay Ryan, Net Worth — $3 Million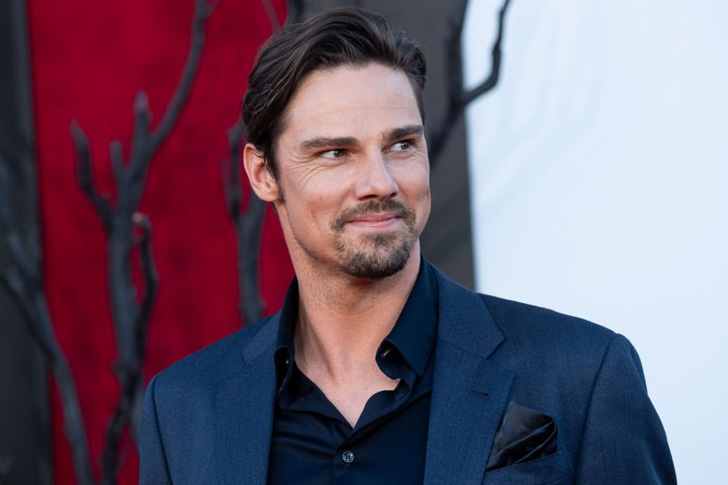 Jay Ryan is best known for Jack Scully's role in the soap opera Neighbours and Vincent Keller on the Beauty & the Beast TV series. From 2002 to 2005, he starred in the Neighbors, which eventually became a huge thing for him. He even reportedly turned down a part in a Canadian action movie just to stay in it. That doesn't mean, though, that he didn't have other projects.
Other TV shows you might have seen him in include Sea Patrol, Offspring, Go Girls, and Top of the Lake. The last one earned him the Equity Ensemble Award for Outstanding Performance by the Ensemble in Miniseries or Telemovie in 2014. Ryan achieved a cult degree of fame due to his role in Beauty and the Beast. The show premiered in October 2012 and stretched until its fourth season in September 2016.
Pedro Pascal, Net Worth — $10 Million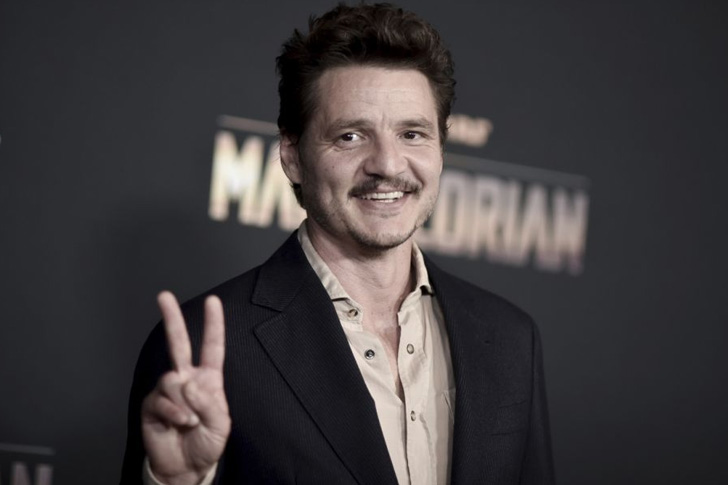 Pedro Pascal had very humble beginnings as an actor. He began his career with various guest appearances in several TV shows in the 1990s and remained relatively unknown for a long time. As the years went on, Pedro finally found significant success after starring in Game of Thrones. More appearances quickly followed in shows like Narcos before Pascal became a truly internationally recognized character in The Mandalorian. The Disney+ series has earned Pascal a great degree of popularity and has now earned worldwide recognition as Mando.
Off television work, Pascal has also been very involved in the film industry. His most notable films include The Equalizer 2, The Golden Circle, and The Great Wall. Towards the end of the 2010s, Pedro appeared in movies such as Triple Frontier and Wonder Woman 1984. Given his talent and experience, we don't doubt for a second that Pedro is going to make more waves in the industry.
Charlotte Kirk, Net Worth — $2 Million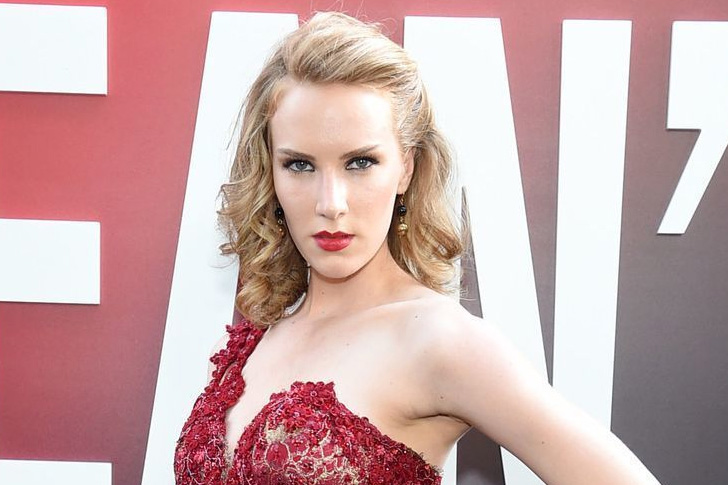 Charlotte Kirk is perhaps best known for her involvement in a string of Hollywood controversies. Born in Kent, England, in June 1992, Kirk first appeared in 2013's Fractured. Kirk has also appeared in the films Non-Stop, Tekken: Kazuya's Revenge, Vice, Black Dog, Red Dog, How to Be Single, No Panic, With a Hint of Hysteria, Marauders, The Demo, The Depths, First Kill, Ocean's Eight, Ulysses: A Dark Odyssey, The Reckoning, and Nicole and O.J. To her credit, she also wrote, and executive produced the 2020 film The Reckoning, to which she received several awards.
Kirk also got romantically linked to NBC Universal Vice-Chairman Ronald Meyer, Warner Bros. CEO Kevin Tsujihara, director Neil Marshall, James Packer, and more. As a result of their connection, Tsujihara had to leave Warner Brothers. Their camps announced in August 2020 that Ron Meyer had paid Kirk $2 million as settlement.
Aamy Ryan, Net Worth — $7 Million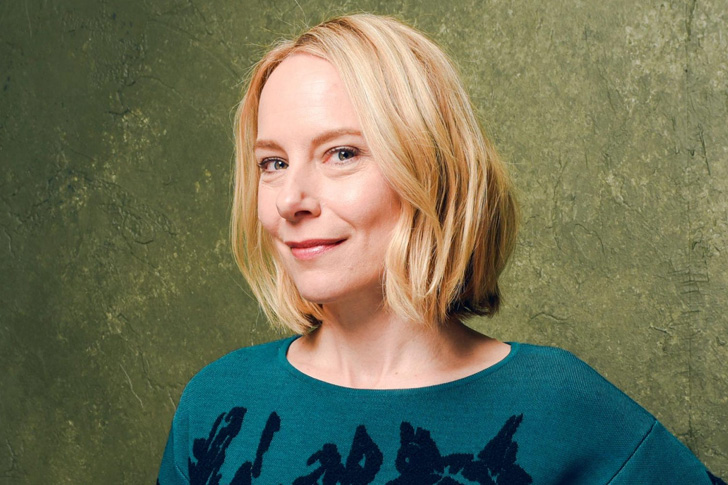 Amy Ryan began her professional acting career on stage in 1987 and made her TV debut on the 1990 episode of the soap opera As the World Turns. Since then, she has starred in more than 60 films and TV shows. She is also known for her work on stage, receiving Tony Awards for her role as Sonya Alexandrovna in Uncle Vanya and Stella Kowalski in A Streetcar Named Desire. Amy has won more than 30 awards for her work and won an Academy Award nomination for Gone Baby Gone.
One of Ryan's known investments is a $3.1 million apartment in Brooklyn Heights that she purchased in 2011 with her husband Eric Slovin, a comedy writer whose works include Saturday Night Live and Important Things with Demetri Martin. The house has three bedrooms and three bathrooms and got redesigned just before Amy and Eric bought it.
Ashley Tisdale, Net Worth — $14 Million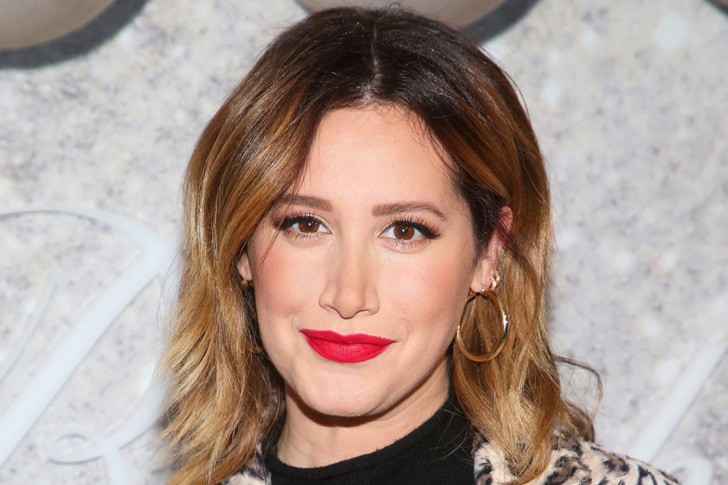 Ashley Tisdale became globally recognized for playing Maddie Fitzpatrick in the Disney Channel series The Suite Life of Zack & Cody. She then portrayed the female antagonist Sharpay Evans in The High School Musical Film Series. The High School Musical series became a very successful franchise, featuring two TV movies, a feature film, a spin-off, and several soundtrack albums. As a result of High School Musical's success, Ashley secured a solo record contract with Warner Bros Records in 2006.
Today, Ashley is a successful actress with a slew of income streams to her name. Tisdale's real estate investments include a $2.5 million house in Studio City, California, bought in 2015. In 2017, she sold her house for $2.66 million. The buyer was Haylie Duff. In 2019, Ashley spent $4.1 million on the home in the Los Feliz neighborhood of LA. However, she later sold this home for $5.8 million in January 2021.
Daryl Hannah, Net Worth—$20 Million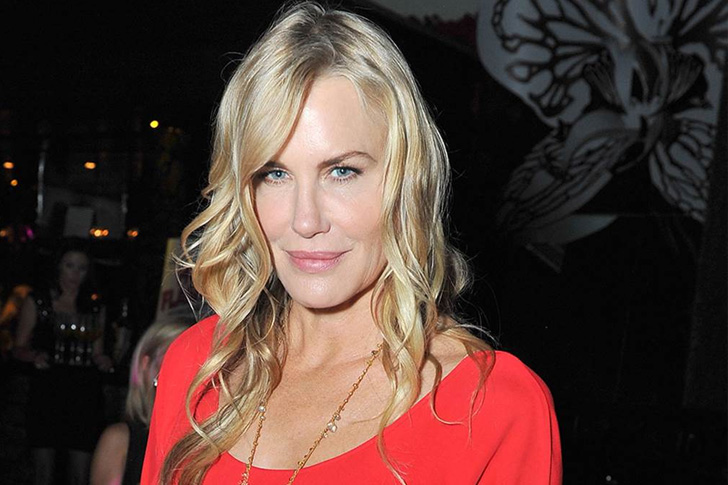 Daryl Hannah, whose career began in the 1980s, owns one of the prettiest faces in Hollywood. As time went on, the degree of her fame grew as she appeared in popular favorite movies such as Blade Runner, Splash, Roxanne, and Steel Magnolias. Overall, she has appeared in more than 50 films and has mostly depicted independent characters with unique stories. However, it was Quentin Tarantino's Kill Bill that brought Hannah a huge success: Elle Driver is one of the most original roles Hannah has ever played in her career.
Outside of Hollywood, Hannah had a relationship with Jackson Brown and John Kennedy Jr. She started dating singer Neil Young in 2014 and surprised fans when she married the 73-year-old Canadian musician. The two had been together for four years before they got married. The humble wedding ceremony took place in California on Neil's yacht near the San Juan Islands.
Wentworth Miller, Net Worth—$4 Million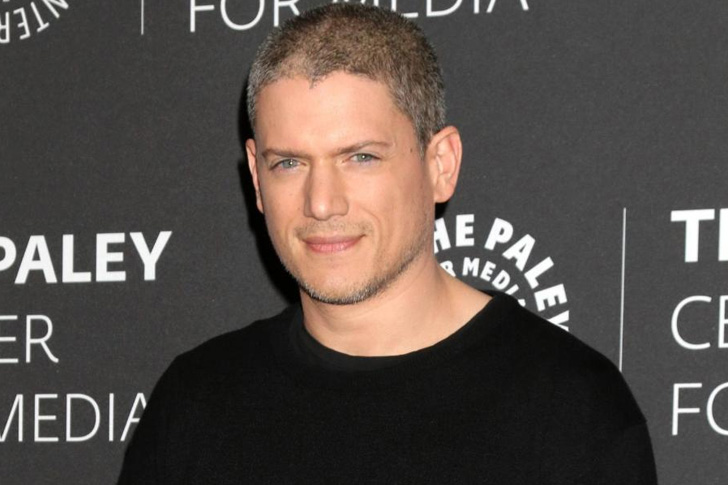 You'd think Wentworth Miller would be valued a tad higher, but his net worth is actually just a little over $4 million. Still, this value means nothing to the numerous credits he has earned in the years appearing on TV as the lead in the popular TV series Prison Break, in which he attained tremendous popularity.
In 2006, Miller was awarded a Golden Globe for Best Performance by an Actor in a Television Series – Drama for Prison Break. The series also received five Teen Choice Award nominations, a Gold Derby Award nomination for Breakthrough Talent of the Year, and a Bravo Otto nomination for Best Male TV Star. In 2013, Wentworth came out as part of the LGBTQ community. In 2020, he revealed that he would no longer play heterosexual characters and would not be interested in appearing in any future upcoming Prison Break seasons.
Danielle Bregoli, Net Worth—$4 Million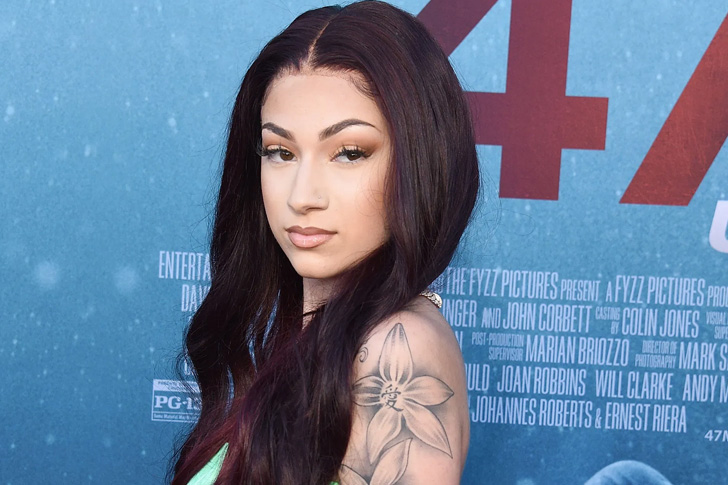 Danielle Bregoli, AKA Bhad Bhabie, earned her fair share of the limelight when she appeared on Dr. Phil in 2016 and used her now-infamous catchphrase "Cash me ousside how bow dah," which went on to be one of the biggest memes of the year. She quickly earned a huge social media following and appeared in Kodak Black's music video Everything 1K. She even got nominated for her catchphrase in the "Trending" category at the 2017 MTV Movie & TV Awards.
Bregoli's investments may not be getting the same amount of attention, but she makes tons of cash for paid posts and product placements on Instagram. Some of her first paid spots were for Fit Tea and Postmates, and the placement went very well. Her Fit Tea video has gotten viewed more than 12 million times. Danielle Bregoli can easily make up to $300,000 a month for product ads and up to $100,000 for a single post.
Emily Ratajkowski, Net Worth — $8 Million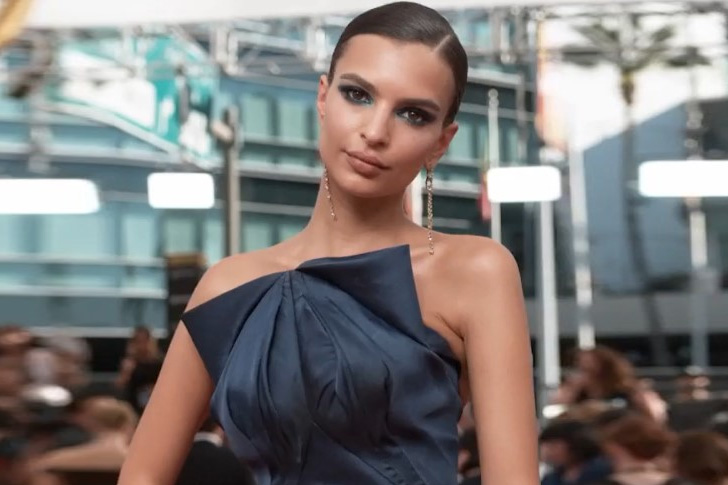 Anybody who has seen the infamous Blurred Lines music video knows who Emily Ratajkowski is — it basically propelled her to the spotlight. She then used this huge surge in fame to make the transition to the world of film. In 2014's Gone Girl, Emily starred alongside Hollywood heavyweights Ben Affleck and Rosamund Pike and received high ratings for her performance. While she continued to appear on magazine covers like Cosmopolitan, she also made a commercial appearance for Call of Duty: Advanced Warfare. Then she starred in the film Entourage, playing a fictionalized version of herself.
Ratajkowski sure credits her impeccable figure for her popularity, and that's why she's been able to spend $2 million on a 1,650-square-foot home that was initially worth $1,595 million. She was reportedly willing to pay more than the selling price for the house she had bought in an all-cash deal.
Sharon Fonseca, Net Worth — $5 Million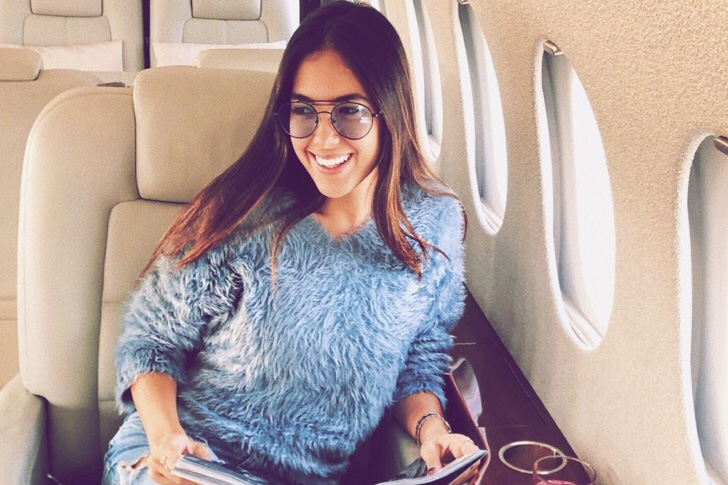 Sharon Fonseca is a Venezuelan model and social media personality best known for dating Gianluca Vacchi. More than that, she earned her degree in fashion design at the University of Miami and co-owns a jewelry line.
Fonseca runs her personal website, where she writes about motivation, healthy living, style, and travels. She is also popular on Instagram. As of May 2020, Sharon has 1.5 million followers on her sharfonseca lifestyle account. There she posts about fashion, travels, health, and modeling. Fonseca became well-known when she started dating an Italian businessman famous on Instagram for his playboy antics. In 2020, the couple announced they were expecting and subsequently welcomed a baby girl. Not much information is available about the 25-year-old model. Although she did appear in a few shows, like in the series Duenos del Paraiso, Tierra de Reyes, Quien es Quien?, and Las Reinas.
Cindy Crawford, Net Worth — $400 Million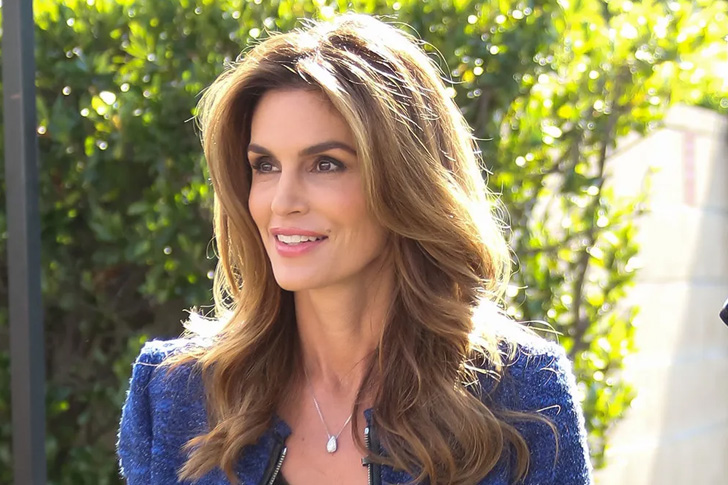 It's not surprising why Cindy Crawford is worth a whopping $400 million. As one of the original supermodels along with Naomi Campbell, Christy Turlington, Linda Evangelista, and Tatjana Patitz, Cindy certainly deserves it. She originally retired from modeling in 2000, but fate would nonetheless pull her back in the industry. Now a full-time businesswoman, Crawford's investments are a dime a dozen, from real estate (Cindy and her husband own or have owned several extremely impressive properties over the decades) to her own range of furniture. One of her more recent ventures is Nate 'n Al, which in 2018 she invested in when the iconic Hollywood deli was in danger of closing.
Crawford and husband Rande Gerber have two children, a son Presley on July 2, 1999, and daughter Kaia on September 3, 2001; both children have followed in their parents' footsteps and are now models themselves.
Paris Hilton, Net Worth  — $300 Million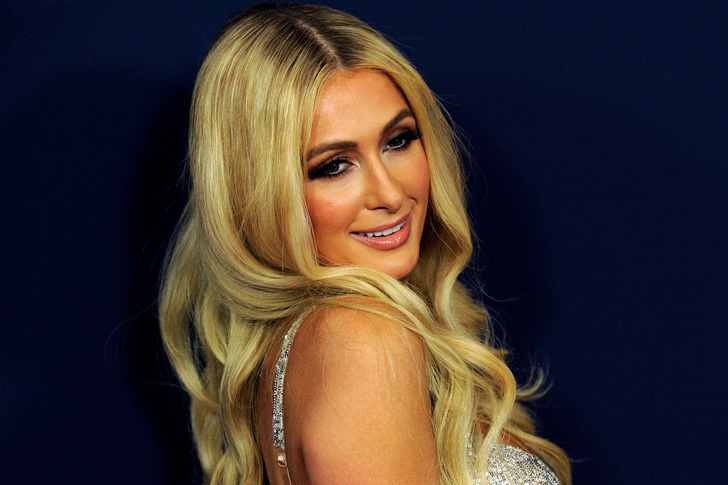 Paris Hilton is a well-known socialite, actress, and entrepreneur who has a net worth of $300 million today. She was born into a wealthy family in New York, with her grandfather being Conrad Hilton, the man behind Hilton Hotels. At a young age, Paris became a model, and although she was involved in a couple of unfortunate circumstances, it did not stop her from making a name for herself on screen. Together with her childhood friend, Nicole Richie, they starred in the reality show, The Simple Life, making Paris the blueprint of the new generation Hollywood it-girls.
Today, Paris earns most of her net worth from her investments in a line of fragrances and multiple endorsements. Paris also found a passion for DJ-ing and became one of the highest-paid DJs in 2014. Paris has a good eye for business, and despite going through some legal battles, she still managed to establish herself in the business industry.
Jeffree Star, Net Worth  — $200 Million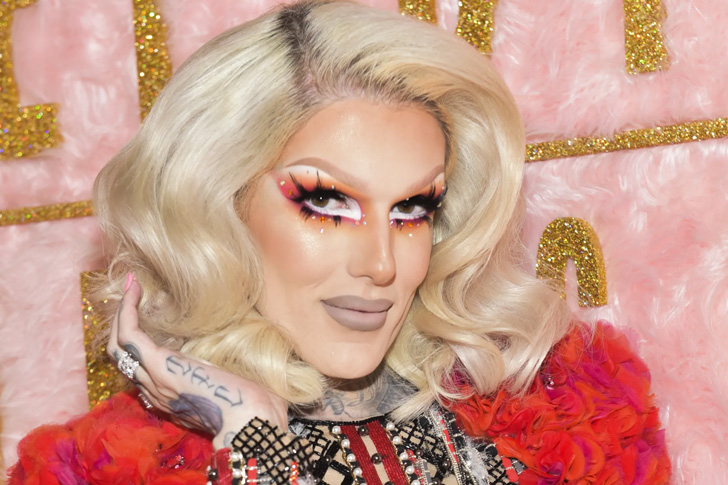 Jeffree Star is an all too familiar face on YouTube as he is one of the highest-paid YouTubers on the planet. However, that's not the only thing on Jeffree's resume. The content creator is also a model, a fashion designer, a DJ, a makeup artist, and a singer-songwriter. His $200 million net worth came from his smart investment planning, which included having a cosmetic line. Although he did not pursue a college degree, Star proved that he could still become successful with his makeup skills and building relationships with celebrities which helped propel him to stardom.
Star's fame grew further when he promoted his cosmetics line on YouTube, becoming one of the first creators to do so. He followed this up with lip scrubs, highlighter palettes, and even palettes for eye-shadow. Although there was a mall that sold his products, he made bigger earnings via his self-fulfillment warehouse.
Tucker Carlson, Net Worth  —  $30 Million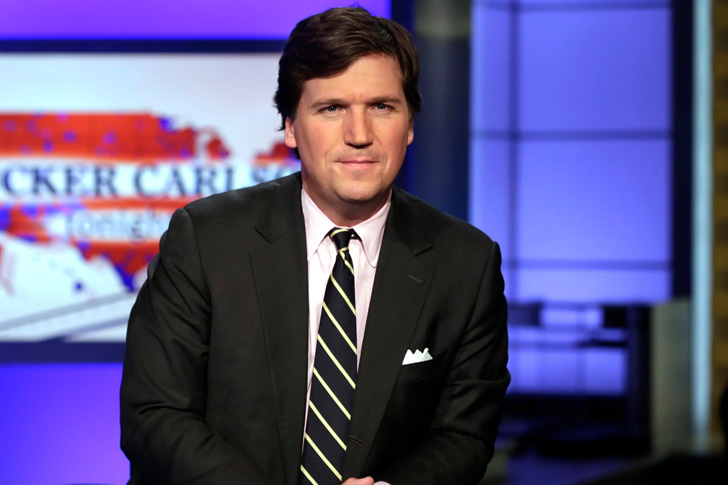 Tucker Carlson is a popular political commentator in Fox News, but his $30 million net worth also came from his work as a published author and a columnist. Carlson got a degree in history from Trinity College in Hartford and started his career as a journalist in print at Arkansas Democrat-Gazette and Policy Review. He even wrote for Reader's Digest as well as New York Magazine. As a reporter, Carlson began working at CNN in the discussion program, Crossfire. However, a contentious interview with the well-known comedian, Jon Stewart, led to the program's cancellation.
Carlson then moved on to work with CNN's rivals, namely MSNBC and Fox News, where he is now earning an annual salary of $6 million. There were also reports that he inked a $10 million book deal in 2017. His current show in Fox News is outperforming his competitors, making him one of the more popular TV personalities as of late.
Sean Hannity, Net Worth  — $250 Million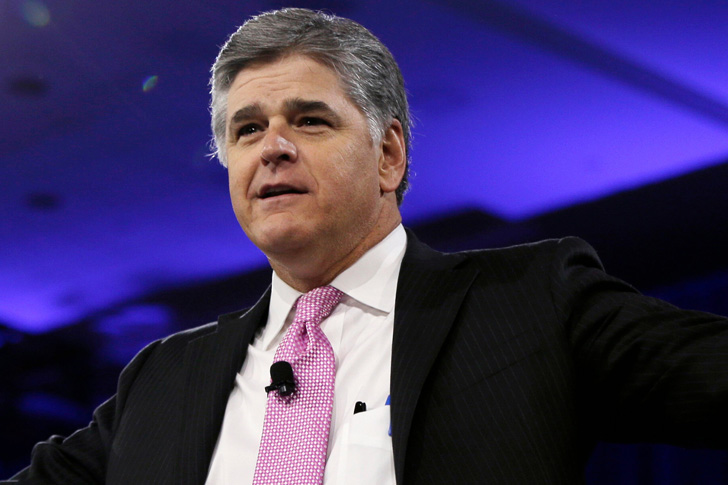 Sean Hannity has made a name for himself as a television host, author, and conservative political commentator throughout his career. He is best known for his own talk radio show, The Sean Hannity Show and Hannity in Fox News. Hannity went on to study in schools like New York University, Adelphi University, and even UC Santa Barbara, but he wasn't able to finish his degree. Still, he received a chance to host a radio talk show at UC Santa Barbara.
His first real exposure was when he got hired by Roger Ailes, the co-founder of Fox News, to be the co-host of Alan Colmes. Hannity provided the conservative view, while Colmes was the opposite. He went on to have his own program both on radio and on TV. He has also written several books and worked as an executive producer for Let There Be Light.
Mike Pence, Net Worth  — $1 Million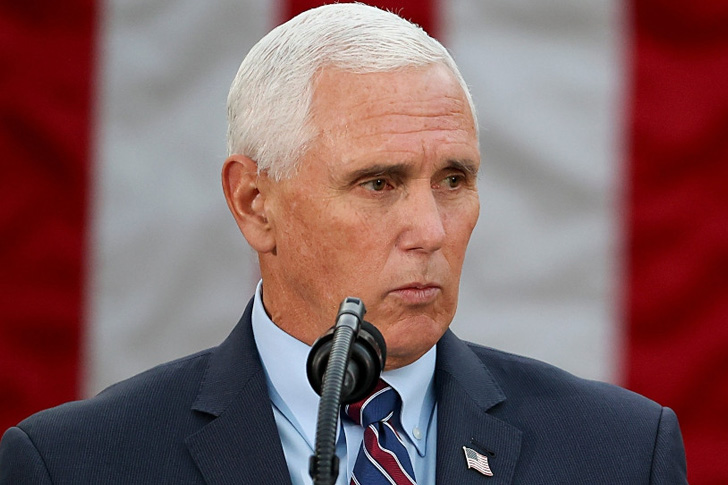 The former US vice president and former Indiana governor, Mike Pence, has a net worth of $1 million based mostly on his pension and salary from his previous work. Pence stated that his salary back in the days was roughly around $173,860 annually. However, before he entered the world of politics, he worked as a talk-radio host in his hometown. The Pences earned approximately $9,000 from their pension, plus a $3,500 loss on Karen's (Mike Pence's wife) business.
Mike wasn't exactly adept in investment planning as his million-dollar inheritance did not grow after investing them. He also lost out on a family gas station business which eventually applied for bankruptcy. He was financially destitute prior to joining Trump's political campaign. However, his income did grow a bit during his stint as the Vice President of the United States.
Teresa Heinz Kerry, Net Worth  — $750 Million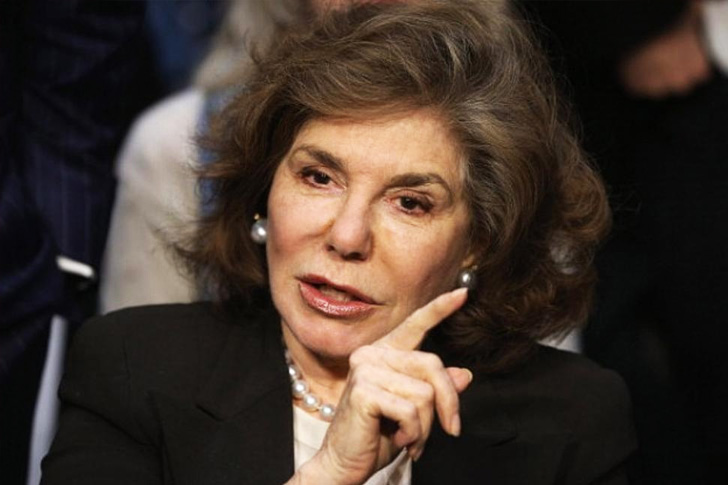 Teresa Heinz Kerry earned her current net worth through inheriting the H.J. Heinz Company and for being a successful businesswoman in her own right. She became the chairwoman of Heinz Endowment as well as the Heinz Family Philanthropies and co-founded the Alliance of Healthy Home back in 1990. Teresa is also the long-time wife and partner of Senator John Kerry.  After her husband, U.S Senator Henry John Heinz, passed, she met and dated John Kerry. They tied the knot in 1995.
Heinz and Kerry worked together in many philanthropic activities and promoted the Heinz Awards. One of the categories for the award is Outstanding Contributions to the Environment. Heinz and Kerry signed a pre-nuptial agreement wherein their assets and investments remained their own. Together, they owned several lavish purchases and real estate properties, such as a $7 million townhouse.
You've Reached The End